City round-up: Frenkel Topping; TT Electronics; Assura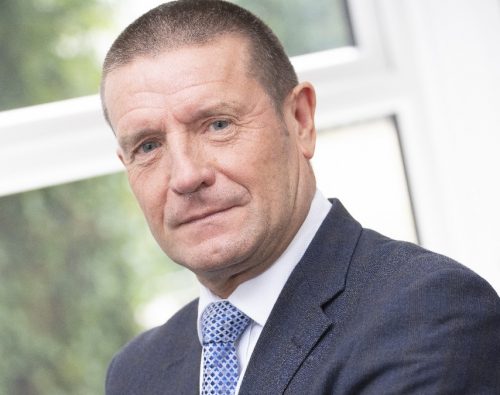 AIM-listed financial services group Frenkel Topping has acquired Cardinal Management Limited in a deal worth up to £10m in cash.
Surrey-based Cardinal works with a number of key NHS Major Trauma Centres (MTCs) to provide a Major Trauma Signposting Partnership support service.
The acquisition is in line with the company's strategy to pursue quality opportunities in, and to drive consolidation of, the pre-settlement professional services marketplace in the Personal Injury (PI) and Clinical Negligence (CN) space, said Salford-based Frenkel Topping.
Cardinal fits perfectly alongside the group's recent acquisitions of Forths Associates, A&M Bacon, Partners in Costs and Bidwell Henderson and allows the consolidation of the space further, positioning Frenkel Topping as a market leader in its sector, it said.
Cardinal has a strong team of 19 people, 14 directly employed and all led by Andrew Pemberton, who will remain in place as managing director following completion of the acquisition.
For the year ended March 31, 2021, Cardinal generated revenues of £0.9m, reported a £0.3m profit before tax and had £1m net assets on the balance sheet.
In a trading update today, Frenkel Topping said it will report results for the year ended December 31, 2021 in line with management's expectations and will provide a more detailed update in the coming weeks.
Chief executive, Richard Fraser, said: "The acquisition of Cardinal fits exactly into our strategy of acquiring high quality businesses in the personal injury and clinical negligence market which provide established opportunities for us to extend our reach into the sector and expand our client base.
"The timely support provided by Cardinal inside hospitals immediately after injury is absolutely crucial for injured parties to receive the best possible outcomes and we are delighted to be working with Andrew to grow that level of support to more of the Major Trauma Centres across the country."
Andrew Pemberton said: "I am exceptionally proud of the work the MTSP does both in terms of the patients it helps and the assistance it brings to front line NHS staff. Over the last five years we have provided bedside advice and support to more than 5,000 trauma patients and facilitated more than £120m in personal injury compensation awards. Our existing relationship with the Frenkel Topping Charitable Foundation demonstrates how the two organisations can, by working together, ensure the long term stability of the service and provide a home from which the service can develop longer term to help even more patients turn what has been a very bad day, into a better one."
::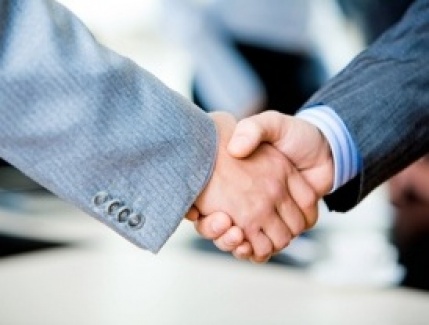 Global group TT Electronics has acquired the Power and Control business of Oldham's Ferranti Technologies, from Elbit System UK, for £9m in cash.
TT is a provider of engineered electronics for performance critical applications.
Ferranti P&C designs and manufactures mission-critical complex power and control sub-assemblies for blue chip customers in high reliability and high performance markets, primarily aerospace and defence.
TT said that one of the principal benefits of the acquisition is that it brings highly skilled employees who provide full service capabilities from design, assembly, manufacturing, and testing including environmental stress screening and inspection through to service.
Ferranti P&C adds further technology capability, IP and scale to TT's Power Solutions business, the company said, which is one of its focus areas for structural growth. It has valuable long term customer relationships and programmes with leading global aerospace, defence and industrial OEMs (original equipment manufacturers) operating in highly regulated markets with significant barriers to entry through necessary industry accreditations and customer approvals.
TT chief executive, Richard Tyson, said: "This highly attractive platform adds scale and technology capabilities to our Power Solutions business in Europe. We expect to achieve our financial return hurdle rate in the first full year.
"I am delighted to welcome Ferranti Power and Control's highly skilled team to TT as we continue to build differentiated capabilities and engineer smarter solutions for our customers."
::
Warrington-based healthcare property group, Assura, announced a strong third quarter of trading, today.
In an update covering the period to December 31, 2021, Assura chief executive Jonathan Murphy said: "It has been another strong quarter of progress as we have swiftly deployed the proceeds of our successful November equity placing.
"Our experienced internal investment and development teams have ensured activity continues apace. In the last quarter we completed £105m of acquisitions. We have also moved on site with two new development schemes and are currently on site with 14 schemes at a total cost of £97m. These activities build on our recent track record of growing our portfolio and driving further scale benefits, and our replenished pipelines provide further significant growth opportunities.
"As the booster and vaccination programmes continue – with some of our buildings acting as major hubs – the urgent need for high quality primary care capacity to support the significant effort required to address the backlog from the pandemic will be in even sharper focus in the coming months. Assura continues to be a partner of choice to the NHS in helping to deliver this critical capacity."
The group raised almost £200m in an equity placing last November.
Its update today reveals it has a growing portfolio of 634 properties with current annualised rent roll of £132.5m. Nine acquisitions were completed in the quarter for a total cost of £105m. Two development schemes moved onto site with a combined development cost of £25m, and the group is on site with 14 developments with a total cost of £97m.
Four lease regears were completed, representing £0.1m of existing rent, and three capital asset enhancement projects were completed, involving a total spend £1.9m, while Assura is currently on site with a further three projects, with a total spend of £2.2m.
It said the development and acquisition pipelines provide significant growth opportunities
There is an immediate development pipeline of 22 schemes, where Assura expects to be on site within 12 months, totalling a further £166m, compared with 20 schemes valued at £145m at September 2021.
An immediate acquisitions pipeline of £71m is in legal hands, which the group would normally expect to complete in three to six months (September 2021: £102m). Sixty two lease re-gears covering £7.7m of existing rent roll are in the current pipeline, and there is a pipeline of 16 capital asset enhancement projects, with a projected spend of £15m, over the next two years
At December 31, 2021, net debt stood at £957m with a weighted average interest rate of 2.3%.