Full steam ahead for maritime sector with £2m 'first of its kind' support scheme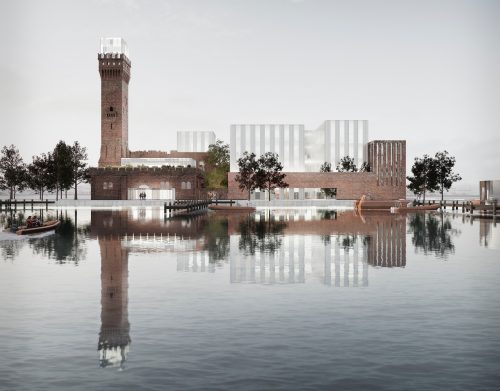 A new scheme has been launched to help generate more maritime-focused business for the Liverpool City Region, leading to increased investment and job creation.
Dubbed a 'first of its kind' support programme, Port City Innovation Hub (PCiH) is seeking interest from SMEs and start-ups in any business sector, with an offer of tailored support to grow and scale their business by introducing new products, services, or processes that could be used in the maritime industry.
The £1.9m project seeks to accelerate innovation and growth within the region's £2bn-plus maritime economy over the next 18 months, as a forerunner to the opening of the £23m Maritime Knowledge Hub in Wirral Waters.
Around 100 participants will join one of four distinct programme cohorts receiving innovation strategy and operational advice, innovation sprint masterclasses and mentorship, and access to world class research consultancy and facilities.
The programme is led by Wirral Council and jointly funded by the Liverpool City Region Combined Authority and the European Regional Development Fund (ERDF).
PCiH delivery partners include The University of Liverpool, Wirral Chamber of Commerce, and international innovation consultancy Rainmaking Innovations.
In addition, a unique programme of events run by Mersey Maritime will help participants grow their presence in maritime industries with the opportunity to develop new markets and commercial partnerships.
Cllr Tony Jones, chair of Wirral Council's economic, regeneration and development committee, said: "Port City Innovation Hub will provide much needed support for our maritime sector, which is an essential part of this region's economy.
"By bringing together businesses, industry expertise and world class resources, it will allow dynamic new ideas, services and products to grow and flourish. This will create a welcome boost for the sector, offering economic growth, job creation and re-affirming Wirral as a place of innovation."
Steve Rotheram, Metro Mayor of the Liverpool City Region, said: "The River Mersey and our docks have been the lifeblood of our region's fortunes for centuries. As a western-facing port, our maritime economy remains a key local industry – worth around £2bn today.
"We've invested almost £700,000 in the Port City Innovation Hub to help nurture the next generation of successful maritime businesses – and all the jobs and growth that they will create.
"Alongside the Wirral Waters Maritime Knowledge Hub, it will help to ensure that our maritime sector doesn't just remain strong, but becomes even stronger."