Shift to more responsible corporate strategies evident in lively deals sector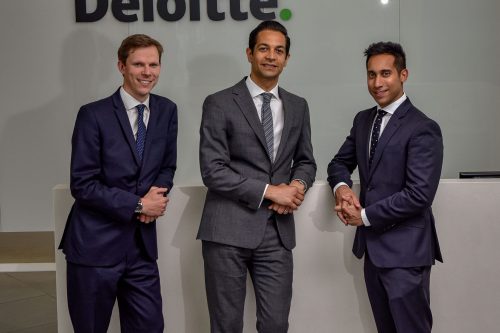 The northern debt and capital advisory team at Deloitte has seen a surge in demand for credit solutions across its clients, having advised on £1.5bn of deals in the second half of 2021.
A key aspect of the lively sector is a focus on Environmental, Social and Governance (ESG), which the firm says will remain an important element in forthcoming deals.
Led by Anil Gupta, partner in the North, the team has advised on eight completed transactions in the six months to December 2021, with a number of high profile northern-based clients, including Zenith, Maria Mallaband, Shepherd Group, PureGym and multiple mid market private equity houses.
The team has advised on a range of transactions to support growth strategies, acquisition financing and refinancing of existing maturing facilities, with debt structures including senior term debt, revolving credit facilities and asset backed facilities, and structured preferred equity solutions.
Anil Gupta said: "Whilst the M&A market was extremely buoyant in 2021, with leveraged loan issuance across Europe exceeding €100bn, the effects of the pandemic continued to impact a number of businesses and sectors.
"This has driven the supply of a broad range of credit structures which can address individual borrowers' requirements.
"A key trend of 2021, which will continue this year, is credit investors' focus on Environmental, Social and Governance (ESG), whether this be as part of the investor's client on-boarding and diligence procedures, or via the loan documentation itself."
He added: "ESG links to capital deployment is very likely to become mainstream in 2022, as borrower ESG strategies continue to gain momentum and investor scrutiny on how capital is deployed increases."
Deloitte said it continues to invest in its debt and capital advisory team as it anticipates continued activity in 2022.
The team comprises more than 100 people nationally and in the North it has recently grown with three new hires in the past six months, including Alexandra Cadar (formerly HSBC), David Dawber (formerly Santander) and Steve Webber (an internal hire) who is focused on securitisation and structured finance products nationally.
Adam Sookia, director in debt and capital advisory at Deloitte in the North, said: "2021 was an encouraging year for financing activity.
"Whilst the initial implications of the COVID-19 pandemic provided opportunities and challenges for multiple sectors, the aftermath has seen many of our clients prioritise debt-led solutions to support their business priorities."
He added: "Whilst we are seeing more activity and presence from private debt funds, the traditional banks have been resurgent and actively looking to support local businesses. A great example of this is a £100m bank club refinancing led by two high street banks last December."