Digital firm takes more space over two floors at central Manchester office block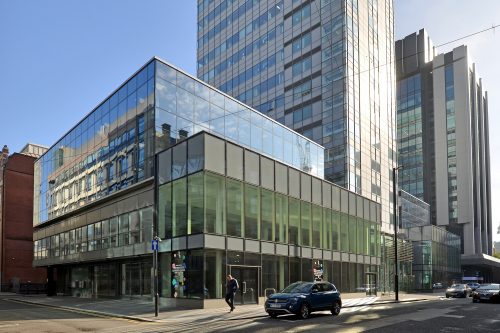 Commercial real estate consultancy OBI has completed a letting of an additional 5,958 sq ft of workspace to Pimberly.
The Manchester based product information and digital asset management (PIM/DAM) solution will expand to take the space across the eighth and ninth floors at St James's Tower, on a five-year lease, following rapid growth during 2021.
Richard Lace, transactions and asset management at OBI, said: "We are pleased that Pimberly have increased their existing office space in a building that has already provided them with an inspiring work environment and aligns with their continued growth.
"St James's Tower is located in the heart of Manchester's business district and surrounded by some incredible amenities – it is a perfect location for Pimberly to attract world class talent and continue their surge across the city."
Pimberly streamlines all aspects of product data management for eCommerce businesses, helping manufacturers retailers, and distributors boost productivity, speed time to market and reach new markets to increase sales.
On the back of rapid growth and expansion in the UK and into the US, Pimberly will now operate across two floors and is planning an intensive recruitment drive across marketing, sales, and software development.
Martin Balaam, CEO and founder, said: "We want to give our employees the best possible office experience, and extending to floor eight in St James's Tower will enable us to enhance our workspace. We're very excited about this next phase of growth and even more excited to continue working with some of Manchester's top talent to achieve that."
Pimberly currently employs more than 50 staff and has ambitions to increase headcount by 50% over the next 12 months.
St James's Tower also offers 1,700 sq ft of 'Plug and Play' co-working space.
This letting follows on from a very active 2021 in the building with other occupiers including Taylors Solicitors and Spence & Partners re-locating to the building.