Property round-up: JV North; Dhollandia; Northhold Group; CBRE; Regional Property Solutions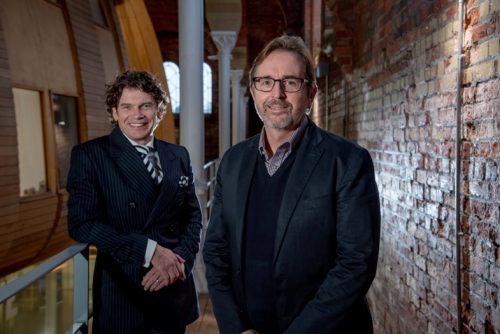 A North West housing consortium has extended its procurement arrangements to SMEs giving them chance to secure £250m of homebuilding work over the next four years.
JV North, which is made up of 12 housing association and local authority members, wants smaller contractors and offsite manufacturers to deliver part of the circa 4,000 homes it will build in the 2021/26 Affordable Homes Programme.
Having launched a £560m contractors' and consultants' framework last August, it is now inviting smaller contractors and modern methods of construction (MMC) specialists to bid for work via a Dynamic Purchasing System (DPS) tendering portal.
Lot one is specifically for contractors with work valued at up to £2m and there is also a specialist section for MMC schemes.
A consultant lot sees the consortium inviting submissions for valuation services.
Via the DPS, it is anticipated £250m of work will be delivered for JV North by SMEs.
JV North chairman, Wayne Gales, said: "We first introduced a lot for SMEs four years ago and it was extremely successful in attracting a wider range of contractors to help us build more homes and address the housing crisis.
"This is not only a key element of JV North's approach to 'building back fairer' but also backs the levelling up agenda with members able to support local and regional economies and employment.
"The simplified nature of the DPS is very attractive to smaller companies who invariably do not always have the capacity to access higher value schemes but still deliver outstanding work that we want to access, so we encourage as many as possible to register.
"There will be a significant number of schemes valued up to £2m in the coming years and developing smaller scale sites will play a crucial role in enabling us to provide a diverse range of homes and tenures to meet demand in our communities."
JV North's DPS is being managed by Saffer Cooper Consultancy. Director, Sean Stafford, said: "JV North has invested heavily in creating a comprehensive procurement system in order to attract both large contractors for the framework and SMEs via the DPS."
::
Tail lift manufacturer Dhollandia has chosen Wrexham Industrial Estate as the site of its new UK assembly plant.
The company has acquired an 81,580 sq ft warehouse from clients of Prime Property Consultancy in a freehold purchase on completion of redevelopment works. The acquisition is expected to create up to 50 jobs.
Known as 'Wire 81' after the former occupier Wrexham Wire, the property sits on a 5.6-acre site on Ash Road North, and has undergone a multimillion-pound refurbishment, including an expansion of the building, new roof and cladding, dock level loading doors, concrete yard and full office refurbishment. Wire 81 offers parking for 74 cars and 17 HGVs and benefits from a 3,000KVA power supply, which makes it suitable for manufacturing.
Dhollandia, which has production sites in five countries, says it is Europe's leading manufacturer of tail lifts, producing more than 50,000 units a year and supplying to in excess of 70 countries.
Its UK site is in Huntingdon, Cambridgeshire. Chris Lay, business unit director for Dhollandia UK, said: "The site is an ideal fit for our new assembly plant here in the UK and we are very pleased with the specification of the building. We are very much looking forward to getting production up and running."
Wire 81 was acquired by clients of PPC last year after Wrexham Wire went into administration. Imran Younus, commercial director at PPC, said: "Refurbishment opportunities are hard to come and Wire 81 provided an opportunity for us to add value and create new space to a limited market. We turned this site round in exactly 12 months, which is a remarkable achievement considering the current material supply constraints."
Wrexham Industrial Estate is the largest estate in Wales. Dhollandia will join occupiers such as JCB, Kellogg's, Solvay, Proserve, Oscar Mayer and Village Bakery, who between them employ more than 7,000 people.
Joint agent, Alex Perratt, of B8 Real Estate, said: "Wire 81 is one of the few newly refurbished properties in the area with access to a power supply of this nature. We had interest from a number of parties, which demonstrates the strength of demand for quality industrial units. It's great news that the property will soon be back in production once again, bringing new jobs and investment to the area."
Joint agent, Mark Diaper, associate director at Legat Owen, said: "PPC have undertaken a transformation of an old 70's manufacturing unit making it suitable for modern day use. With strong demand from both local and inward investment companies the facility will provide not only jobs but investment to this well know manufacturing location."
Charlotte Barker of Kuits Solicitors acted for the seller.
::
The real estate team at Manchester's JMW Solicitors has advised Northhold Group on the £5m sale of a petrol filling station.
The development, acquired by The Hospital of the Holy and Undivided Trinity, comprises a petrol filling station alongside almost 8,000 sq ft of retail space, in Retford, Nottinghamshire. Current tenants include Co-op, Greggs and a bespoke furniture retailer.
This latest sale for Prestwich-ased Northhold follows a £15m raft of deals completed in November, with four properties sold to KFIM Long Income Property Unit Trust.
Thomas Pearson, partner at JMW Solicitors, said: "We're pleased to have been able to support Northhold in getting this latest deal over the line – 2021 was a successful year for the business and we look forward to working with the team as it continues to expand its development pipeline."
Vanessa Warbrick, development director at Northhold Group, said: "Retford is a great example of a service station done well – it ticks all the boxes for visitors and occupiers, and, with electric charging points alongside tanking systems, it's built for the future as the number of electric vehicles on the road continues to increase. It's an asset that will continue to perform well for many years to come."
Northhold Group is a privately-owned multi-asset investment company focusing on property investment and development, with a strong construction and house building presence. It has developed a specialism for convenience stores in recent years, but is also under way with a series of residential projects, including Deluna in Manchester's popular Ancoats.
Thomas Pearson, Simon Maddox, Will Garnett and Sholeh Alemi of JMW Solicitors advised the vendor, while Browne Jacobson supported the buyer.
Alexander James Automotive acted as agent for the purchaser, while PK3 Agency advised Northhold Group.
::
CBRE's UK development and residential team in Manchester has brought to market a prime 0.31 acre residential development site on Cheetham Hill Road next to the Green Quarter, a newly established district in North Manchester. CBRE is acting on behalf of T&M Real Estate.
The vacant site, a former car wash with car parking, sits in an area which has seen significant growth with a number of residential development schemes in the pipeline, including New Victoria Residential, the former Boddington's site as well as the Gate and Stile at Angel Meadow.
Situated 0.5 miles north of Manchester city centre at 33-41 Cheetham Hill Road, the development opportunity is within the boundary of the Great Ducie Street Strategic Regeneration Framework and has been identified as landmark development for buildings of scale. Surrounded by a number of residential and commercial properties, the site has a wide range of local amenities including retail, hotel, restaurants, medical and leisure facilities in close proximity as well as Manchester city centre's large retail offering.
Jessica Coombes, associate director at CBRE Manchester, said: "This development opportunity is ideally placed near to North Manchester's rising Green Quarter at an exciting time of growth for residential schemes in the area. It has so much to offer potential developers looking for prime land to build on and it's just waiting to be discovered."
::
Altrincham's iconic building at 1-5 The Downs is one of the town's office venues of choice and has proved to be a good one for Signing Enabling Access (SEA). It has continued to grow its business and has now taken a first floor suite of 500 sq ft in addition to the 1,000 sq ft of office space its parent company already occupies.
Signing Enabling Access provides care training services that benefit the deaf community, providing staff and services that are fully accessible to people who use BSL as their first or preferred language.
A spokesman for the company said: "The business has expanded and grown beyond expectations and we are now able to offer more services to the deaf community. The extended office space provides us with valuable accommodation in which to train our staff to the highest level."
Daniel Lee, managing director, Regional Property Solutions, responsible for the management and letting of the building on behalf of the landlord TELL Holdings, said: "Any available office suites in this building let very quickly so we are really pleased that this space became available at the right time for this existing occupier's expansion requirement."