City round-up: Redx Pharma; Speedy; Strix
Redx Pharma, the Cheshire-based drugs discovery company, will look to raise further funds this year, although it says it has enough cash to see it through fiscal year 2022.
Announcing its results for the year to September 30, 2021, today, chief executive, Lisa Anson, said: "In December 2020 we raised £25.7m of funds that are now being deployed to further support and augment the research and development pipeline of the company and its subsidiaries, reflecting the strong support from our key investors.
"As we grow, we will continue to face the industry-wide challenge of securing sufficient investment capital in order to fund R&D and allow us to fully realise the potential of our programmes and innovative science. Our cash burn rate has risen significantly during the last 12 months, as we have two wholly owned assets in the clinic and an expanded scientific team.
"We have sufficient cash runway, on current plans, to last through Q4 of the calendar year 2022. Further fundraising will, therefore, be required in the coming year."
The Alderley Park business almost doubled revenues during 2021, from £5.685m in 2020 to £10.035m. However, pre-tax losses soared from £9.168m to £21.443m, due to its R&D expenditure jumping from £10.5m to £24.4m.
The cash balance at September 30, 2021, stood at £29.6m, against £27.5m the previous year.
During the reporting period milestone payments totalling $7m were received from AstraZeneca ($4m) and Jazz Pharmaceuticals ($3m).
Post period, on December 9, 2021, Redx announced a $10m milestone was earned from Jazz Pharmaceuticals for the progress in ongoing research collaboration and, on December 23, 2021 Redx announced a $9m milestone was earned from AstraZeneca.
Lisa Anson said: "During the period, we have made strong progress in advancing our pipeline. Our lead oncology asset, RXC004, entered a Phase 2 clinical trial and our lead fibrosis asset, RXC007, entered a Phase 1 clinical trial.
"Our discovery pipeline of differentiated programmes continues to progress driven by the strength of our science and validated by milestone revenue increasing during the year. We are in a position to deliver meaningful results in the clinic which could drive benefits for patients and value for shareholders."
The company also announced the appointment of Dr Rob Scott as a non-executive director with immediate effect.
::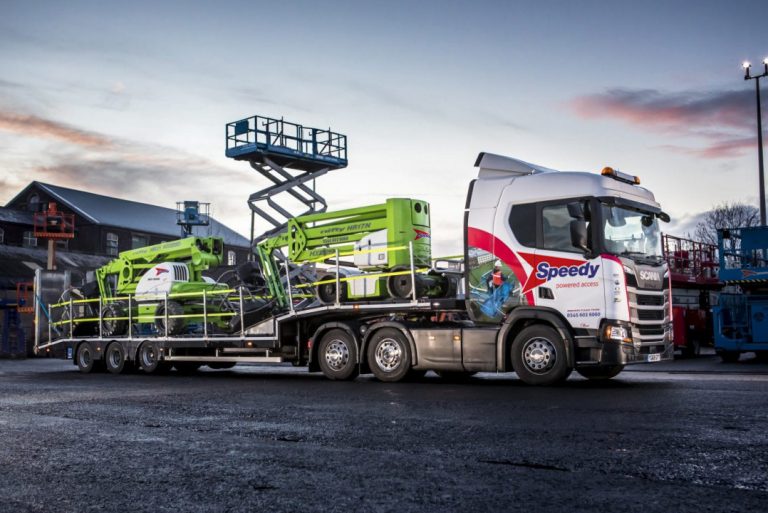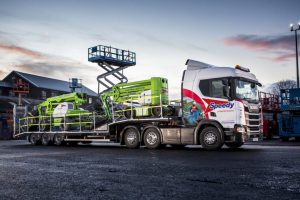 Plant and tool hire group, Speedy, said the positive trading momentum experienced during the first half of the year has continued into the third quarter, and the group expects to report full year results in line with the board's expectations.
In a trading update, the Newton-le-Willows-based group revealed that UK and Ireland hire revenue for the nine months to December was appproximately four per cent ahead of the corresponding period in 2020. Hire revenue in January 2022, to date is around seven per cent ahead of the corresponding period in 2020.
The Group has invested circa £61m in the hire fleet for the year to date in response to strong demand. Consistent with the group's strategic goals, the investment has been focused on sustainable products. Asset utilisation rates for the year to date are 57.1%, aroud 1.4% ahead of the comparable period in 2020.
Speedy also announced today a share buyback programme of up to £30m, which the board says it considers prudent, reflects the cash generative ability of the group and maintains a strong balance sheet.
Chief executive, Russell Down, said: "I am pleased to report that our positive trading momentum has continued with further revenue growth in Q3. Market demand has resulted in increased utilisation rates, on an enlarged hire fleet following accelerated capital expenditure. Overall results for the year are expected to be in line with the board's expectations."
::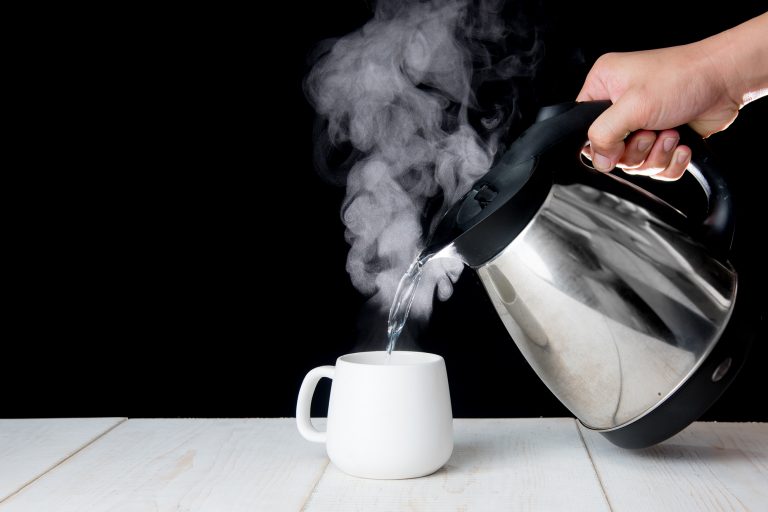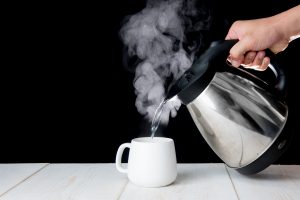 Strix Group said it is on course to deliver its medium term target of doubling revenues by the end of 2025, in a half year trading update this morning.
The AIM-listed Isle of Man-based group which specialises in temperature control systems for kettles, but has diversified into water purification and disinfection solutions in the livestock farming industry in China, said it has experienced continued positive momentum in the six months to December 31, 2021.
It has achieved circa 30% revenue growth on a constant currency basis and profit after tax in line with market expectations, of £31.4m, for 2021.
The group said it is managing and mostly offsetting the impact of "headwinds" such as supply chain, freight cost inflation and adverse foreign exchange rates through price increases on some legacy products, implementing hedging strategies as well as a range of other efficiency measures and strategic initiatives.
It said its strong trading performance demonstrates the continued resilience of Strix's business model, which benefits from geographical and product diversification and is strengthened further by the group's high cash generation and prudent control of its balance sheet.
Today's update revealed that Strix's new manufacturing operations in the Zengcheng district in Guangzhou, China, are now fully operational. The factory has doubled the group's manufacturing capacity enabling it to grow the business, increase efficiencies and implement further in-sourcing opportunities which are expected to have a positive effect on margins over the medium term.
Net debt, at December 31, 2021 was £51m, which is higher than previous guidance as Strix proactively invested to minimise the future impact of continued commodity price inflation.
The group said it remains in a strong financial position and, given its performance in 2021 and the board's confidence in the continued strength of its cash generation, it intends to pay a total dividend in line with its progressive dividend policy, linked to underlying earnings.
Strix will announce its results for the year ending December 31, 2021 on Wednesday, March 30,2022.