Law firm takes stake in crypto-focused investment fraud lawyers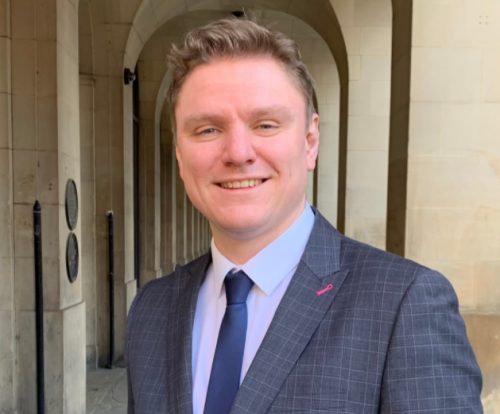 Glaisyers ETL, the Manchester and London-based national solicitors firm, has acquired a minority stake in Wealth Recovery Solicitors (WRS), a specialist firm of investment fraud lawyers.
Following the deal David Jones, executive partner at Glaisyers ETL, has joined the board of WRS.
The business has also relocated from its offices on John Dalton Street in Manchester to Glaisyers ETL's headquarters a short distance away at 1 St James's Square.
WRS was established in March 2021, by director Josh Chinn, a qualified solicitor, and operations director Richard Irving, who also runs a property development and management business.
Mr Irving is a former Class of 93 Manchester United footballer who played in the same youth side as David Beckham, Paul Scholes and Gary and Phil Neville.
In its first year of trading WRS, which currently has a team of seven, recovered more than £2m on behalf of individuals who had lost money as a result of negligent or fraudulent investment schemes.
The business traces and recovers money lost to crypto schemes using software which is also deployed by the FBI, banks and governments.
WRS also helps investors who have fallen victim to conventional trading scams, and is able to secure compensation from foreign-registered brokers who have negligently sold investments, including Forex schemes.
Its most recent recruit, who joined the business this month, joined from a large clearing bank and has enhanced WRS's capacity in relation to chargebacks and taking action against banks.
David Jones said: "In a short time WRS have established themselves as the leading firm in their field, and I am really excited to welcome them into the Glaisyers, and wider ETL Global, family.
"Sadly, I can only see demand for their services increasing in the years ahead, and I believe their combination of cutting edge technology and old-fashioned legal know how will enable Josh and the rest of the WRS team to maintain and build on their position as the country's leading recovery agents over the long term."
Following the investment by Glaisyers ETL, WRS will gain access, and exposure, to the ETL Global network of firms, which employs more than 13,000 professionals in 50 countries worldwide.
Josh Chinn said: "Taking on this investment from Glaisyers ETL is about far more than just a capital injection. Establishing a close corporate relationship with a firm with Glaisyers ETL's reputation, history and scale means we will have access to the infrastructure and legal firepower we will need to cope with the rapid growth we are already experiencing, and which we can now accelerate.
"I am also looking forward to working with, and getting to know, the ETL Global network of legal, accountancy and other professional services firms.
"The demand for our services is huge, and I believe that what we are currently seeing is just the tip of the iceberg. There are vast numbers of people out there who currently believe their money has been lost forever, but who could be helped if they knew about our capabilities."
He added: "Our plan for the coming 12 months is to ramp up our marketing and, with Glaisyers ETL's support, grow our business rapidly and, in the process, reunite more and more investors with money that has been wrongfully or negligently taken from them."
The legal aspects of the transaction were handled by Glaisyers ETL's Legal 500-listed corporate team. Corporate finance advice was provided by Bolton-based ETL Global UK.