Super-acquisitive RSK Group aims to break £1bn barrier ahead of target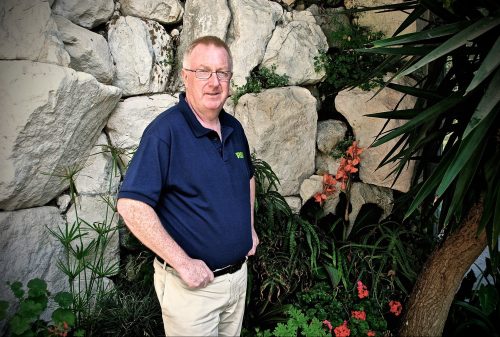 RSK Group has announced annual results, which show turnover rose 28% to £350.5m in the year to April 4, 2021, up from £274.8m – and said it aims to break the £1bn turnover barrier in the current financial year.
EBITDA came in at £40.9m, up 54% on 2020. A pre-tax loss of £18.946m compared with a deficit of £15.719m the previous year.
However, the directors' report states: "The business has never been stronger – with substantial cash balances and plenty of headroom in respect of lender covenants."
The environmental, engineering and sustainability solutions provider is based in Helsby, Cheshire, as well as an office in Fourways House in Manchester's Northern Quarter, and is a serial acquirer of bolt-on businesses.
RSK is an employee-owned holding company and the group comprises more than 120 businesses, employing in excess of 8,000 people in 35 countries around the world.
During the reporting period it added 15 companies to its portfolio, and it has plans to add 20 or more during 2022.
In August last year, RSK refinanced and New York-listed Ares Management Corporation revealed it was behind £1b-worth of funds extended to RSK Group to drive its continued expansion. Ares said funds managed by its European Direct Lending strategy are serving as the sole lenders of £1bn of available debt facilities to RSK.
At the same time, NatWest Bank provided a £40m revolving credit facility.
The group said it is now not only the UKs largest privately-owned environmental consultancy, but a world leader in its field.
Its ambition this year is to increase its headcount to 10,000 staff, and surpass the £1bn turnover mark, three years earlier than originally planned.
Today (February 3), RSK also announced the launch of a new business that will provide quantity surveying and commercial and project management services to the civil engineering and construction sectors.
Advantage RSK, is headed up by joint managing directors John O'Malley and Sean Kennelly. John O'Malley said: "This is a fantastic opportunity for RSK to grow and expand into new markets, underpinned by the success and fundamentals of the wider group of companies."
Sean Kennelly said: "We have ambitious plans for growth and look forward to the journey ahead."
Alan Ryder, RSK founder and CEO, gave TheBusinessDesk.com an exclusive interview on publication of the latest results.
The last financial year was a challenging one for many businesses due to the COVID-19 pandemic. How did RSK fare?
"Despite the challenges presented by COVID-19, RSK had a successful year. The group reported its highest ever turnover of £350.5m, an increase of 28% on the previous year, and EBITDA of £40.9m, up 54% from the previous year. This reflects our continued growth through acquisitions as well as strong trading performances in some sectors.
"Furthermore, these figures show the impact of our acquisitions at the time they joined the group and therefore do not tell the whole story as the full year effect of these acquisitions is yet to be formally reported. Proforma figures for the group at the end of FY21 show annual revenue of £537.1m and adjusted EBITDA of £54.6m.
"It would be misleading to suggest that we managed to completely avoid the impacts of the pandemic. Many parts of our group experienced a significant reduction in trading during early lockdowns and while most of our businesses recovered to pre-pandemic levels over the course of FY21, some are still feeling these effects now.
"However, our group strategy is about resilience through diversity and throughout the pandemic I think this strategy has proven effective. We've been able to mitigate the challenges of the pandemic because we are not overcommitted to any one sector, geography, or client group."
How would you sum up RSK's business strategy?
"We remain focused on an overarching aim of supporting the global transition to a more sustainable future by providing services to clients that assist them in meeting the Sustainable Development Goals (SDGs) set by the United Nations. Our business model is rooted in diversity. We want to offer a very wide range of services across many sectors and geographies, and we want to build relationships with thousands of clients.
"I think one of our greatest strengths is the full spectrum of skills that exist across the group. We have many competitors who offer consultancy services similar to ours and others who provide similar technical services, but very few have the same level of cross-over that we have. Our consultancy services are not based purely on theory, they are supported by our understanding of real world applications.
"Similarly, we can provide technical services that are rooted in wider sustainability goals. To us help achieve the diversity we want in our offering, RSK has been actively expanding through strategic hires, the creation of new businesses and bolt-on acquisition. During FY21, for example, RSK launched five new businesses and welcomed 15 acquisitions into the group."
How is RSK financing this expansion?
"RSK was refinanced in August 2021, with Ares Management Limited providing a £1bn sustainability-linked finance package and NatWest Bank providing a £40m revolving credit facility. These new facilities were used to refinance our existing credit facilities and will allow us to continue to invest in our existing businesses, form new companies and fuel our acquisition pipeline so we can continue to strengthen our offering.
"The group recognises the global need for the expertise and services we can provide and has set out an ambitious growth plan to ensure that we play an active role in achieving a more sustainable future. RSK's directors have made a conscious decision to invest heavily in the business and to finance growth through debt rather than equity.
"This creates a solid platform for the future and ensures that our employee-owners retain control of the business."
On that point of financing RSK's growth through debt rather than equity, aren't you worried about RSK being described as a loss-making business?
"RSK is investing heavily in the business to create a solid platform for growth and there are significant costs associated with establishing these strong financial foundations. This is to be expected with a process of rapid expansion funded by debt financing, together with organic growth.
"Ares has given us the financial backing to take the company forward, but without imposing a private equity mindset. I think that has been a great asset over the last two years in particular – when a lot of businesses that rely on private finance have been under pressure to scale down expansion because of the impact of COVID, Ares has continued to support our growth. I see this as a very strong endorsement of our model to finance growth through debt rather than equity.
"Having taken the decision to fund our growth with debt, rather than equity, our key metrics for financial success are cash flow and compliance with the covenants agreed with our lenders, primarily to maintain leverage (the relationship between EBITDA and Debt) at an acceptable level. Provided that leverage is maintained below 7x, the directors are comfortable that there is plenty of headroom.
"Based on our performance against these key metrics, I am certainly very pleased with financial results for the year and believe that the group has never been in a stronger position."
Please expand on the sustainability-linked aspects of this loan facility.
"The £1bn facilities with Ares include an annual margin review based on the achievement of sustainability targets, which are broadly focused on carbon intensity reduction and continual improvement to health and safety management and ethics.
"These targets are aligned to RSK's Corporate Responsibility and Sustainability Route Map, which forms the basis of RSK's sustainability strategy, based on five sustainability pillars and the United Nations Sustainable Development Goals.
"RSK is wholly committed to achieving sustainability in all that we do so the option of a sustainability-linked financing package is a perfect fit for us. In addition to monitoring the KPIs associated with our financing, we made some great strides on our sustainability journey over the course of the financial year.
"RSK signed the Pledge to Net Zero, an initiative that commits organisations from the environmental sector to a leadership role in the transition towards a net-zero-carbon economy. It supports the UK Government's ambition to bring all greenhouse gas emissions to net zero by 2050. We also joined the Science Based Targets initiative (SBTi), committing to set Science Based Targets for all global operations."
On the subject of climate and the environment, has there been a noticeable increase in business since the COP26 conference?
"Speaking to colleagues across the group the feedback is fairly consistent, we are busier than we have ever been. I'm not sure I would draw a direct correlation to COP26, but there is no doubt that businesses are accelerating action on climate change, looking at every aspect of their operations and supply chains and making changes to reduce carbon emissions, increase social value, reduce waste and become more sustainable."
What plans do you have for further acquisitions?
"Acquisitions are an important part of RSK, and we'll continue to look for businesses that would be a good fit in the group, broaden our services, and increase our geographical coverage.
"We have quite ambitious plans for the year ahead, both in terms of organic growth and acquisitions. On organic growth, we are seeing an ever increasing demand for our services and expect our existing businesses to thrive as our clients turn to us to help them with sustainably solutions.
"On acquisitions, we are speaking to a lot of businesses already, learning more about them and assessing how they'd complement our existing businesses. I could see RSK welcoming many of these businesses into the group this year, likely at least 20 acquisitions, perhaps many more."
What sectors and geographies are you going to be focusing on?
"The UK is currently our largest market, and we are planning further growth across the country over the next year, but I'm also really excited about our international growth plans. I see great opportunity for RSK across Europe, particularly Western Europe and Northern Europe. We already have well-established operations in many European countries so we will use these platforms, along with acquisitions, to further diversify our service offering and client base.
"Asia and Australia are relatively new markets for RSK, but we expect to see very significant growth in these regions in the years to come. We are very strong in the water sector in Asia, and we will leverage this as we formally open our Centre for Sustainability Excellence in a few months' time, building our regional expertise in carbon accounting, renewable energy, sustainable food production and digital water.
"We're also still focused on Africa, which has been one of our primary growth areas for the last few years.
"Overall, the UN SDGs are the fundamental driver of our growth strategy, and we know that everyone – including all businesses, organisations, governments, and individuals – will need to act in order to meet these goals. All of SDGs are important but in particular, RSK has an important role to play in helping to achieve the following goals: Zero hunger; clean water and sanitation; affordable and clean energy; sustainable cities and communities; climate action; life below water and life on land.
"Our services directly address these goals, and we will continue building our offering around these to support our clients."
Is there a strategy towards an IPO?
"No, RSK is very proud to be a global employee-owned business. We have no plans to change that in the near future."
You're a successful North West business. Is the RSK Group happy to remain in Helsby?
"Yes. We have a very strong presence in the North West but we also have coverage across the UK, with over 100 UK locations, and an ever-growing presence globally with offices in over 35 countries. We will certainly keep growing our geographic footprint, but I don't see any reason to relocate our head office."