Logistics take-up soars to record levels in North West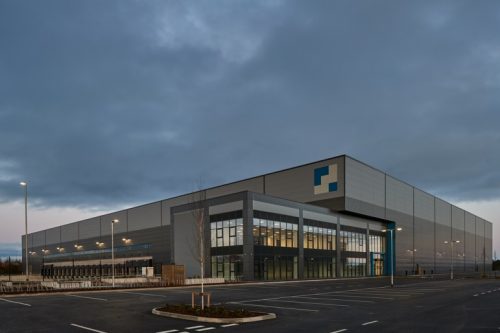 The North West experienced its highest annual logistics take-up level last year, new research from real estate advisor CBRE has shown.
Following an extra 1.4 million sq ft of take-up in the fourth quarter, the region reached an annual total of 5.1 million sq ft, a 54% increase on 2020, with online retail taking up the largest portion, at 42.5% across seven deals.
Nationally, though, logistics space take-up totalled 42.37 million sq ft, which was a decrease of 1.43%.
At the end of 2021, the North West had just 2.1 million sq ft of space available with one of the lowest vacancy rates in the UK of just 0.97%.
The largest portion of available space (72%) consisted of speculative under-construction units.
However, despite strong demand, the North West was one of few regions not to see double digit rental growth at the end of the fourth quarter.
But this is due to rents already being high. CBRE said 2021 ended at £7.75psf. Prime big box yields have remained flat through quarter four at 3.75%.
Paul Cook, senior director, industrial team at CBRE Manchester, said: "We continue to see strong demand in the North West and it's great to see the region hitting the highest annual logistics take up levels in 2021.
"Logistics, industrial and warehouse space requirements in the region continues to soar, fuelled by the burgeoning online retail demand since the pandemic hit. Deal activity in the North West logistics sector remains resilient, despite the reported skills shortage hindering the market."