Has the pandemic held women back?
It could take years before we comprehend the full impact of COVID-19 in the workplace.
While employers and staff are still navigating the new normal, what we do know is that it has upended people's work/life balance and for women in the workplace, it's had made some significant changes.
To explore what those changes are and how this has impacted women, TheBusinessDesk.com heard from leading women in business and professionals across the region at a roundtable event held in partnership with North West law firm Forbes and accountancy firm, Crowe.
Jennifer Smith, partner in employment at Forbes, said the pandemic has had a near-immediate effect on women's employment.
"Women were sadly more vulnerable to coronavirus related economic effects, due to existing gender inequalities, inequalities that have without doubt worsened during the pandemic.
"People will be familiar with such headlines over the past two years; however, they may not have realised the scope of the disproportionate impact on women.
"Women occupied roles in industries which experienced the greatest declines because of the pandemic, including hospitality and food service and retail meaning that women have suffered the greatest economic and social hardship.
"The burden of unpaid care, the demands of which grew substantially during the pandemic, largely fell to women, including child care, caring for the elderly, cooking and cleaning, in addition to the responsibility of home schooling.
"Statistics present a further bleak picture, demonstrating that women have experienced much higher levels of redundancies during the Covid pandemic than in previous recessions and furthermore, were more likely to be placed on furlough than men.
"Decades of progress made in trying to close the economic gender gap, started to unravel and be reversed."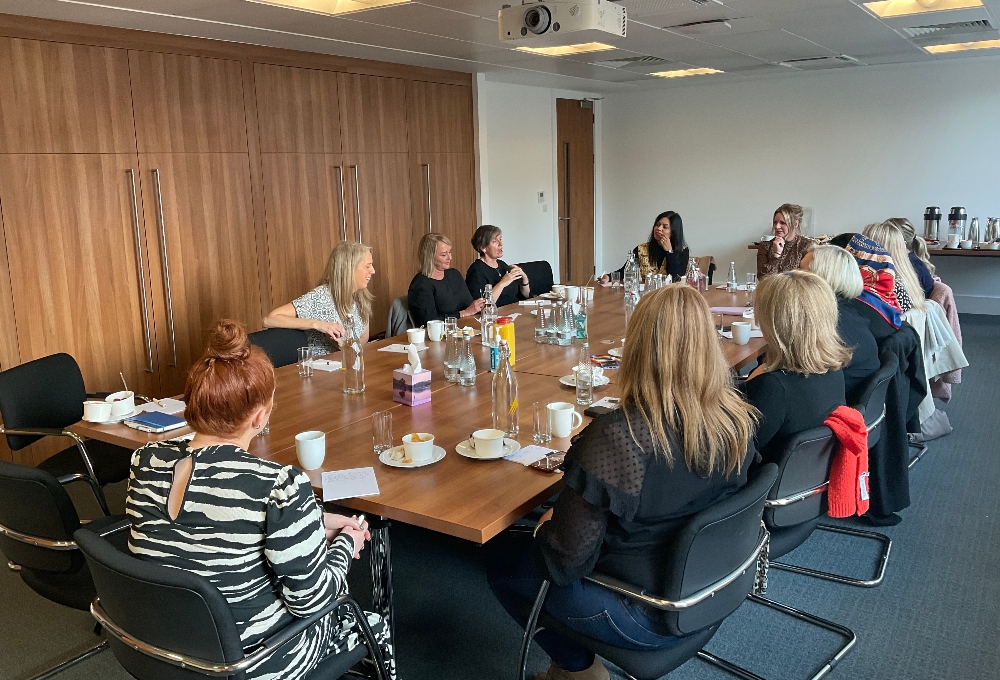 Rebecca Durrant, Partner and National Head of Private Clients at Crowe, agreed.
"Women have certainly adapted faster and more easily from working from the kitchen table during lockdown to juggling both work and domestic responsibilities and squeezing the challenges of home schooling into their routine.
"But the lines have also become blurred with women workingn10-12 hours plus hour days because they feel they need to balance everything.
"So, we do need to take a step back, because those long hours will have an impact on mental health and will have an impact on everyone around."
She added: "We want to see better gender equality across all business and all sectors, so a strong line of communication is needed to make sure that women can work from home, they're not working too long hours, but also making sure they are represented in the workplace and in the boardrooms too."
Heather Waters, regional eco system manager for NatWest, said many women have had to take on more responsibilities and unable to 'switch off.'
"We hosted a few internal roundtables across the UK and there were lots of stories where the women had to carry on doing their jobs at home, look after their children, do the cooking and cleaning, while the other half went to the office, and that had a massive impact on their mental health, they were taking more on and not able to step away from it.
"On the whole, the women we spoke to have been absolutely brilliant. They just got themselves organised and had to run their homes and work like a military operation.
"Women showed that they are really resilient and very, very organised."
For entrepreneurs like Elizabeth Clark, co-founder and CEO of Ramsbottom-headquartered tech company, Dream Agility, it was a challenging time as some clients stopped their payments.
"All of a sudden payments stopped and we thought that's it," she said.
"But we looked at the bounce back loans and decided to apply, we got it, and it was a relief as I knew the money was there.
"But then clients started paying us again, and it took the pressure off. But like many entrepreneurs, we are much more cautious about applying for funding and loans. My first question was do we need it, and then exactly how much we need. I, like many women, are more wary of taking on loans and debt, we would rather try and get things done by not having to go down that route."
Becky Owen, Regional Managing Director at Bank North, started a new role with the Manchester challenger bank during the pandemic.
"I worked part-time to start with as I have a young family and I scaled up my hours slowly making sure I could accommodate my work with looking after the kids while also doing a house renovation.
"Culturally, Bank North has done absolutely everything that it can to support women and is actively trying to recruit women and bring them through the ranks to grow our own talent pool.
"It's a place where I feel I can really have an influence and bring people in and encourage more women into commercial banking.
"If I didn't have that flexibility, I couldn't do my work and give our clients what they needed from us. But the flexibility and support has meant that we're not letting clients down."
Charlotte Prior, CFO at AIM listed coding training provider Northcoders, said the pandemic gave her the time to concentrate on her career and make progress at work.
"During lockdown I couldn't go anywhere so I threw my energy into work, and I enjoyed it.
"It meant that I was able to get on with plans that I had and help the company move forward. We were busy because people took that time to reflect on their careers, many wanted to change careers and they were coming to us to look at their options.
"At the same time Northcoders went through an IPO last year. That was an exciting time for the company and to go through that journey was a brilliant experience. I felt that I could totally focus on my work while not feeling like I was missing out on a social life."
Charlotte admitted while she has enjoyed having the flexibility to work from home she prefers the office environment.
"Working from home has been positive for so many people, especially parents and that's great and I can see the benefits.
"But I did miss seeing my colleagues and physically getting together for meetings."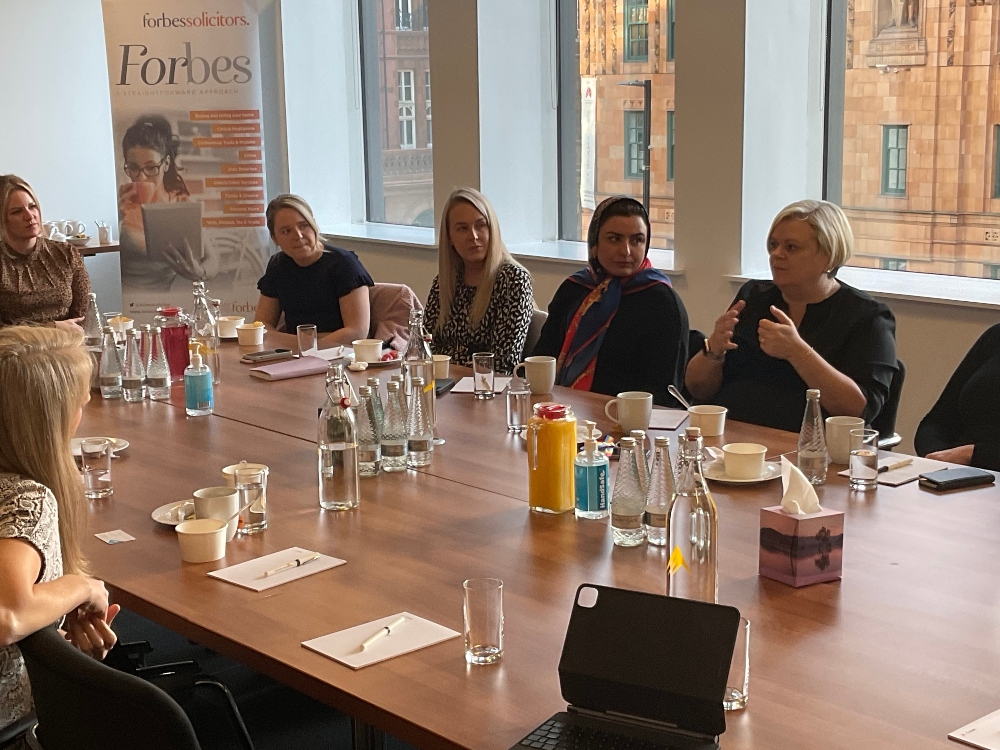 Rebecca Durrant pointed out that getting hybrid working right for both men and women as well as parents was important but it was also essential that younger members of staff had the opportunity to work from the office for training purposes.
"Being in an office with a team and learning from them gives younger members of staff valuable experience they wouldn't get working from home or on a Zoom.
"If we want to bring through the next generation of female leaders, they need to be around teams, meeting clients, and learning from the process and so businesses need to look at that hybrid working carefully and make sure it works from a learning and training point of view.
"That interaction of getting to know each other is invaluable but equally, there are women in senior roles who have enjoyed working rom home, have been more productive and they don't want to come back to the office full time, so striking that balance for everyone is important."
Fiona Parkinson, Regional Managing Director at Close Brothers Invoice Finance, said while progress is being made in bringing more women into leadership certain barriers remain and the biggest is the high cost of childcare.
"Some women choose not to go up the ladder because childcare is still expensive, and they simply can't afford it.
"It has been so preventative for women who do want to progress to have to make that choice. That's something that has been prevalent pre-pandemic and is still a major issue.
"The pandemic has also shown that parents can work from home because previously there have been company bosses that held the view that if you work from home, you are not working. They've realised that those who are working from home are contributing just as much as those who are coming into the office. That has been a positive shift in mindset."
Jennifer Smith added: "Companies should support parents and caregivers through policies that actively promote flexibility and be vocal and transparent about how the company promotes a flexible and supportive workplace.
"Cultivating a workplace culture that supports employees taking advantage of flexible working policies, without any fear of career penalty, is critical, as without this supportive culture, it is unlikely that flexible working will be fully embedded within a business."