Truck dealership pays £4.6m for Warrington warehouse units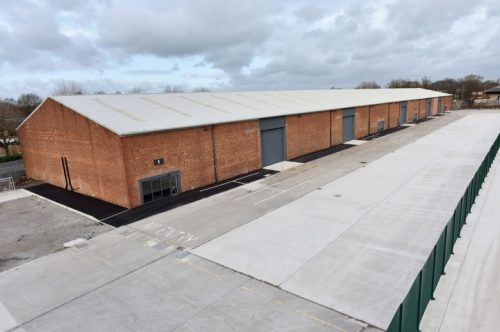 Northern Ireland's biggest Renault truck dealership has paid £4.6m to acquire a refurbished warehouse on Warrington's Howley Trade Park.
Belfast-based Diamond Trucks will make the 45,000 sq ft, four-unit property, its first location in England, as part of its plans to expand to mainland UK.
B8 Real Estate and CBRE were joint agents for the vendor, Vengrove Real Estate Management.
Three of the four units are currently undergoing remodelling and fit-out work to create new dealership premises due to open in August this year.
The remaining unit will be let out by B8 Real Estate on behalf of Diamond Trucks.
The company's expansion follows seven years of continued growth in Northern Ireland, where it has helped to increase Renault Trucks' market share from two to 10%.
Howley Trade Park is located within three miles of the M62 motorway, with excellent access to the M56 and M6 and onward routes across the UK and to Ireland.
Diamond Trucks director, Harry Nash, said: "Since 2015, Diamond Trucks Northern Ireland has gone from strength to strength, building a reputation for outstanding service support.
"The acquisition of our new site in Warrington is a good strategic fit for us, extending our influence to support Renault Trucks operators on both sides of the water, and opening up opportunities for new business in the area."
He added: "We continue to see great value in the Renault Trucks brand and its product range that is growing in both market share and confidence, and look forward to welcoming customers to Diamond Trucks UK in the coming months."
Thomas Marriott, of B8 Real Estate, said: "The sale represents one of the best prices achieved to date for a refurbished second-hand unit of its size in the region and reflects the strong demand. Howley Trade Park is an ideal location for Diamond Trucks' first UK base – close to the motorway network and with easy access to the ports of Liverpool, Holyhead and Heysham."