James Halstead shares drop following interim results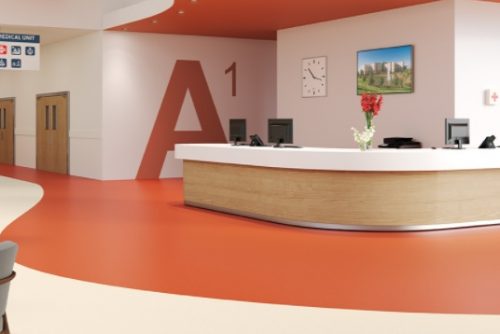 Bury floorings group James Halstead saw its share price slide by 3.7% after releasing half-year figures.
Revenues rose from £130.45m in 2020 to £136.7m in the six months to December 31, 2021, although the pre-tax profit of £25.4m was down from £26m the previous year.
The board recommends an interim dividend of 2.25p per share, up from 2.125p last year, and the group had cash of £69.4m at December 31, 2021.
However, shares fell from a 235p closing price the night before to 225p in morning trading, a new low for the year, before eventually closing at 231p.
Russ Mould, investment director at Manchester investment platform AJ Bell, said: "Record first half sales and yet another dividend increase are failing to put a shine on the share price, as investors focus instead on how increasing materials and energy prices are pressuring margins and profits.
"The Manchester-headquartered firm is putting up prices, and this is not as yet hitting demand, which remains strong, but uncertainties over costs, product availability and the overall direction of the global economy remain and the shares are now down by more than a quarter from the late 2021 high.
"Chief executive Mark Halstead had already flagged these issues, and the likelihood of a slight drop in first half profits, alongside February's trading update, so in some ways these issues should not be a surprise."
He added: "In the first half, pre-tax profit slipped by two per cent even as sales rose five per cent, but an operating margin of 18.6% would still be the envy of many a firm, even if that represented a dip from 20.1% in the first half of the fiscal year to June 2021.
"The question now is whether analysts and shareholders will remain comfortable with the consensus estimates for the full year to June 2022. Going into the first half results, analysts were currently looking for a four per cent increase in sales to £276m and a two per cent increase in operating profit to £52.7m – for a margin of 19.1% compared to 19.4% in the year to June 2021.
"That implies a three per cent year-on-year increase in second-half sales and a six per cent advance in operating profit. It also calls for an improved second half of operating margin of 19.5% against 18.5% in the equivalent period of a year ago. The secret will be to what degree price increases can offset input cost inflation and impact to factory capacity utilisation that results from supply chain and raw material availability issues."
He said the group's shares trade no higher now than they did in summer 2017, so investors are, perhaps, already bracing themselves for earnings forecast downgrades, although the good news is that James Halstead's financial foundations remain very sound.
Mr Mould said: "The balance sheet shows £69.4m of cash and no debt, with lease obligations of £5.7m and a pension liability of £1.4m, for a net cash position of £62.3m. That is marginally down from the £72.7m net cash pile at the end of the last financial year, but the reduction is relatively minor in the context of £23m of final dividend payments and £23m in inventory, designed to ensure stock availability.
"That financial strength, coupled with its lofty profit margins, should help James Halstead to come through the current squalls, and maintain its phenomenal record of growing its annual dividend in every year since 1977."
He added: "James Halstead's latest interim dividend is 2.25p, compared to the 2.125p announced a year ago, adjusting for the 1-1 bonus issue in January. That increase leaves the company on track to meet the consensus forecast for the year of June 2022 of 8p a share, up on last year's total distribution of 7.625p a share.
"That 8p figure equates to a 3.5% prospective yield. Such a figure may not sound spectacular, the secret to the investment case for James Halstead has, thus far, been dividend growth. The share price was 0.145p when the dividend growth streak began in 1977, so an 8p-a-year dividend payment on that in price looks truly amazing now."