People: Superbike Factory; Redrow NW; UHY Hacker Young Manchester; mmadigital; Together; MHA Moore and Smalley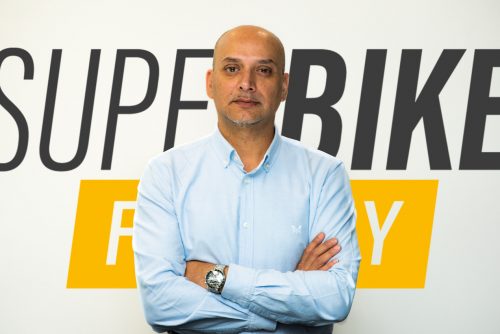 Superbike Factory has appointed Vik Barodia as its chief digital officer.
Vik joins the board of the company from his role as chief operating and product officer at heycar – a rapid growth and disruptive start up – having previously worked at Gumtree (eBay Classified Group), Glass's Guide, Global Insight and Ford Motor Company.
His role at Macclesfield-based Superbike Factory will see him working across all aspects of the business, taking responsibility for the entire digital offering as the company expands – comprising marketing, technology, commercial and operational functions. He will join the board alongside Scott Behrens, the founder and CEO.
Vik said: "The business has built its success on great choice, service and price – and now we want to expand on this, delivering the most convenient e-commerce proposition by digitising our offering and using our data strategically. This will mean we can work with a global consumer audience, whether they are looking to buy, part exchange, finance, or accessorise a motorbike."
Scott Behrens said: "Vik has unrivalled expertise when it comes to delivering digital operations and systems in automotive retailing.
"The business is entering an era of hypergrowth and as our customer base, product portfolio and bricks and mortar locations expand and diversify, it's vital that our digital presence delivers the best possible service to the end users through taking a creative and strategic approach."
Superbike Factory says it is Europe's largest buyer, seller and financier of used motorbikes. The company was founded in 2010 by Behrens and James Watson, and has built its brand organically, introducing its online accessory store in 2018. With more than 200 employees across three locations, and having recently been the first UK motorbike retailer in history to surpass one thousand sales in a single month, SuperBike Factory is opening new click and collect locations to support platform growth over the coming months.
::
Customer service manager, Mark Barr, has been promoted at Daresbury-based housebuilder Redrow NW.
Mark, 35, joined the team in 2020 as a sales consultant, before transferring to the position of customer service coordinator last year.
In his new role, Mark supports customer service coordinators across Redrow's North West developments, which includes Cheshire and parts of North Wales, Merseyside and Greater Manchester.
Mark, who lives in Warrington, said: "My main focuses are working with the department to improve our productivity and efficiency to support the division in delivering a five star service to our customers."
Jason Newton, Redrow NW managing director, said: "Mark's progression in such a short time shows how Redrow helps its team to develop new skills and progress their careers, which are key elements of our commitment to valuing people."
::
UHY Hacker Young Manchester has celebrated a raft of internal promotions with eight employees being promoted last month.
It says this demonstrates the firm's focus on recognising the successful development of its staff, alongside exciting plans to double the size of the business over the next five years.
Having grown considerably in 2021 with 32 new hires, the firm has strengthened its team further with 13 new hires so far in 2022. The expansion of UHY Hacker Young's Manchester office is in support of the group's overall national growth strategy, creating further opportunity for promotion and internal staff development.
Recent promotions include a corporate finance manager, corporate finance assistant manager, tax assistant manager, marketing manager, a Level 2 audit assistant manager, two audit seniors and an audit executive. This is complemented by Peter Williams, corporate finance partner, being named as the national head of corporate finance, for the wider UHY Hacker Young group.
He said: "I look forward to working with the wider national team to further enhance our corporate finance offering. Transactions are increasingly involving international parties and we are also keen to build on relationships with our international UHY colleagues and connections. I very much see this role as a continuation of the fantastic work done by the UHY network in helping our clients prosper."
David Kendrick, partner at UHY Hacker Young Manchester, said: "2021 was a fantastic year for the business and has given us a solid foundation to further build from. We are in the final stages of finalising our five-year plan, which will see the business double, giving the opportunity for further progression for the great team we have. The recent promotions are very much well deserved and shows our commitment to recognising individuals' efforts."
::
Erin Short, former co-founder and CEO at Avail Technologies and Microsoft-featured entrepreneur, has been appointed as chief product officer for Didsbury-based mmadigital, customer acquisition specialists for the legal sector.
Short will use his extensive experience in growing scalable start-ups to lead the product design and development process for mmadigital's technology portfolio.
In the newly created position, Short will be the driving force behind mmadigital's ongoing transformation and will be responsible for defining, guiding, and implementing the company's product strategy, with ambitious plans to scale the team and its product innovation capabilities over the next three years. This includes developing mmadigital's product roadmap and implementing best practices across the organisation.
The Manchester-based former British Army veteran was the youngest person to secure investment by the Northern Powerhouse Investment Fund and Mercia Tech for his work in the logistics industry helping HGV drivers find work during the COVID-19 pandemic. As co-founder and CEO of Avail Technologies, the now 28-year-old has helped to revolutionise the way haulage firms recruit drivers for short term contracts by developing an HGV driver application, referred to as the 'Uber for lorries.'
Prior to this, Short had successfully developed four SaaS businesses across a range of sectors and has worked on a consultancy basis for online used car disruptor, Cinch and AI automation company, Simlifai.
He said: "This is a terrific opportunity in what is a pivotal point in mmadigital's evolution as it undergoes a major transformation in the tech space. There is so much potential for scaling up the business and I can't wait to lead and drive this change. I'm also excited to be working with such a welcoming, experienced and collaborative group of colleagues, and together we will push the business to the next level."
CEO and founder of mmagigital, Dez Derry said: "It's a privilege to have Erin join the mmadigital leadership team. He is an accomplished, growth-minded and results driven product expert with a track record of taking companies from start-up to scale-up and beyond. His extensive tech know-how coupled with entrepreneurial vision will make a huge impact to the business as we embark on our next phase of growth.
"Erin's experience in identifying opportunities in new and existing markets, and applying new product development methods will bring significant benefits to the solutions mmadigital delivers to our clients in the coming months and years."
::
Cheadle-based finance firm Together has hired commercial financial expert Joanne Fletcher to support the lender's ambitious growth plans across the UK.
Joanne, who worked for Natwest Bank for more than three decades – giving her a wealth of knowledge and in the financial services sector – joined Together last month.
In her new role, she will be responsible for building an extensive network of experienced former corporate and commercial bankers, harnessing their vast experience to introduce business to the lender and to enhance Together's brand across all UK regions.
Joanne said: "I'm excited to be joining Together at such a pivotal time not only for the group but for the specialist lending industry. There is currently a gap in the provision of property finance to would-be borrowers such as SMEs as well as property operators and investors and Together has always had a 'can-do' attitude when it comes to successfully navigating often complex commercial finance deals, so is in a great place to fill this gap.
"We've already created a network of introducers who have a huge amount of experience and strong relationships with commercial customers across the UK and are looking to build on this through further investing in our programme. This network will involve former commercial and corporate bankers who really understand Together's brand and can go out into the market place and build connections, so it makes perfect common sense to tap into their expertise."
Having joined NatWest as a 16-year-old office junior, she worked her way through the clerical grades, becoming an assistant manager at her local branch aged just 23. Joanne, an Associate of Chartered Institute of Bankers (ACIB), later ran teams of regional managers in the North West.
Before joining Together, which has a loan book of £4.4bn, she managed a team of 10 commercial relationship managers. Joanne will report to Sean Williams, head of professional sector, at Together. He said: "It's great to be able to welcome Joanne to maximise opportunities in line with our ambitious five-year growth strategy. Her reputation and background speak for themselves, and we believe her passion for the industry will really drive forward our business by delivering flexible finance which meets the ambitions of new corporate and professional clients up and down the country."
::
Accountancy and business advisory firm MHA Moore and Smalley has appointed a new tax partner to support further client growth in Liverpool.
Experienced tax specialist Tony Reddin has joined the firm's Liverpool office after 24 years at Grant Thornton, 10 of them as tax director.
He will advise MHA Moore and Smalley's clients across the Liverpool and Merseyside region on a wide range of personal and business taxation matters.
Andrew Matthews, partner at the firm's Liverpool office, said: "We're thrilled to have attracted someone of Tony's stature and level of experience to head up our tax team in Liverpool.
"This appointment will facilitate further development of our team in the region, enabling our clients to get access to the specialist advice that can help them grow their business and create jobs."
Tony said: "Getting the right tax advice gives owner-managed business owners the means to create jobs and deliver value in the economy and society.
"The opportunity to support MHA Moore and Smalley's dynamic and entrepreneurial clients in the region is something I'm really looking forward to."
Tony is a graduate of the University of Liverpool where he studied law before going on to focus on a career in tax. He is a member of the Chartered Institute of Taxation.
MHA Moore and Smalley's Liverpool office offers a full range of accountancy, audit, tax, corporate finance and specialist business growth services.
The firm moved to Grade A office space at Exchange Station in October 2021, giving it the capacity to significantly grow its team in the region.