NW Business Briefs: Holland & Co; Baltic Creative CIC; Merseyrail; Fund Her North; Eric Wright Construction; Globus Group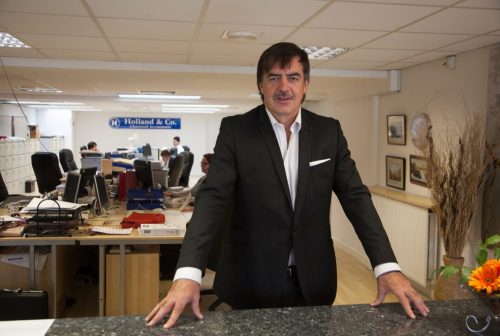 Widnes-based Holland & Co Chartered Accountants has purchased David Crossley's Accountancy Practice which is based in Great Sankey, for an undisclosed sum.
David, who is a Chartered Tax Adviser and helps small businesses with their self assessments, represents a large number of clients involved in property taxation and helps them in their position as landlords. He has been involved in assisting them with the Let Property Campaign which has recently been launched by HMRC.
He will be helping his existing clients who transfer to Holland & Co, but Holland & Co has a staff of five who are better equipped to offer a more comprehensive accountancy service.
Nigel Holland said: " The purchase of David's business is a fantastic opportunity for our business, David's clients and David himself. The match is suited to everyone involved. We are now able to offer a more comprehensive and quality service to clients.
"It is great to have David aboard and his input is invaluable, especially in taxation of rental income, capital gains tax on the sale of properties, as well as how to handle difficult Inland Revenue investigations into property owners' tax affairs."
He added: "At my firm we have a history of helping landlords submit self assessments for rental income and helping them decide whether or not to incorporate their businesses and David's experience in this specific area is very useful."
::
In a bid to better connect students with digital and creative businesses across the Liverpool City Region, Baltic Creative Community Interest Company (CIC) has signed a memorandum of understanding with Liverpool John Moores University (LJMU), for a three-year period.
This new partnership will enable Baltic Creative tenants to connect with students, help develop their skills and create new employment opportunities. With a diverse mix of artists, entrepreneurs, makers and SMEs based within Baltic Creative workspaces, it is hoped that the students will be inspired to pave their own way as the next generation of creatives and business leaders. The tenants will also be able to benefit from LJMU's emerging talent pool when recruiting.
Through the MoU, both parties will also be able to collaborate on research projects which aim to be of value to academia, business leaders and those within the digital and creative community. Baltic Creative will be working with the university's Centre for Entrepreneurship to work on mutually beneficial initiatives as well as exchanging research materials.
Baltic Creative MD, Mark Lawler said: "From speaking to our tenants, we discovered that 40% of the businesses already have a relationship with LJMU and are willing to offer internships. We wanted to build on these connections so that we could address some of the barriers to growing the local and regional talent pool in the creative and digital industry, as well as create opportunities for students, businesses and artists."
Mark Power, vice-chancellor of Liverpool John Moores University, said: "We are proud that 1,000 people each year graduate with degrees in art, design, digital technologies, journalism & broadcasting, marketing, fashion and more, and are delighted to say that a good many of them stay and work in the city region. This exciting relationship with the creative industries is there for them to enjoy and we hope it will ensure they acquire the skills and experience they need to be successful in their careers here on Merseyside and further afield."
::
Train operator Merseyrail will begin to operate a 15-minute service across most of its network from next Monday, May 2.
During the COVID-19 pandemic Merseyrail services were reduced due to the impact the virus had on staffing numbers, however, with restrictions removed and more staff available, the rail operator will return to its pre-COVID frequency.
The changes are: Southport line – every 15 minutes from the start to the end of service; all other lines (except Ellesmere Port) every 15 minutes between approximately 07:00 and 19:00, with a 30-minute service operating outside of these hours; Ellesmere Port line – every 30 minutes from the start to the end of service every day with additional trains running between 07:15 and 08:30 for the morning peak and 16:30 and 17:30 for the evening peak Monday to Friday A 30-minute service will operate on Sundays across all lines.
Andy Heath, Managing Director at Merseyrail, said: "I'm thrilled that we are able to announce a return to a 15-minute service across most of our network.
"We have worked hard throughout the COVID-19 pandemic to deliver the most reliable service possible to the people of the Liverpool City Region. Our customers have been incredibly patient during this time, and I thank them for that as we adapted to a very challenging set of circumstances because of the pandemic."
::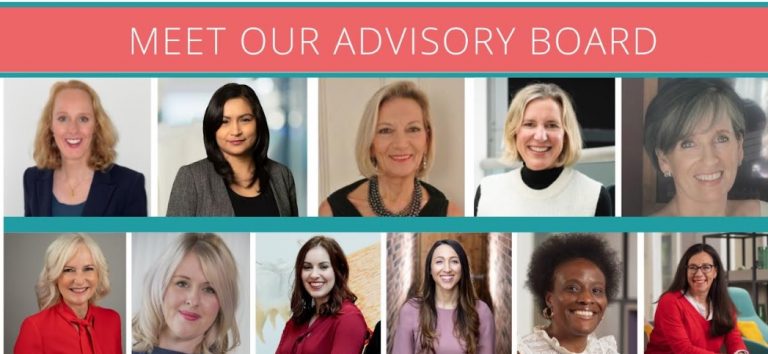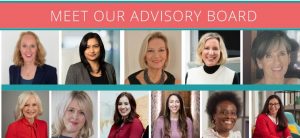 Fund Her North has introduced an advisory board to supercharge support of female entrepreneurs across the North. It will support the 28-strong Northern volunteer collective in making growth routes for female founders more accessible, while working with the investor community to plug the gap.
It's five members are leaders and connectors from across the North. With their networks and wealth of expertise they will collectively support Fund Her North's ambition to increase funding accessibility for Northern female founders.
The advisory board comprises: Jenny Tooth, executive chair at the UK Business Angels Association; Gurpreet Manku, deputy director general and director of policy at the BVCA; Emily Nott, head of equality, diversity and inclusion programmes at Innovate UK; Jane Booth, director and North West head at UBS; Heather Waters, regional eco-system manager at NatWest Business
Jenny Tooth, executive chair of the UK British Angels Association, said: "Fund Her North has done an impressive job to date in bringing key players together from across the female funding ecosystem to address the challenges for women founders. This is already having a real impact on the way that finance markets work in the North and has the potential to inspire new approaches across the UK."
Jordan Dargue, co-founder of Fund Her North, said: "Every day I am surrounded by inspirational women who are committed to making our voices heard. As Fund Her North continues to grow, it's great to have an advisory board who are able to bring real insight and amplification to the work we do. I would encourage people across the industry to do what they can to ensure the corporate finance industry really works for women."
::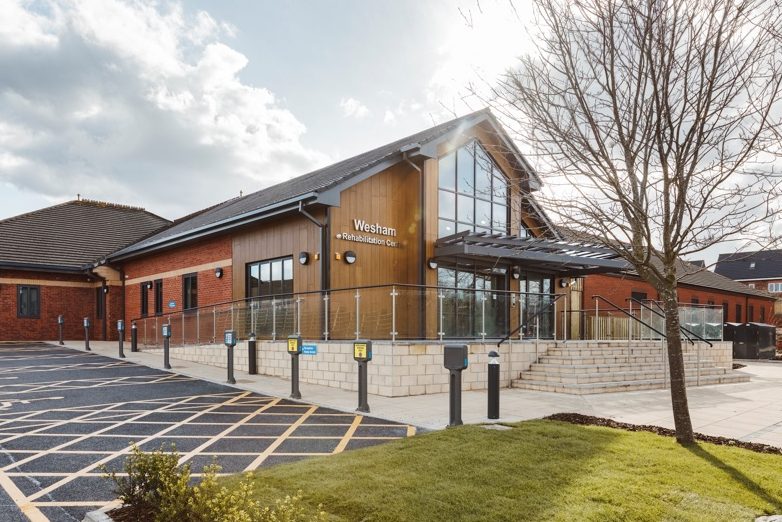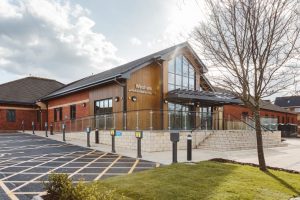 A new NHS mental health rehabilitation centre has opened its doors in Wesham, near Preston. The refurbishment of the Wesham Rehabilitation Centre was undertaken by Preston's Eric Wright Construction and will be run by the Lancashire and South Cumbria NHS Foundation Trust (LSCft).
The new service is based at the former Wesham Hospital Rehabilitation site on Mowbreck Lane and will provide a bridge between acute care and community living.
Joanna Stark, director of operations for Fylde Coast, said: "I am really proud to have been involved in the Wesham project. Everyone has come together to finally make the Rehabilitation Centre a reality, it's been a real team effort. It's just the start of our journey together and we are looking forward to working closely with the local community."
The project, which has been managed between LSCft, Healthcare Support and Infrastructure Services (HSIS), Frank Whittle and contractors Eric Wright Construction, is an integral part of the Trust's mental health rehab and recovery transformation work.
James Eager, from Eric Wright Construction, said: "This is another fabulous health resource for the people of Preston and it is great to see the fit-out complete and the building ready for use. We are bringing forward many health and community projects across the region for the NHS which are helping to enrich people's lives from GP surgeries to diagnostic units and we're very proud to have been able to help transform this building into such a valuable community resource."
::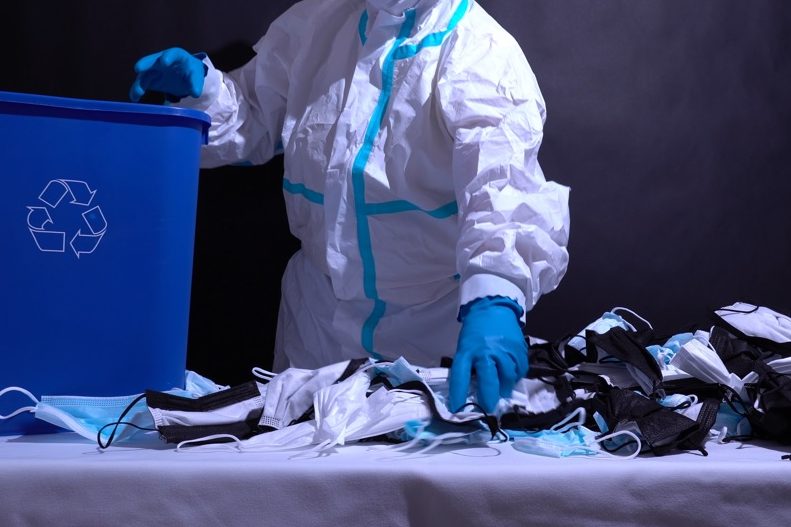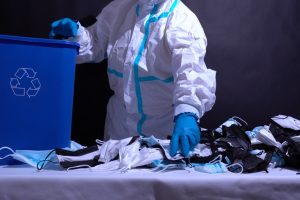 Millions of items of PPE discarded in hospitals could be recycled into new products for the NHS, like operating theatre clogs, plastic bed pans, medical scrubs and even prosthetic finger joints.
The innovative development in sustainability is thanks to a pioneering partnership between London's Imperial College Healthcare NHS Trust, Imperial Health Charity and Britain's biggest PPE manufacturer, Manchester-based Globus Group. The collaboration will run for 18 months.
Every year six billion items of PPE (equivalent to 28,000 tonnes), including around one billion masks, are distributed in the NHS for use by doctors, nurses and hospital staff in the UK, the majority of which is not recycled. Hospitals' plastic waste has increased dramatically during the COVID-19 pandemic as PPE usage has soared. At Imperial College Healthcare more than 9.8 million Type IIR surgical face masks, were used across a 13 month period during the pandemic.
Dr Bob Klaber, director of strategy, research & innovation at Imperial College Healthcare NHS Trust, said: "This partnership with Globus Group is one of the first to address the growing issue of plastic waste in hospitals across the NHS, arising from the COVID-19 pandemic. With increased PPE usage becoming the new normal in hospital settings, managing waste is a problem that isn't going away. It's more important than ever that across healthcare we're doing everything we can to reduce our environmental impact."
Globus Group CEO, Haraldur Agustsson, said: "Innovation is baked into the Globus DNA and we're proud that this collaboration marks another positive step in the growing issue of PPE waste. Sustainability, environmentally green materials and recycling projects to deliver a circular economy approach sit at the heart of Globus' future strategy and we're proud to be working with Imperial on this project."