Luxury housing developer starts work on two schemes, providing 41 homes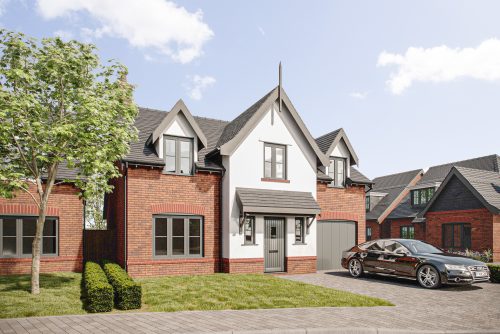 Blueoak Estates, the Chester-based developer of luxury homes, has started work on two new North West schemes, with a combined total of £20m.
The schemes involve 41 homes, including a 21-unit site at St Michaels Park in Chester, which will offer eight different house types ranging from three- to four-bed homes.
Work will also begin at Tollemache Green, Alpraham, a high-end housing scheme designed to create a new aspirational living community in Alpraham, near Tarporley, Cheshire.
The scheme includes 20 country style homes with a new village hall, orchard, meadow land and play areas on site.
Iain MacLean, Blueoak Estates managing director, said: "It's great to see the combined hard work and commitment of the entire team who've successfully brought these schemes to life, as we now see work begin.
"These are brilliant schemes that will create luxury homes for a very specific demographic in key areas throughout the North West."