Broker revises Boohoo forecasts by 20% and calls for more transparency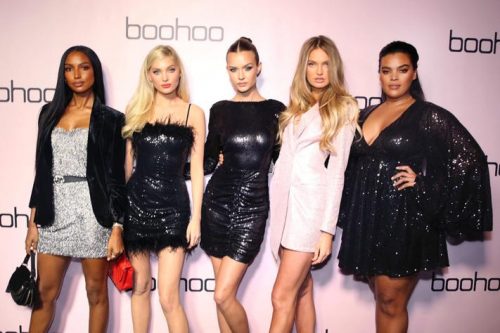 Stockbroker Panmure Gordon has lowered its forecasts for Manchester online retail giant Boohoo.
The fast-fashion company, whose brands include PrettyLittleThing and Nasty Gal, slashed its sales projections twice last year as customers coming out of lockdown returned more clothes and the business was hit by supply chain disruption and freight costs.
Boohoo is also recovering from a labour supply scandal in 2020 which sparked governance changes at the e-commerce retailer.
Earlier this month it announced annual figures that revealed a 94% fall in pre-tax profits of just £7.8m.
It said profitability had been squeezed by an increase in returns rates in the second half of the year, subdued consumer demand as a result of lockdowns in key markets while the international market has been 'negatively impacted' as a result of extended delivery times.
On publication of its annual results, Boohoo shares dropped 10.2% in early morning trading to 71.80p compared with the previous day's close of 80p.
Today (May 13) the shares were priced at 80.44p at lunchtime, giving the group a market capitalisation of £1.03bn
A research note by Panmure Gordon's Tony Shiret today outlined the thinking behind the reassessment.
He said: "We are reducing sales and profit forecasts in line with the company's guidance by nearly 20% at underlying EBITDA level to £118m.
"More in-depth analysis shows that Boohoo has depended on the acquisitions it has made since calendar 2019 for all of its sales growth in FY2/22 with the core brands flat year on year (slightly up in the UK +5%E). The flip side is the 93% increase in inventory which speaks to the capital deployment required for the brand expansion (as well as some Chinese New Year impacts).
"Boohoo is in a structural phase of its development that has been somewhat masked by the volatility around COVID. There is clearly risk associated with this.
"Given the uncertainties currently being experienced Boohoo appears less confident that it can grow its non-UK business in the near-term but should be able to again see some growth from its UK immature brands.
"But the valuation has moved so that this is recognised to an extent. Our forecasts for FY2/24 and 2/25 recognise a more gradual recovery of sales from the current slowdown than we had previously expected and improved EBITDA margins, but again not as quickly as previously hoped for.
"We remain buyers with a reduced target price of 120p reflecting near-year forecast reductions."
He also called for the group to be more transparent in its dealings with markets and shareholders. He said: "As Boohoo has become larger and more complex its disclosures have reduced.
"We feel that it should make more of an effort to improve transparency if it wants to be better understood."
He added: "Despite the share price collapse we continue to believe that Boohoo has strong prospects once overall conditions become more settled."