Gove gives go-ahead for 4,000-jobs Warrington warehousing scheme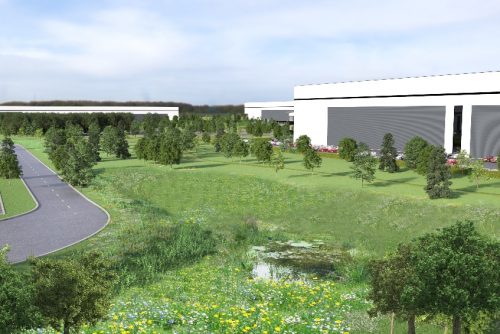 The Government has cleared plans which could support 4,000 jobs at a major £180m warehousing site in Warrington.
Secretary of State for Housing, Communities and Local Government, Michael Gove, has decided not to review a recent planning decision by the local authority to approve the new logistics development.
He has powers to 'call in' large schemes but has decided against exercising them in relation to developer Langtree's application for its Six56 Warrington scheme near Appleton Thorn.
The decision gives the green light to 4,000 new jobs and 3.1 million sq ft of new warehousing, while unlocking £7.1m a year in new rates income for Warrington Council.
Langtree chief executive, John Downes, said: "This is a major milestone for the development of Warrington's economy as it seeks to adapt to changing market conditions.
"In his letter, the Secretary of State has acknowledged that local authorities are best placed to decide what is right for their community and this news will not only unlock £180m of development, but generate substantial rates income each year for investment in local services."
The scheme is on land bounded by junction 20 of the M6 and junction nine of the M56 motorways. The focus on the logistics industry makes most sense in that context, says John Downes: "It's a very sustainable site and the North West is currently suffering from under-supply of logistics space.
"The sector pays well, with average salaries around £29,000 a year. In a development of this size there will be lots of roles available, from entry level up to senior technical and managerial jobs."
And he said Langtree is committed to ensuring its investment is felt across the local economy via its supply chain engagement programme.
"The impact of our investment will be multiplied if we can engage local suppliers in the construction and operation of the scheme and we are committed to ensuring as many contracts as possible go to local firms."
An intensive period of work will now commence before the construction of units can begin, including the agreement of the detailed design elements of the scheme and the introduction of significant highway and public realm improvements in and around the site.
Langtree estimates that the work on site is likely to commence late 2023.
Proposals for the scheme were first announced in March 2018, drawing some opposition from local residents, which led to the developer holding two public workshops in October that year to explain the scheme.