Confidence returns for tissue maker after most 'challenging period'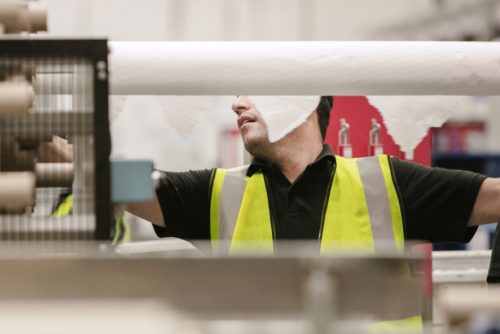 Tissue maker Accrol has 'successfully navigated' rising cost pressures and expects revenues and profits to be in line with expectations.
The manufacturer is currently undergoing a strategic review after a jump in energy costs and rising inflation, which has hiked the price of pulp and made its supply chains more costly.
In a market update for the year to 30 April 2022, the company said it has been navigating the challenges by engaging 'constructively with its customers' to pass-on additional costs through 'significant price increases and further process efficiencies.'
As a result, revenue for the period is now expected to be up by 17% to £159.4m while revenues for 2023 is expected to be in the range of £200m to £220m.
The group reported that it is "well positioned to benefit from its product range and its supply positions across the discount retailers as their growth accelerates following the pandemic and the inflationary pressures now impacting consumers."
New customers secured during the period include Amazon, Unitas and Ocado.
The group also amended and extended its existing banking arrangements recently, through to August 2024 providing additional facilities to support its growth.
It added that the strategic review, announced on 12 January 2022, is ongoing and the board intends to provide a full update in the FY22 results announcement in September.
Gareth Jenkins, CEO of Accrol, said: "This has been the most challenging period in the industry that I have experienced, with tissue pricing reaching unprecedented levels, driven by energy prices and supply constraints.
"We have successfully recovered these increased input costs to date and are confident we can continue to recover any further rises through innovation, efficiency and our supportive retailer customer base.
"We have a well invested business and exit the year in a strong position both operationally and commercially."
Dan Wright, Executive Chairman of Accrol, added: "The new improved banking arrangements demonstrate continued confidence in the Group's operating performance and ongoing support for our development plans.
"The investments we have already made into the efficiency of our operations have served us well through these incredibly challenging times and we are confident that they will bear considerable fruit in FY23 and beyond."