North West business briefs: RSK Group; BBO GCtW; Abbey Logistics; The Women's Organisation; Total People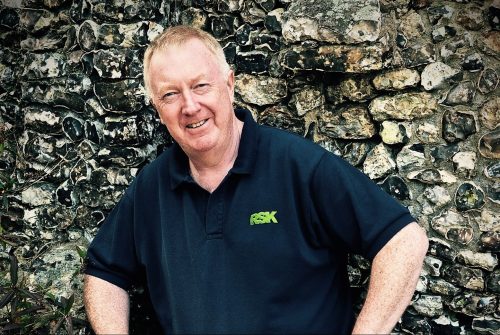 Cheshire's RSK Group has expanded its renewable energy offering by acquiring Welsh wind turbine maintenance and repair company Windtechs, for an undisclosed sum.
Based in Caersws, Powys, Windtechs, which was established in 2007 by Seth Jones and David Rose, employs 11 people and will join forces with fellow RSK company CAN Renewables, enabling Helsby-based RSK to offer an even more comprehensive package of inspection, repair, monitoring and maintenance of turbines to customers.
CAN Renewables has already started working towards attaining approved installer and servicing contractor status with a UK manufacturer of small turbines, and utilising Windtechs' engineering skill set in this venture will enhance RSK's ability to provide a whole turbine installation and care service. Of particular interest is the prospect of extending the life of existing wind farms across the UK, a workstream well suited to the Windtechs skill set.
RSK founder and chief executive, Alan Ryder, said: "Windtechs is a great addition to the RSK family, further enhancing our offer in the renewables sector. It is essential that we expedite the move to greener energies, bringing new projects to fruition, but also getting maximum return from the projects already established."
Windtechs managing director, Seth Jones, said the wind industry has grown and evolved over the last 10 years at a "fantastic rate". He said: "By Windtechs joining a much larger group and combining the different skill sets, we believe this will bolster our standing in the renewable sector and ensure company growth well into the future."
Windtechs was advised in this acquisition by Tim Scott from Cleveland Scott.
::
A project which supports people who face multiple and complex barriers to move towards employment has been awarded a major funding extension. The Building Better Opportunities Getting Cumbria to Work (BBO GCtW) project has received an additional £724,487 of funding from the National Lottery Community Fund and the European Social Fund.
The two-year extension of funding will allow the project to continue its vital work supporting people in the Barrow and South Lakes area up to June 2023. Project manager, Natalia Wealleans-Turner, said: "This is really great news. It means we can reach out and work with many more people to ensure they have the necessary support to help them to move towards employment."
The BBO GCtW project supports people in the Barrow and South Lakes area aged 18 and above, who are either unemployed or economically inactive and are furthest removed from the labour market. Since it began in 2017, it has worked with more than 480 people, helped 91 participants gain meaningful jobs, helped 100 people obtain education and training and given 73 people job search skills.
Ms Wealleans-Turner said the extension of funding was particularly important following the impact of COVID: "People have been affected by COVID, not just economically but also in terms of their mental health and wellbeing. They have been inward-looking, feeling isolated and secluded, but as we move to a recovery period the BBO GCtW project will help people think about their goals and aspirations for the future."
She said the extension also gave the project the opportunity to seek other funding streams so it could continue its work beyond summer 2023.
::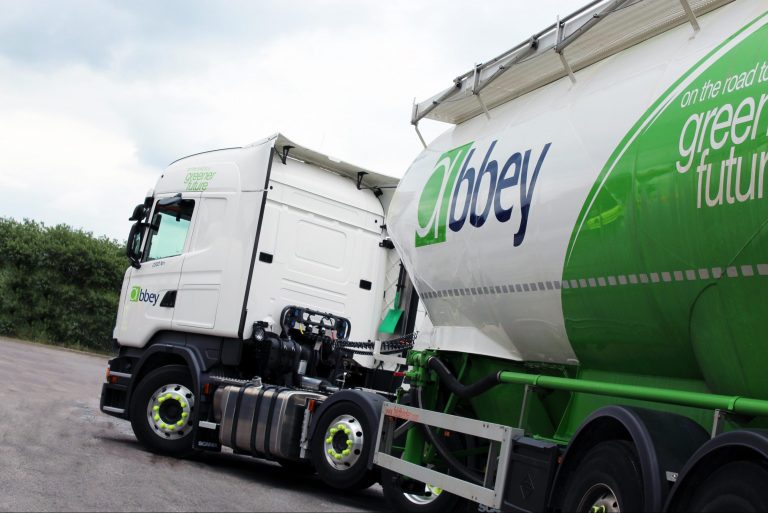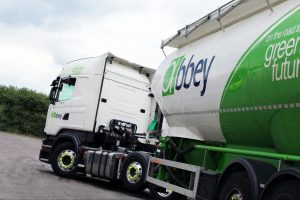 Abbey Logistics has extended its contract with Lhoist UK, which sees the Wirral-based specialist bulk road tanker company transporting lime to customers throughout the UK. Lhoist UK is part of the Lhoist Group of companies one of the largest producers of lime and limestone products in the world.
It operates from its works in Buxton and Kirkby Stephen where it produces lime for a variety of applications including cleaning emissions from energy from waste plants, and other large combustion plants. The lime is also used in a wide range of both traditional and emerging applications across the industrial, construction and agricultural sectors.
Abbey began working with Lhoist in 2013 and provides road tanker transport services through a dedicated fleet of drivers, vehicles, and bulk silo road tankers, together with an operational planning team based at its site in Buxton. Gwyn Watkins, sales and logistics director, Lhoist, said: "We have built a very strong working relationship with Abbey since we began working together in 2013."
Mike Ellis, commercial manager, Abbey Logistics, said: "Our continued partnership with Lhoist is thanks to our team of highly talented and professional drivers, together with regular dialogue between our teams and a great working relationship which has allowed us to identify pinch points and take action.
"Despite being the largest bulk powder tanker company in the UK, it is not just our scale that supports our customers, but our willingness and ability to understand the unique challenges each customer faces and then building a solution tailored specifically for them."
::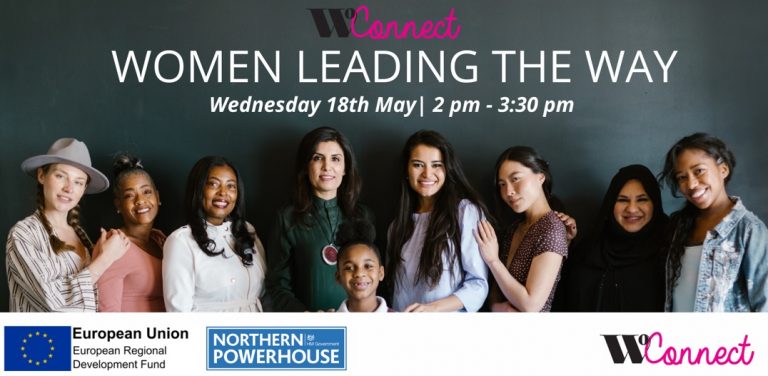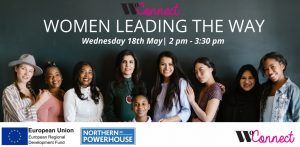 A free-to-join online panel event organised by Liverpool-based The Women's Organisation will showcase a trio of women who are excelling in what have been traditional male industries. The three women, who are trailblazers in traditionally male-dominated sectors, will take part in the event on Wednesday, May 18 from 2-3.30pm.
Rebecca Armstrong, director at Mersey Eco Grants, Liz Hartley, director at Hive Projects, and Ruth Wood, head of commercial at Mersey Maritime, will offer their invaluable perspective into their respective sectors. They will lead what is expected to be a thought-provoking discussion on the challenges, and the opportunities, of being a woman in a male-dominated sectors such as construction, professional services and maritime.
Deputy CEO at The Women's Organisation, Helen Millne, said: "We are thrilled to have such an esteemed panel of progressive, professional women – each of whom are challenging gender bias that still sadly exists. Of course, we know there's much work to be done in terms of achieving gender parity in the world of business and commerce, and we know that certain sectors lag further behind than others in terms of gender representation – particularly at senior level.
"But in order to get anywhere and affect the landscape for women rising through the ranks, we need salient examples of women who are already working – and indeed thriving – in those male-dominated environments. All of the women joining us on Wednesday are doing just that. Their accounts will offer a blueprint to help future generations of women who want to continue to break down those traditional barriers. It is sure to be a fascinating and lively event."
The Women's Organisation is the largest developer and deliverer of training and support for women in the UK. It has supported more than 70,000 women and helped to create more than 4,000 businesses since its launch in 1996.
::
One of the UK's largest security companies has committed to support dozens of new apprenticeships in the North West after committing £100,000 of its apprenticeship levy to Middlewich-based Total People.
G4S, which employs more than 25,000 people in the UK, has gifted £100,000 of unused apprenticeship levy funds to support apprenticeships in the education and childcare, and health and social care sectors. The funds will now be made available to smaller businesses and organisations in those sectors to train their staff through apprenticeships in roles such as childcare and nursery.
Total People is working with large businesses across the country to achieve £500,000 of levy gifting, after it was revealed that more than £250m of apprenticeship levy funding was returned unused to the Treasury last year. The gifting from G4S, on top of a recent levy gifting from catering company Elior, means Total People is more than half way to achieving its goal to use the unspent levy to help people to upskill or find work.
This is the second time G4S has committed its apprenticeship levy to Total People, after gifting £100,000 in 2020, enabling 19 employees to benefit from an apprenticeship. Tony Summers, G4S apprenticeship lead in the UK, said: "As a large levy paying employer, we have a responsibility to support smaller organisations and help develop those who do not have access to funding."
Beckie Holmes, Total People levy gifting manager, said: "G4S have very generously gifted £100,000 which now takes us that bit closer towards our £500,000 total. We appreciate each and every one of our employer partners who have gifted their amazing funds and are helping us to reach our life changing goal. Every penny makes a real difference to people's lives."