Has the North West property market become overheated?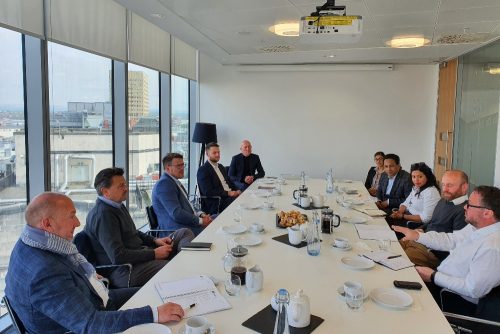 It has been a buoyant two years for the property market as house prices reached record levels with demand for properties outstripping supply.
But with rising interest rates and the cost of living crisis, will the confidence and momentum in the property sector continue through 2022 and beyond?
We posed the question to a group of experts at a recent property investment event held in partnership with Mistoria Group.
With a focus on the North West region, the event explored the demand for properties in towns versus city centres, impact on industrials sector, demand from investors, the Covid impact as well as the growing demand and changing reputation for HMOs for renters, and the potential increased gains for investors.
Mish Liyanage, CEO of property group Mistoria, which owns more than 200 residential and commercial properties and manages a further 1,000 properties and 3,000 tenancies across the North West, said the pandemic had led to a bullish market place adding that the lack of spending opportunities afforded to people while restrictions were in place during lockdown helped boost household cash reserves.
This, alongside the Stamp Duty holiday and the race for space because of homeworking, encouraged buyers to bring forward home purchases they may have planned for later in the year.
"Despite the uncertainties, people felt more confident to proceed with purchases and with a lack of properties available for sale, and historically low mortgage rates, also helped drive house prices."
The pandemic also gave Mistoria Group time to take stock of what was happening and reinvest in their portfolio.
He said: "We specialise in the student market, and so when the students left, we decided to reinvest and bring all our properties to even higher standards such as adding ensuites.
"By providing that extra layer of luxury has certainly led to a huge demand for our properties when the students returned."
He continued: "We own a portfolio of around 200 properties worth around £40m and we've found that there's also a massive interest from investors in London to acquire properties not only in Manchester city centre, but they are also looking across Greater Manchester for HMP opportunities as they provide higher yields compared to single-let properties.
"The region as we know has a huge student population for this type of let, but we are also seeing an appetite from professionals who feel they are being priced out of the city centre and want affordable housing which makes HMOs a good investment.
"Social housing is also on the rise due to higher rents in the private housing market.
"Overall, we are excited about the future of the region's property market, and we are in the process of launching a HMO JV property fund in the summer to invest in 500 to 1,000 properties in the North West.
"These properties will be converted and refurbished to high quality student HMOs which in turn will be let out by Mistoria estate agents."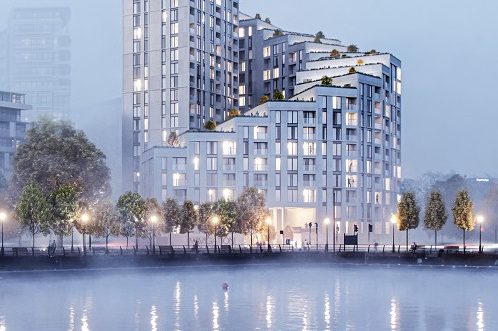 James Strong, senior surveyor at Colliers said demand for residential properties has been at its highest.
Colliers has recently brought to Wavelength to the market. The 1.2 acre residential development opportunity is on behalf of DeTrafford and located in Salford Quays, Greater Manchester. It will act as the first phase of the Future Carrington regeneration scheme, where HIMOR is working with Trafford Council to transform the former Shell site with new homes, green spaces, social infrastructure, employment space and transport links.
He said: "The demand especially for residential has gone through the roof and as we push forward, there's not enough in the pipeline to satisfy the people who want to buy," he said.
"There were certainly factors that drove that appetite for residential during the pandemic, but the demand has remained strong even in the last few months and not only here in the North West but across the UK.
"If we look at Greater Manchester, there's a huge proportion of people who want to live here, and that's being driven by people who work here, there are a lot of jobs being created in the Manchester market at the minute and it makes the region an attractive place to live."
Ed Britton, Planning and Development Consultant at Deloitte, pointed out the impact the pandemic had on the hospitality and leisure sector.
"Some sectors were hit more than others. The hospitality and leisure sector has had a tough time, so it is pleasing to see announcements of new operators in Manchester including a new food and drinks operator at St Michael's, Green King has bought The Albert Square Chop House and a new Malmaison hotel is taking shape. That's great to see and that's when people come back to the city. It also shows investors are positive about the market."
One area that continues to outpace both the office and retail sectors is the industrials market.
Industrial developer Chancerygate has grown its asset management portfolio and development pipeline significantly in the North West in the past 12 months and has up to 3m sq ft of industrial space under construction or ready for development.
Mike Walker, Development Director at Chancerygate, said activity in the UK industrial and logistics market was being driven by the online retail boom and improved technology for delivery.
"The growth in online within the SME market combined with Brexit and the pandemic has accelerated the growth of the industrial property market creating pent up demand from investors and occupiers.," he said.
He noted that across the North West, the industrials sector has seen a particular increase in demand for smaller units from manufacturers and online businesses created during the pandemic.
"They are requiring bright, clean, modern premises to meet production, employee and customer requirements," he said.
"There's been a fundamental change in the way people do business. Thirty years ago the entrepreneur started in the bedroom and then bought and opened a shop, now the entrepreneur starts in the bedroom and then gets a shed, and that is a shift in the way people are doing business.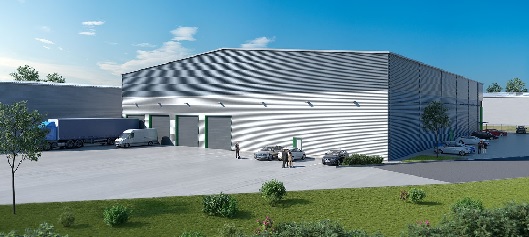 "What this has meant is that we are in a sector that everyone wants to invest in which has meant that the value of land has gone off the scale and we are having to pay more for land.
"The occupational demand is still there, and rents are certainly moving, but there's increasing pressures from the Ukraine war, Brexit and the cost-of-living crisis that could have an impact and dampen demand but we're not seeing that at the moment."
Paul Westhead, development director at AG Project + Building Consultancy, which works with clients in the public and private sectors on project development and consultancy and commercial building surveying, said their business had grown 33% through Covid.
"We have a large number of schemes working for housing associations in Cheshire, Lancashire and Greater Manchester, and while those schemes wobbled during the first lockdown, contractors decided that they have to push on and deliver," he said.
"I joined the team last year and come back from a housing development and regeneration background, so I'm bringing in pre-development work combined with the place making elements of it too.
"We act for a couple of funds that do HMOs and we are looking at how they're delivering that product post-Covid, how they're using that space around social housing and delivering not only a single tenure, but mixed tenure schemes that deliver a whole variety of benefits, values and culture.
"Weighing that up with a socio-economic mix is how post-Covid development needs to take place. It is not all about planning new housing, it's making what exists work better and making sure they are fit for purpose.
"There's a huge opportunity from Covid, it has accelerated how people can live better."
Stuart Carswell, director of Pareto Financial Planning, said: "As a country we like bricks and assets, and I do not think we will get away from that.
"However, the price of energy is rising with a second cap increase in October, inflation is at 7% and expected to rise, interest rates continue to go up and together this will have an impact across both residential and commercial going forward.
"We feel there will be a slowdown in prices in 2023 because something has got to give."
He added: "House prices have gone up 30% to 40% in parts of Manchester, and that is having an impact on other parts of Greater Manchester which are now seeing demand for homes because some people are being priced out from the city centre and the suburbs.
"People are looking further away from the city centre and are still able to get some great deals in places like Middleton where a young professional can afford to buy a house at a reasonable price, and places like Middleton are now seen as a good place to invest especially with the arrival of the tram network.
"The employment market will also have an impact on house prices and demand whether that is in Manchester city centre or other parts of the region.
"Most organisation we are speaking to are trying to recruit, there is a war on talent, but when we do see a migration of people coming to the region for jobs, we can expect to see a demand for homes across the region."
Ed Britton pointed to the importance of partnerships between developers and the public sector to develop towns and cities.
"The big city centre schemes have soldiered on as there were so much commitment behind those schemes and the developers were fully dedicated to them.
"That has pushed through, and the city centre has continued to boom.
"I do think what has happened is that Covid has resulted in people taking stock. If the city centre is becoming overheated, what innovative approaches can they then take to building partnerships and looking elsewhere, and that is starting to come out in terms of the interest in GM.
"The likes of Bruntwood, Muse and Peel have been looking further afield at GM towns and making serious commitment to those areas but often through joint ventures in places like Bury and Stretford.
"Those JVs are really crucial to the future investment and delivery in those towns."
It has also been a busy year for Thomas Pearson, Partner and Joint Head of Department for Real Estate Commercial at law firm JMW.
The firm's residential team averages around 450-500 transactions a month, a figure that has been sustained even after the Stamp Duty holiday which had fuelled a mini boom in the property market.
"It is worth remembering that the property sector was flying pre-pandemic," he said.
"We had the highest number of cranes in Europe, the demand has been here for years, and it could not suddenly stop. Everyone found a way to keep going and working through logistical issues to get schemes off the ground."
He added: "The North West has traditionally been and continues to be a market where investors get more for their money compared to properties down South.
"People who already have a portfolio or a few properties have benefitted from a capital increase, and with good rates to borrow at they have been able to draw more equity out of their portfolio and add onto it.
"People equally have seen opportunities to buy properties either in a decent state that they can let out straight away or taking something and converting it to create HMOs, and that's become popular because it's seen as a semi alternative to a pension and it's creating more opportunities for investors."