Distillery in talks with investors after adding three new lines to its vodka range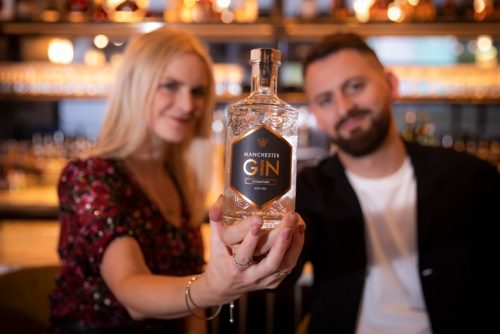 A Manchester spirits distillery is in talks with several investors over expansion plans, having extended its drinks range.
The Spirit of Manchester Distillery expanded its product portfolio with the launch of three new lines across its Manchester Spirit Grain Vodka range following the installation of new plant last year.
Its £1m distillery can produce a million bottles a year of its award-winning spirits, which include One-Eyed Rebel Spiced Rum, Forty-Five Vermouth and Manchester Gin, one of the most awarded gins in the UK.
Its growth strategy saw it adopt a new rot-vap distillation method last year – also known as cold distillation under vacuum – allowing it to naturally diversify and expand its portfolio of spirits.
The new installation has enabled the distillery to add three new lines to its Manchester Spirit Grain Vodka range – Coffee, Tonka and Grapefruit – which have been in development since 2021 and will now launch to market, in addition to two new exclusive flavours yet to be announced.
Research has revealed that the value of flavoured vodka sales in the first quarter of 2022 increased 33% on the same period in 2019, stealing 1.1 percentage points of share of the total vodka market.
Seb Heeley-Wiggins, co-founder at The Spirit of Manchester Distillery, said: "The vodka category is extremely popular at the moment, something that is reflected both in market data, and also from our own inhouse customer research where we have seen a definite increase in interest for our range.
"This has led us to develop our new vodka flavours, and we are looking forward to launching these later this month."
He added: "Our company has been going from strength to strength and we are extremely proud to have an increasingly diverse spirit portfolio, which now includes gins, vodka, rums and vermouth.
"We are excited to now begin talks with a number of investors as we look to build on our successful business position over the months ahead."
Earlier this year the company announced a 200% increase in export sales for 2022, having signed new partnership deals in South America and across Northern Europe.