Regional REIT completes three acquisitions in deals totalling £48m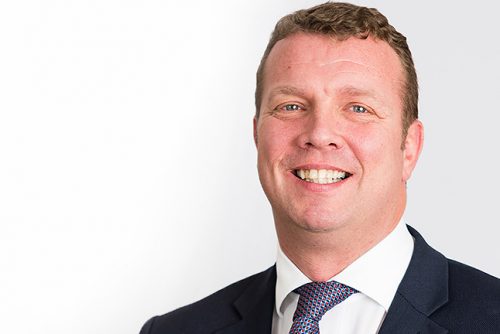 Regional REIT, the property firm which has offices in Old Trafford overseeing properties throughout the North West, has completed three separate office investments in Derby, Milton Keynes and Crawley for a total sum of £48.2m.
The acquisitions are £19.8m, £15.9m, and £12.5m, respectively, reflecting net initial yields of 8.6%, 8.9% and 8.4%, with an overall blended net initial yield of 8.7%.
Since March 31, 2022, the group has also disposed of a number of smaller vacant and non-core assets, for £35.1m, at a net initial yield of 6.6%, and broadly in line with their December 31, 2021, book value, taking the overall disposals this year to £68.6m.
Orbis 1-3, Derby, totalling 122,153 sq ft, are situated on a 7.54 acre site on the prime Pride Park business park. The offices (EPC B) are currently 100% let to the DHU Healthcare CIC, which provides partner services to the NHS, Firstsource Solutions UK, and Tentamus Pharma (UK), a specialist pharmaceutical company, with a contracted rent of £1.8m per annum (£14.93 psf).
Linford Wood Business, Milton Keynes, totalling 115,315 sq ft, is set in 8.4 acres, in close proximity to Central Milton Keynes, with extensive parking. Milton Keynes is in the 'UK Growth Corridor' between Oxford and Cambridge, the Government's vision for maximising population growth, business expansion and economic output. It comprises one single-let and four multi-let office buildings, all of which are rated EPC C, and are let to a range of high quality tenants, including Kantar Consulting and IM Serve Europe, producing an income of £1.5m pa (£14.53 psf).
Origin 1 (EPC B) & 2 (EPC C), Crawley, totalling 45,855 sq ft, comprises two office buildings, which are situated on a 1.9 acre corner site on Crawley High Street. The three- and four-storey offices being fully let generate in aggregate a rent of £1.1m pa (£24.34 psf) from high quality tenants.
In line with its strategy, the company has been disposing of non-core and vacant assets, as well as assets that are at the end of their business plans, and promptly recycling capital into higher yielding properties with asset management opportunities for long term shareholder value.
Stephen Inglis, CEO of London & Scottish Property Investment Management, the asset manager of Regional REIT, said the acquisitions are in regions that have been identified as future growth areas. He added: "We believe all three acquisitions have considerable potential to drive further value for our shareholders through our active asset management approach and we look forward to providing shareholders with further progress on our ongoing programme of capital recycling in due course."