Property fund announces £28m of deals in first quarter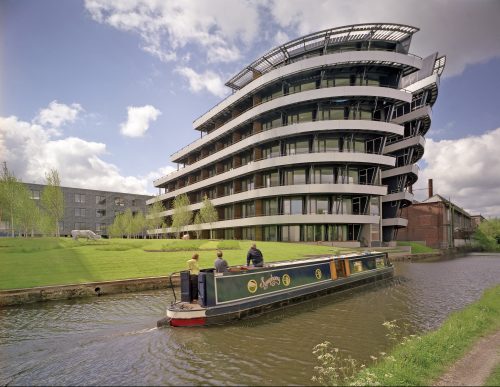 Deals of more than £28m, during the first quarter of 2022, have been announced by Manchester's The Urban Splash Residential Fund, which was founded in 2018.
It follows a series of acquisitions in sustainable neighbourhoods across the country, as part of the fund's plans to develop a £3bn portfolio over 10 years.
The 81 newly-acquired homes, comprising 40 houses and 41 apartments, are located in Cambridge, Altrincham and Manchester city centre.
The acquisition in Manchester is at the New Islington neighbourhood – somewhere that has become popular with renters looking for city centre houses.
The New Islington deal follows previous acquisitions by the fund at the waterfront community, all of which were let within six weeks of completion.
All homes acquired are fully electric with strong energy efficiency credentials – testament to the fund's commitment to building a sustainable investment portfolio.
The fund also completed the acquisition of a portfolio of apartments from a major national landlord in Altrincham. The canal-side scheme was designed by internationally acclaimed architects Foster + Partners and developed by Urban Splash.
The deals come just months after the fund's latest annual results, reporting a 48% increase in turnover as well as strong occupancy levels of 98% for the year to March 2021.
Citing its resilient income stream, the company also recorded like-for-like rental growth over the past three years and an increase in revaluation reserves. Fund manager, Akeel Malik, said: "We are on an ambitious growth trajectory as we strive to expand our portfolio to £3bn valuation within the next 10 years.
"We are leveraging existing relationships to quickly scale up, bringing more fantastic architecture and well designed homes into our portfolio as we look to deploy our £150m of existing investor equity commitments.
"Coupled with consistently high occupancy levels and growing rental demand, our portfolio is well positioned and we are immensely proud of what we have achieved in the past three years, especially given the challenging macro-economic and social circumstances brought about by the pandemic."
He added: "We will continue to build momentum by securing the future pipeline through Urban Splash Group companies, joint ventures, and other third party partners, sourcing new acquisitions and, above all, managing our investments to deliver consistent returns for our investors."