Redx Pharma boosts interim revenues and cuts losses with strong performance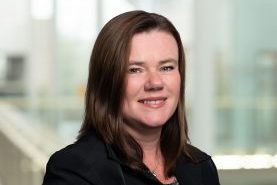 Interim results for Redx Pharma, the Macclesfield-based drugs discovery company focused on the treatment of cancer and fibrotic disease, show strong improvements for revenues and pre-tax losses.
The business also completed a £34.3m post-reporting period fundraise.
Figures for the six months to March 31, revealed sales of £8.353m, compared with £2.101m the previous year, while the 2021 pre-tax loss of £12.660m was reduced to £9.682m this time round.
The cash balance at March 31,was £31.6m , compared with £39.9m the previous year.
During the half year period the company said it made significant clinical progress on lead oncology asset, RXC004, an oral, potent, selective, small molecule Porcupine inhibitor.
It also presented encouraging Phase 1 safety data for RXC007, an oral selective Rho Associated Protein Kinase 2 inhibitor with potential for development in multiple fibrotic conditions:
And on March 30, Redx nominated RXC008, a Gastrointestinal targeted Rho Associated Coiled-Coil Containing Protein Kinase inhibitor, as the company's next clinical development candidate for the treatment of fibrostenotic Crohn's disease.
The company also progressed the discovery portfolio with the announcement on January 27, 2022, of the company's Discoidin Domain Receptor (DDR) inhibitor fibrosis programme.
It entered a strategic partnership with Caris Life Sciences in December 2021, to accelerate Phase 2 study recruitment in the US for the RXC004 PORCUPINE clinical trial, and, post-period, in April 2022, expanded its collaboration with the Garvan Institute of Medical Research to investigate novel therapeutic targets in cancer-associated fibrosis.
Redx said it significantly progressed its partnered programmes with AstraZeneca and Jazz Pharmaceuticals, resulting in milestones totalling $19m during the period.
Post period, on June 15, Redx announced a milestone of $5m from Jazz Pharmaceuticals triggered by the US Food and Drug Administration (FDA) clearance of the IND for pan-RAF inhibitor programme, JZP815, which will represent the fifth clinical programme from Redx's discovery engine to enter the clinic.
During the six month period the company further strengthened its board of and management team with the appointments of Dr Jane Griffiths as chair from December 1, 2021, and Dr Rob Scott as non-executive director on January 27, 2022. It established a science committee of the board on March 8, 2022, to oversee Redx's progress in achieving its scientific and clinical goals and it appointed Claire Solk on January 17, 2022, to the newly-created position of general counsel.
Redx chief executive, Lisa Anson, said: "We have made strong progress across all aspects of our pipeline.
"Importantly, we have moved our lead oncology asset, RXC004, into Phase 2 clinical studies; reported encouraging Phase 1 clinical results for our lead fibrosis asset, RXC007; and nominated our next development candidate, RXC008.
"We expect RXC008, a GI targeted ROCK inhibitor with the potential to be a first-in-class treatment for fibrostenotic Crohn's disease, to be ready to enter the clinic by the end of 2023.
"Together with the recent acceptance of the IND submission for the pan-RAF inhibitor, JZP815, by our partner, Jazz Pharmaceuticals, Redx has demonstrated strong progress across all aspects of our pipeline – a testament to the world class abilities of our drug discovery team."
She added: "In addition to our strong pipeline progress, we were particularly pleased, post-period, to have completed a £34.3m (gross) placing of our shares. These proceeds will fund our development plans through the end of 2023. We were delighted to receive strong support from all our existing investors as well as welcoming a new specialist healthcare investor, Invus."