North West business briefs: Stagecoach; FIG; Uncle Joe's Mintballs; Bibby Line Group; RLWC2021
Planned strike action by Merseyside bus staff employed by Stagecoach scheduled for this Thursday (June 30), has been suspended after workers received a revised pay offer.
The dispute involves 370 members of Unite employed as bus drivers and engineers at the company's Gilmoss depot.
Unite is now in the process balloting its members on the offer.
Unite regional officer, Dave Roberts, said: "Following lengthy negotiations Stagecoach came forward with a revised offer, which Unite's members are now being balloted on."
If the offer is rejected by members a second strike, scheduled for Monday, July 4, will go ahead as planned.
Unite said drivers are looking for a fair deal that would raise the current pay rate of £12.69 an hour.
::
Directors at creative marketing and B2B PR agency, FIG, have decided to close after 26 years in business. The Glossop-based agency said it will seek to find its 16-strong workforce new jobs.
The agency said the current economic climate and the ongoing impact of COVID-19 have led to the decision to cease trading.
Founder and managing director, Helen Duncan, said: "It is with much sadness that, after 26 years, FIG will close its doors on 30 June. The last couple of years have been a real rollercoaster – as they have been for everyone.
"We weathered the COVID-storm profitably, but 2022 has offered no respite.
"Despite our very best efforts, the business has struggled over the last few months. My loyal and talented team has been incredible throughout, and I will continue to help them to find rewarding roles in the future."
::
Premium British confectionery brand Uncle Joe's Mint Balls has continued its post-Brexit expansion into international markets by securing its first order from New Zealand in more than 10 years.
The move comes in the wake of the free trade agreement between the UK and New Zealand, which was agreed in February, and which is due to come into effect in the coming months. The agreement will remove all tariffs on trade in goods between the two countries, subject to 'rules of origin' which determine where goods are deemed to come from.
The order, for tins of traditional, Wildberry Gin, Dark Rum, Apple Cider and Sugar Free Uncle Joe's Mint Balls, is from Auckland-based Piccadilly Fine Foods, a tailored food and beverage importer focused on premium artisan international food brands and beverages. The Uncle Joe's brand will appear in the Piccadilly Fine Foods catalogue, targeting retailers across New Zealand.
The order follows renewed post-Brexit interest from international markets, with Uncle Joe's also receiving new orders from Australia, the US and Denmark over the past few months.
John Winnard and Ant Winnard, joint managing directors at Wigan-based Uncle Joe's, said that Brexit and the end of COVID restrictions had created an increase in demand for their products. They said: "This deal means that Uncle Joe's Mint Balls will become much more widely available in a country where we know from the letters and emails we receive, that there is a large demand amongst New Zealanders and expats."
::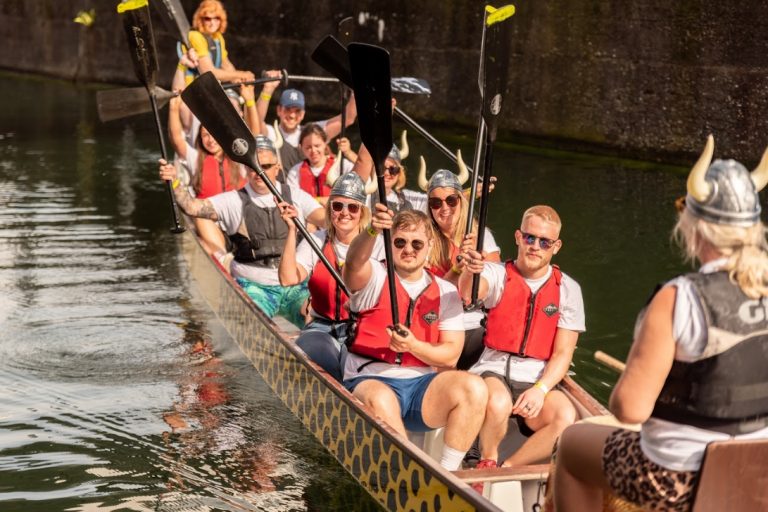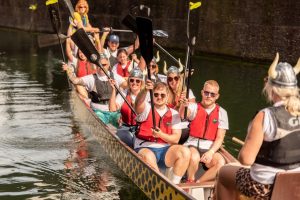 Last week, more than 70 colleagues from across Bibby Line Group took part in a charity dragon boat regatta in Liverpool docks, raising around £17,000 for charity.
Seven teams made up of employees from Bibby Financial Services, Bibby Marine, Garic, BLG Head Office, along with two members of the Bibby family raised money for 23 separate charities. The charities receiving money include KIND LIVERPOOL, The Hive, Wirral Youth Zone, the British Red Cross, Macmillan Cancer Support, Bolton Hospice, Place2Be and the Let's Play Project.
The event was organised by the company as part of its Giving Something Programme, that supports colleagues to make a difference in their communities and for charity. The total amount is made up of the £10,000 raised by colleagues, plus £7,000 made available through the company match-funding scheme.
Jonathan Lewis, BLG Group managing director said: "I'm immensely proud of what our colleagues have achieved. Teams from all our businesses and head office came together to fundraise, compete and spur each other on, with the result an amazing amount of money raised for charity.
"This is just the latest in a series of fundraising events to support our communities, as well as giving our colleagues the opportunity to build relationships across the group in the future. My sincere thanks go to everyone who took part, everyone who sponsored them, and the GSB team for making it happen."
::
The Rugby League World Cup 2021 (RLWC2021) has announced CoinEx as its official cryptocurrency trading platform partner.
Founded in 2017, CoinEx is a professional global cryptocurrency exchange. Dedicated to 'Making Crypto Trading Easier', CoinEx provides a secure, stable and efficient service for its three million global users.
It's a first for the World Cup to be in a position to follow other sports in having a cryptocurrency company as a partner and follows the recent announcement of Vodafone as the tournament's official technology partner.
Jon Dutton, RLWC2021's chief executive, said: "Crypto companies have recently established themselves in the sports sponsorship market and I am pleased that we have been able to introduce this innovative sector to the Rugby League World Cup. CoinEx is a global company, and their trading platform has a focus on being secure, stable, professional and compliant which aligns with RLWC2021's value of authenticity."
The RLWC2021 is set to take place from October 15, to November 19, 2022, and will be the first time the RLWC encompasses the men's, women's and wheelchair competitions within one tournament. The finals take place at Manchester United's Old Trafford stadium.