Supply chain disruption hampers availability of cars says Lookers, but demand continues to boom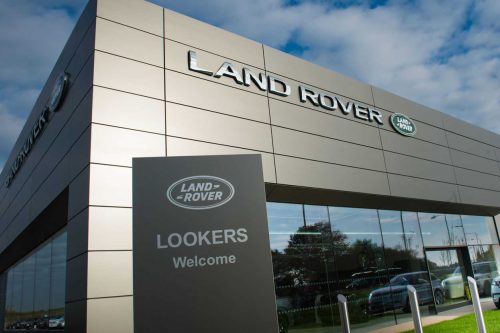 Car dealer group Lookers said it expects demand for new and used cars to continue despite uncertainties around the availability of vehicles due to supply chain disruption.
The group also said it was yet 'to fully understand' how inflationary pressures may impact both consumer demand and its operating costs when it updated the market on its performance for the first half of the year.
Lookers said trading has 'continued to be strong' and it now expects to report underlying pre-tax profits for H1 of approximately £45m compared to £50.3m for the same period last year.
In the five-month period ending 31 May 2022 the UK passenger car market declined by 8.7% while used vehicle volumes declined by 8.1%.
It said new and used car margins remained strong throughout the period and this has been driven primarily by vehicle supply shortages.
Aftersales revenues 'remained resilient showing good growth throughout the Period.'
At 31 May 2022 the group had cash balances of £62.4m, that's up from last year's £3m.
In addition the Group has recently agreed a new £100m revolving credit facility which expires on 30 September 2025.
Lookers' balance sheet remains underpinned by its property portfolio net book value circa £295m.
The group anticipates that new and used vehicle supply restrictions will continue for the remainder of 2022 and beyond and the board anticipates the year will be substantially H1 weighted and that underlying profit before tax will be ahead of its previous expectations.
Mark Raban, CEO said: "Following a record year in 2021 we have maintained strong trading momentum whilst continuing to make progress with our key strategic initiatives.
"I would like to thank all my Lookers colleagues, our customers and our brand partners for their patience and understanding during these uncertain trading conditions.
"There is no doubt that challenges lie ahead but with continued operational optimisation Lookers is extremely well positioned to continue to maximise its multiple growth opportunities."