Music festival's return expected to generate almost £500k for city economy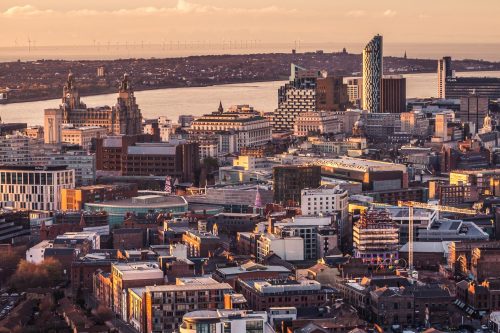 The return of the Liverpool International Music Festival (LIMF) next month is expected to generate nearly £500,000 for the city's economy.
Taking place from Friday, July 29 to Sunday July 31, this year's LIMF will see a city centre takeover of around 25 venues and outdoor locations. The move has been prompted in a bid to re-energise and support the city's music sector which was severely impacted by the COVID-19 pandemic.
After 13 years operating in Liverpool, the cultural importance of this series of music events has grown year on year and continues to shine a spotlight on Liverpool. For the 2022 event, more than 12,000 people are expected to attend.
The economic and social impact for this will be key in the continued recovery for the night time industry. In addition to the amount spent on each event ticket, each ticket, it is calculated that each person will bring in £35 revenue during their time in the city, injecting an estimated total of around £420,000 into the local economy.
This influx of revenue will feed into the city's hotels, bars, restaurants, taxi firms and many other businesses operating in and around the night time economy, many of which have been hit hardest during the pandemic.
Renowned for showcasing the best international and national household names alongside emerging talent at an accessible, low-ticket price, this year's LIMF line-up features British reggae and pop band legends UB40, featuring Ali Campbell, iconic American hip hop trio De La Soul, critically acclaimed rapper Kojey Radical and the singer behind the unmistakable M People vocals, Heather Small. Individual shows are already starting to sell out, with gigs headlined by Liverpool's The Zutons and all-female DJ Collective Girls Don't Sync at full capacity.
Director of Culture Liverpool, Claire McColgan, said: "Liverpool knows all too well the transformational power of culture and the vital role events plays both in terms of a financial boost and that priceless feel good factor for residents and visitors.
"After a turbulent couple of years for the music industry we made the decision to relocate LIMF from its home in a South Liverpool park to the city centre – where we could drive footfall to multiple venues, large and small, and bring them some much needed investment.
"LIMF is one of the most popular events in our calendar, and knowing it is expected to generate nearly half a million pounds for the city is a real testament to the strength of the programming. LIMF's ethos is all about music lovers from all over the UK coming to the city to experience exceptional live music from household names and up-and-coming talent at an accessible price – and this year is no exception."
She added: "This is a city which loves to party, so I wouldn't be surprised if we exceed the estimated figure as festival-goers make the most of all the shops, bars, restaurants and clubs on offer here."
Donna Howitt, place strategy director at retail centre Liverpool One, said: "We are looking forward to the return of LIMF. We see a lift in visitor numbers when major music events take place at the ACC, which provides a significant boost for the city centre economy. LIMF taking over several venues across the city will benefit Liverpool One and the wider city centre.
"We are commemorating the return of LIMF by hosting special performances at the pianos as part of the 'Tickle the Ivories' piano busking festival this summer and look forward to hosting some of our much loved buskers."
David Brewitt, chief executive at Hope Street Hotel, said: "We always love to host artists and audiences with our fantastic Liverpool welcome. LIMF builds on the city's outstanding music heritage and is an important part of the broad cultural offer that is so important for Liverpool's tourism economy."