North West business briefs: Rossendale Council; ITS Technology Group; Rail Corridor Strategy; Envair; Sales Geek; CMAC Group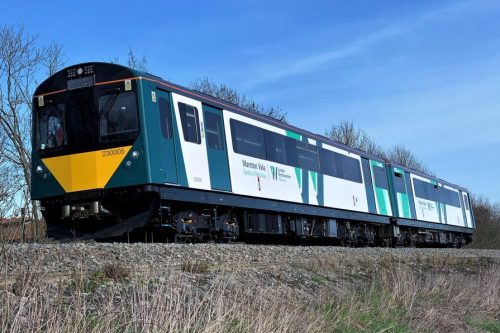 Residents of Bury and Rossendale have sent a resounding show of support to a new rail link that could offer journey times as low as 44 minutes from the Valley into central Manchester.
Eighty-six per cent of those who completed the Rossendale Council survey about the Rawtenstall to Manchester travel corridor were supportive of the potential new link that is predicted to reduce car journeys on the M66/A56 by up to three million. The council, which secured £50,000 funding from Restoring Your Railway and £100,000 from Lancashire County Council to appoint Systra to produce the Strategic Outline Business Case (SOBC), said the response to the survey was the biggest it had ever received.
The original Rawtenstall, Ramsbottom to Bury line closed to passengers in 1972 and to freight in 1980 – one of the last lines in the country to close in the Beeching cuts. Since then, the population and demand for travel has changed considerably with 55% of Rossendale working age residents leaving the borough each day to access employment, and Rossendale the only local authority in Lancashire without a rail link.
Leading options currently include an integrated train shuttle service connecting with Metrolink trams in the Bury area, or a direct train to Manchester Victoria that also includes Heywood. The line would create stations at Rawtenstall, Ewood Bridge – park and ride for Haslingden – Stubbins, Ramsbottom and Bury. Almost a third of those responding to the survey believed their rail use would increase in the next 12 months due to new leisure, education and employment demand.
Council leader, Alyson Barnes, said: "I have always championed the Rossendale rail link. It is vital to our continued sustainable growth which is why I have been so keen for Rossendale Council to drive this forward over a number of years – hopefully we are now seeing the fruits of this strategy.
"The massive response and support shown in this survey justifies why it is so important to the future of the borough as residents need a reliable connection to access leisure, education and employment. We are the only borough in Lancashire without a rail link and we cannot afford to miss out any longer."
::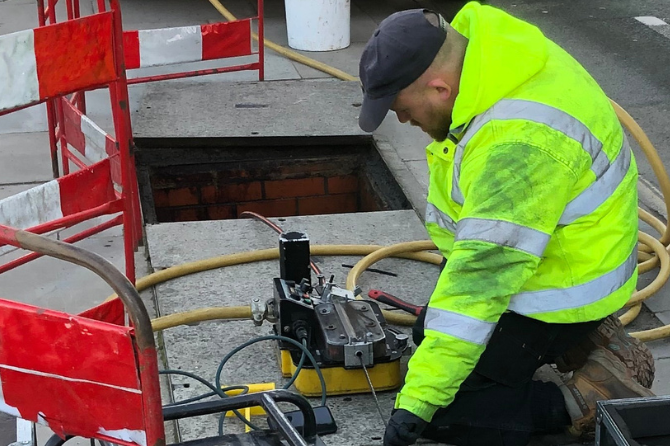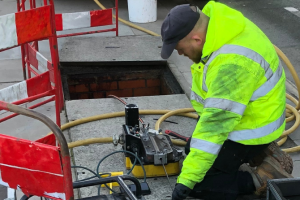 Full fibre operator, ITS Technology Group, is now offering more than 3,500 Burnley businesses the opportunity to connect to Gigabit-capable business broadband in just five days, thanks to a hit team of Faster Britain engineers now in the area.
The Faster Britain network has already made a significant impact on other areas across the country, including Blackburn, Accrington and Chorley, as well as the wider North West. Faster Britain's team of engineers is already on the ground and ready to bring Burnley businesses up to speed, offering a huge connectivity boost to manufacturing, retail, creative and other sectors in the area.
With the number of jobs in Burnley offering remote working increasing by 391% – the second highest boost in flexible working opportunities across surveyed UK areas – Faster Britain's Gigabit-capable network is already playing a crucial role in improving the town's business opportunities.
The network already reaches key business areas across the town, including Network 65, Empire, Phoenix Works and Heasandford business parks, as well as Billington Road and Farrington industrial estates.
Andrew Dean, Burnley BID project manager, said: "The Faster Britain programme from ITS is a fantastic opportunity for the town and its many thriving businesses. Our aspirations here at the BID are to promote all areas of Burnley, and the addition of a faster network will make a huge difference to local businesses, from independent traders to large scale retail organisations alike."
::
Residents are to be given the chance to look at plans to transform a brownfield site in the centre of Rochdale that has been vacant for the past 10 years. The site, previously part of Central Retail Park between Oldham Road and Drake Street, is to be developed into a new community of rentable homes in a mixture of one to four-bedroom properties made up of 81 townhouses and 143 apartments.
Anyone can attend an event to see how the land near Rochdale railway station will be transformed and how it will serve as a catalyst for other developments. The development is part of the council's Rail Corridor Strategy that has identified mainly brownfield sites around the borough's railway stations that can be used for new housing or employment space.
The new development is still to be named but there are proposals for what it could be called and residents will be able to choose a small number of options at an event showcasing the planned designs at Fireground, the fire service museum, in Maclure Road, from 10am to 4pm on Monday, July 11.
Cllr John Blundell, the council's cabinet member for economy and regeneration, said: "This is a major step forward for Rochdale to be getting quality homes that will aspire to be net zero carbon, meeting the needs of the town to be provided with a mixture of living spaces. This will bring many benefits in terms of health as we increase the opportunity to walk or cycle to work or to access public transport to commute, Manchester being just 15 minutes away by train for example."
The almost six acres of brownfield land will be developed by Wilmott Dixon which is responsible for another development in the town, Upperbanks, and the new Rochdale Riverside retail and leisure complex. It will be creating sustainable buildings that will exceed current regulations. Residents will also benefit from lower energy bills.
::
Envair, a manufacturer of isolators, laminar flow and microbiological safety cabinets for the healthcare, biotech and pharmaceutical industries, has been awarded a place on the HealthTrust Europe framework. The framework enables healthcare providers to make informed purchasing decisions that support the delivery of exceptional healthcare.
Heywood-based Envair, part of the Envair Technology group, is the only clean air and containment specialist in the UK to have been appointed to Lot5C of the Pharmacy Automated Solutions agreement which will run for two years and speeds up the procurement process for public healthcare providers.
Healthcare providers will be able to access Envair's full product range. Its suite of products are suitable for multiple applications from Good Manufacturing Practice (GMP) compliant sterile drug dispensing or cytotoxic drug preparation in hospital pharmacies, to clean air cabinets and microbiological safety cabinets for industrial laboratories, as well as bespoke isolator projects.
Envair managing director, Gary Bagshaw, said: "The HTE framework is a valuable resource for healthcare providers, offering a gateway to the most advanced solutions on the market. We are delighted to have been selected as part of the Pharmacy Automated Solutions framework and look forward to working closely with the healthcare community to help them deliver clinical excellence."
HealthTrust Europe's Pharmacy Automated Solutions framework covers requirements for robotics and automated equipment suitable for ward use and pharmacies. This includes medication dispensing, packaging, labelling, storage, retrieval of medications, and helping pharmacies to streamline workflows and reduce the risk of errors.
::
Blackburn-based sales training and services provider Sales Geek has opened its first office in Scotland.
Operating from offices in Bishopton, Sales Geek Glasgow will be headed by experienced sales director, Peter Barclay, who brings with him senior sales experience from a career stretching back to 1992.
Having generated multimillion-pound increases in sales for companies across the UK, including Marshalls and ATG Access, Barclay's previous position as group sales director for textile company The Beal Group saw his return to Scotland in 2017. Remaining as a non-exec for Beal Group, Barclay has now launched Sales Geek Glasgow to help businesses in the city improve their sales using his own experience and Sales Geek's methodologies.
Launched in Blackburn in 2017, Sales Geek has doubled in size every year since launch. It delivers a blend of sales training services both online and face-to-face across the UK and internationally, while its Sales Geek Hub app also has users across the globe.
Peter Barclay said: "Throughout my career in sales I've proved many times that improving sales processes can lead to multimillion-pound growth for companies big and small. Sales Geek's approach chimes with my own in the best way to achieve maximum sales. It's not about swaggering in and backslapping, it's about taking a strategic approach and working in a lean way that means sales come to you rather than you pushing them onto anybody."
::
CMAC Group, the Accrington-based global, managed ground transport company, has announced a partnership with Trees4Travel, an initiative launched to achieve carbon-neutral, trackable, business travel.
The move forms part of a wider sustainability strategy for CMAC, with the firm pledging to be carbon neutral by the end of 2023, while supporting its customers in their carbon aspirations.
Through the partnership, Trees4Travel will calculate and grow the number of trees necessary to absorb the CO2 emissions produced by CMAC employees during travel, alongside facilities and events, helping to restore eco-systems, biodiversity, and support local communities through employment. CMAC customers can now also benefit from the partnership, with the firm able to facilitate tree growing projects on their behalf, neutralising emissions based on the journeys their travellers take through their managed ground transport solutions.
Each tree will also be assigned with a share of an investment into a United Nations Certified Emissions Reduction renewable energy programme, enabling an even quicker route to supporting the planet's climate positive future.
Peter Slater, CMAC Group CEO, said: "Sustainability in business travel is playing an increasing role in how organisations think about social responsibility and how they manage day-to-day operations. We are committed to adopting sustainable working policies and practices which encourage our employees to lessen their impact on the environment."