Region shines in national ranking of fastest growing private firms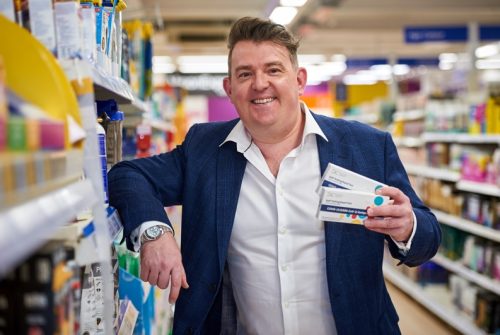 Sixteen North West companies feature in this year's Sunday Times 100 UK fastest growing private companies, the biggest concentration of firms outside London.
The regional firms are headed by Everything Genetic, a healthcare services provider, which is ranked fifth in the overall listing of 100 companies published today (July 1) online at sundaytimes.co.uk/100 and in a supplement in the print edition this Sunday.
The new annual rankings identifies and celebrates Britain's 100 leading entrepreneurial businesses, and showcases the people behind the UK's most dynamic private companies.
Cheshire-based biotech company Everything Genetic made sales of £35m last year, a staggering 218% a year increase over the past three years.
The innovative medical technology business was initially focused on identifying genetic predispositions to cancer, but since 2020 it has manufactured one million PCR tests and 10 million rapid tests, largely for people travelling overseas.
James Price, founder and chief executive, announced in March the company had struck a deal with Tesco to supply 1,400 supermarkets with lateral flow tests for sale to the general public.
Price also said that the company was going through the approval process to supply COVID testing kits to Australia, America and countries in the Middle East.
The other North West firms featured in the national listing are:
Aspire Platforms, a construction hire operator based in Leigh, which was placed 11th in the rankings, which enjoyed sales of £14m in 2021-22, with a compound annual growth rate of 167.34%.
Brandbuildr, a consumer brands retailer based in Liverpool, ranked 15th, with sales of £17.6m (135.36%).
Pets Purest, pet supplements retailer in Wilmslow, ranked 16th with sales of £6.355m (130.15%).
Online Home Shop, a homeware retailer based in Manchester, ranked 25th with sales of £23.246m (111.60%).
MTX, a builder, based in Wilmslow, ranked 39th with sales of £83.476m (85.76%).
Total Processing, a payments processor based in Manchester, ranked 44th with sales of £6.828m (74.27%).
Crest Medical, a medical supplies wholesaler based in Warrington, ranked 48th with sales of £150.751m (69.41%).
BB Catering supplies, a catering wholesaler based in Blackburn, ranked 49th with sales of £11m (66.97%).
Maniere de Voir, a fashion brand based in Manchester, ranked 50th with sales of £30.2m (66.60%).
Fruugo, a logistics services provider based in Ulverston, ranked 52nd with sales of £30.72m (66.60%).
Globus, a PPE manufacturer based in Manchester, ranked 70th with sales of £171.192m (55.17%).
Edge Worldwide Logistics, a logistics services provider based in Salford with sales of £149.677m (54.425).
Urban Bubble, a property manager based in Manchester with sales of £9.026m (52.77%).
CMSPI, a payments consultant based in Manchester with sales of £27.775m (47.54%).
Kammac, a logistics services provider based in Skelmersdale with sales of £70.500m (47.21%).
The research for the Sunday Times 100 found on average the top 100 fastest-growing companies have increased their sales by 91% a year over the past three years to a combined £4.7bn in sales.
More than 13,000 jobs have been created by the top 10o fastest growing companies in the past three years, with each business creating an average of 130 new roles. In total these companies employ 20,746 people.
Out of the 100 companies featured in the ranking only approximately a third (36) are based in London, with the rest spread throughout the country. This includes 16 in the North West, 10 in the South East, and another 10 in the Midlands.
The top 100 fastest growing companies have had a total equity investment of an astounding £587m in 142 rounds since 2010, and £201m investment in 22 rounds in 2021.
Jim Armitage, business editor of The Sunday Times said: "The Sunday Times 100 is our new-look annual celebration of the UK's entrepreneurial achievements. The founders of these exciting businesses are vital job creators and innovators. The top 100 have all performed exceptionally during the pandemic and show how some companies used the change to consumer and work habits to their advantage."
The research for the Sunday Times 100 was done in partnership with Beauhurst.