North West business briefs: R3; Everton FC; Stagecoach; Inland Sea; VEKA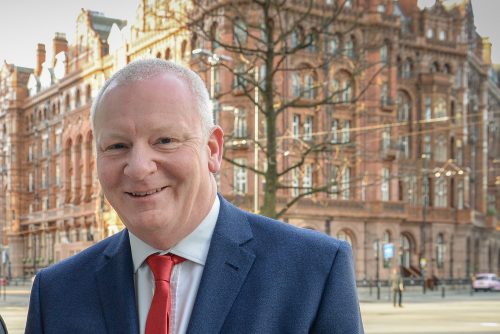 The number of outstanding invoices owed to North West firms has increased for the second month in a row according to new research from R3, the insolvency and restructuring trade body.
R3's analysis of data provided by Creditsafe reveals that the number of invoices past the payment deadline on North West companies' books increased from around 748,600 in March to 772,200 in May.
However the number of companies in the region which themselves had overdue bills – a key sign of business distress – has increased more slowly, from almost 59,000 to 59,500.
Meanwhile the number of insolvency-related activities – which includes North West companies and also creditor meetings – has declined sharply, from a peak of 815 in March to 285 in May.
R3's North West chair, Allan Cadman, who is also a partner at insolvency firm Poppleton & Appleby, said: "Rising costs and interest rates are the latest in a long line of economic shocks facing UK businesses and not surprisingly, some are delaying paying their bills as they attempt to ride out the current economic turbulence.
But having problems paying suppliers is a key indicator a business is financially distressed."
::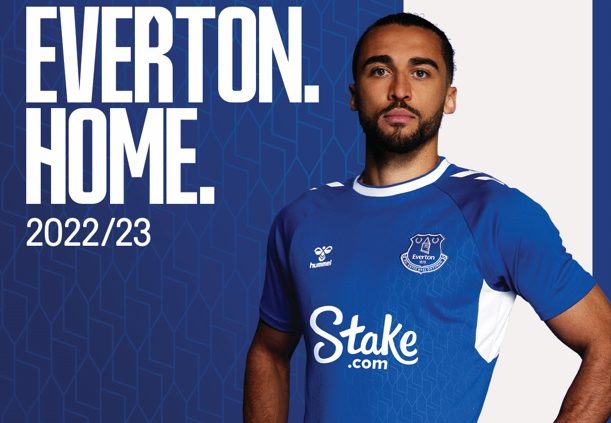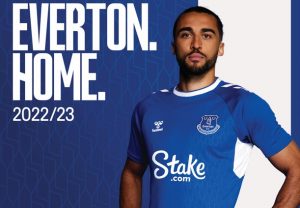 Everton has released it's new 2022/23 home kit, which it says pays homage to the central element of the club's famous crest – the iconic Prince Rupert's Tower.
The home shirt features a heat embossed tower pattern repeated across the whole jersey, contrasting against flashes of white across each side and finished with a white round neck.
All kits are produced using the same Eco 8 process as previous Everton hummel kits. Each jersey is made from eight bottles, and uses minimal water in the dyeing process, further supporting the club's continued commitment to its Everton for Change environmental campaign.
Richard Kenyon, director of communications, revenue and international growth, said: "I'm sure Evertonians everywhere will appreciate this year's home kit, which merges traditional elements of our brand with a modern styling.
"We've used our updated tower icon more extensively across the club over the last few months so it's great to see it form part of the pattern within our latest home kit."
::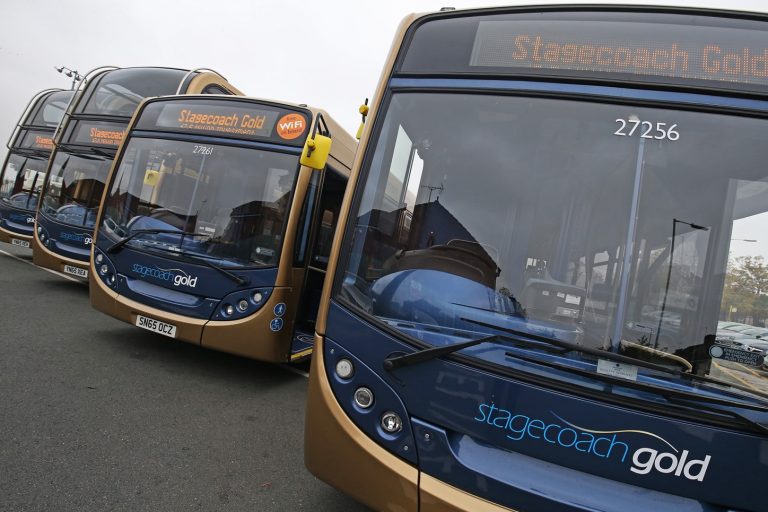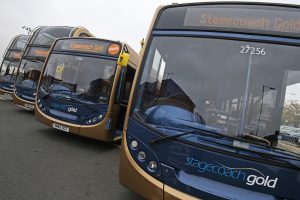 Bus strikes affecting Stagecoach Merseyside's operation are set to go ahead on Monday, July 4, as the workforce turned down the latest pay offer from bosses.
The action will involve 370 members of trade union Unite, employed as bus drivers and engineers based at Stagecoach's Gilmoss depot.
Strike action planned for Thursday, June 30, was called off to allow the workforce to be balloted on Stagecoach's latest offer. However, members overwhelmingly decided that it did not meet their expectations.
Unite general secretary, Sharon Graham, said: "Stagecoach makes money hand over fist. Our members are making it abundantly clear that they will not accept being underpaid by this wealthy company any longer.
"Stagecoach can easily afford to pay its workers a decent wage but its repeated refusal to do so is why these strikes will go ahead. Our members at Stagecoach will receive the union's complete support until this dispute is resolved."
::
Sustainable clothing brand Inland Sea, based in Macclesfield, has received a £27,000 loan from NPIF-BFS & MSIF Microfinance, managed by GC Business Finance in partnership with MSIF and part of the Northern Powerhouse Investment Fund. The investment will increase its capacity for manufacturing T-shirts out of seaweed and cotton.
Eco-enthusiast, graphic designer and surfer Adam Costello made his first T-shirt out of recycled bottles in 2017 to raise awareness of plastic pollution. What started out as a passion project has rapidly developed into the first company producing UK-made T-shirts using seacell, a yarn made of 100% biodegradable materials and seaweed.
A committed activist, with his podcast 'Things can only get Greta', Adam worked with the GC Business Finance team to expand the business's inland capacity for making sustainable clothing.
The investment will see the business expand from a primarily ecommerce platform into brick-and-mortar stores, as well as increasing its employees from three to five. With support from GC Business Finance, the business is also in a strong position to lead by example and roll out this sustainable method of fabric production externally for other brands in the UK. The deal was introduced to Inland Sea by Dave Saddington at the Cheshire & Warrington LEP.
Adam Costello said: ''Inland Sea stemmed from my awareness of environmental issues from a young age, after spending a lot of time by the seaside in Anglesey. Financial support from GC Business Finance has helped me unlock the next stage in Inland Sea's growth, by enabling us to continue importing more seacell to expand our product offerings.''
::
VEKA, alongside Safran and Velocity Composites, has launched 'Girls with Goals' to provide a collective guidance and support network to inspire the next generation of female workers.
All three businesses are part of the Lancashire Enterprise Advisor Network, which connects schools and colleges with employers to offer students a glimpse into the world of work.
Through the network, VEKA has been working alongside staff at Sir John Thursby Community College to give youngsters an idea of the opportunities that await them once school ends, while Safran and Velocity have been carrying out similar initiatives with Shuttleworth College and Blessed Trinity RC College, respectively.
Girls with Goals is a pilot scheme that aims to not only help young women make the right career choices but build confidence by unlocking their potential and developing their skills. At the launch event held at Turf Moor, Dr Michele Lawty-Jones, director of Lancashire Skills Hub, joined the leader of Burnley Council, Mick Cartledge, to welcome the girls into the programme.
Gabriela Hammond, head of HR at PVCU supplier VEKA, said: "The businesses really enjoyed welcoming the girls to our companies and showing them what incredible careers can be found within Burnley."