Leaders demand plan for growth for North's railway network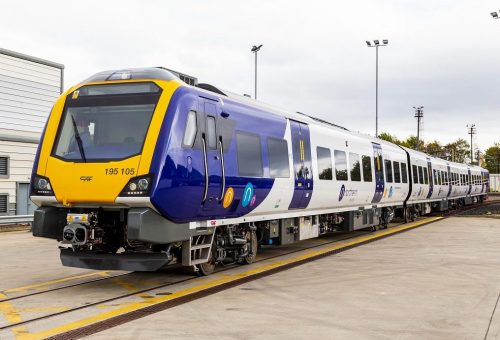 Members of Transport for the North (TfN) said they have no appetite for any funding cuts to the North's railways at their latest board meeting today – 30 June.
Delivering an update to the board from the Rail North Committee, Councillor Liam Robinson, of Liverpool City Region, said members remained very frustrated at the current state of the North's railway network.
He said they had signed up for ambitious improvements to the railways, noting rail services are currently not nearly as reliable as they should be.
"If levelling up is to mean anything it should be about expanding the rail network in the North, not going backwards," he added.
"If we don't push back on this it will be a dereliction of our duty to the 15 million people travelling around our region."
He stressed TfN is keen to be part of the solution and pointed out that rolling stock leasing companies paid out £900m worth of dividends in 2020, a year in which most businesses were losing money.
Robinson said the TfN should challenge this and look to recapture some of the cash in future so it can be invested back into rail services.
Cllr Peter Kennan, of South Yorkshire Mayoral Combined Authority, said while the TfN should resist future cuts it must not neglect trying to claw back services lost to previous cuts during the worst of the pandemic. He highlighted the scrapping of direct trains between Sheffield and Manchester Airport.
Mayor of West Yorkshire, Tracy Brabin, said: "The big question we should be asking Government, is where is the plan for growth on our networks?
"There must be a plan to get more people out of their cars and onto public transport."
She was backed by Cllr Louise Gittins, leader of Cheshire West and Chester Council, who noted that an attempt to encourage more passengers onto trains by bidding to electrify the line between Ellesmere Port and Helsby had been unsuccessful.
Gittins said earlier this week, she had seen commuters on a train at Leeds "squashed in like sardines" on a train without enough carriages, and stressed this was unacceptable for a peak time service.
Cllr Charlie Edwards, of Lancashire County Council, drew attention to the recent national rail strike, warning this was in danger of becoming a significant long-term problem for the industry.
"It's not going to elicit public confidence in the railways," he said. "As a board we should urge the companies and unions to get back around the table as quickly as possible for the sake of passengers and taxpayers."