People: Bibby Financial Services; Bridge Insurance Services; Relentless Group; Cundall; Butcher & Barlow; Total Fitness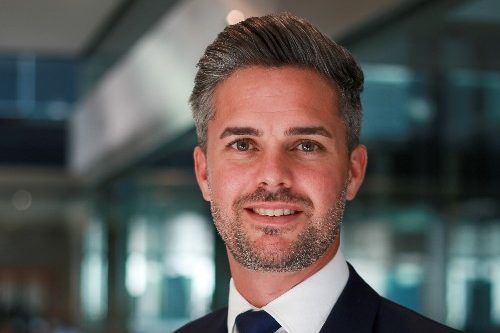 Liverpool-based invoice financier, Bibby Financial Services (BFS), has appointed Stephen Hand as UK head of sales to boost its support for SMEs across the country.
Stephen joins BFS with 20 years' experience in financial services and 13 years working in Lloyds Banking Group within commercial finance for SMEs.
He has held a variety of sales leadership positions within Lloyds, most recently as managing director, national head of invoice and asset finance sales.
Derek Ryan, UK managing director for BFS, said: "Along with the existing talent and experience in our sales team, I am confident that we will be able to significantly grow our support for UK SMEs and business intermediaries with Stephen on board."
Stephen joins BFS on October 3, 2022.
He said: "More than ever, it is vital that SMEs have the support they need to thrive and grow. BFS is a hugely innovative business with a fantastic reputation for providing future focused finance solutions for both SMEs and business advisors alike. I look forward to meeting colleagues, clients and intermediary partners over the coming months."
::
Bridge Insurance Brokers has invited Andre Backner (36) and Alex Cohen (33) to become members of the board of directors. Andre and Alex are the sons of Bridge founders Mike Backner and Gilbert Cohen and have both worked with the company for most of their careers.
Andre has moved from the London office to Manchester where he has been invited to be director and Alex invited to be the director based in the London office. Their promotions to board level will signify a new era for the business, which was founded more than 50 years ago.
The independent corporate insurance brokers was first set up in Manchester's Northern Quarter and now employs more than 100 staff across its two offices, with a range of specialisms. Andre and Alex will be harnessing the team's expertise across all sectors, with a particular focus on the growth of the construction and real estate business in the North and South.
Andre said: "Having been with Bridge for 14 years I know the inner workings of the organisation and am delighted to be invited to join the board and moving to the Manchester HQ. The city is in an ongoing period of exciting growth and we are a vital part of that growth, working with some of the most influential developers and landlords in the region."
Alex said: "The London arm of Bridge is 11 years old now and building a solid customer base that complements that of our Manchester team. Andre and I are looking forward to building on the brilliant foundations here at Bridge, introducing new ways of working that will enable us to continue to drive the UK and international broking market."
Mike Backner said: "Gilbert and I are incredibly proud of everything Bridge stands for and we both still love coming to work. That won't change, but now is the right time to invite the next generation to the board of directors.
"Andre and Alex will take the business into its next era, working alongside our CEO Roger Potts, our finance director Catherine Moss and our property director Paul Spurway. Andre and Alex will take up their positions when they receive regulatory approval from the FCA. We look forward to seeing them carry the baton."
::
Katy Leeson, the former managing director of Social Chain UK has joined Gary Neville's Relentless Group.
Leeson stepped down from Social Chain in January, after five years at the helm.
As CEO of Relentless Group's media division she will work across Salford City FC and Neville's SkyBet-sponsored YouTube channel, The Overlap.
She said: "As a team, we start with the responsibilities for the marketing and brand strategies of Salford City FC and The Overlap – which is an absolute dream come true.
"As a little girl, I grew up attending Oldham Athletic games with my dad. I got to experience first hand the magic of watching your heroes play. And the thought alone of being able to get local children as excited to do the same with Salford is enough to make me emotional."
During her time at Social Chain she oversaw the biggest growth in its history, she has also been an advocate for employee mental health, employing a full-time life coach and opt-out therapy sessions for staff.
Leeson joined Social Chain from MediaCom North where she was head of new business and marketing.
::
Multi-disciplinary engineering consultancy, Cundall, has appointed two new partners in its global leadership team. The addition of Rob Turner in Manchester and Alejandro (Alex) Saez in Singapore, brings the number of partners in the business to 44, strengthening its existing leadership team and paving the way for continued growth.
The announcement comes just two weeks after Cundall announced that Carole O'Neil would be taking over as global managing partner from July 1. Carole steps up to lead the business 15 years after she first joined, and takes over from Tomás Neeson, who has served as managing partner for eight years and will now act as chair of Cundall's partners.
The appointments coincide with the launch of a new strategy for Cundall, solidifying the global business's commitment to sustainability – Cundall has pledged that all projects will be zero carbon in design by 2030. The strategy also sets goals for the practice for the next 10 years, building on the vision set out by previous generations of partners. This includes a renewed focus on culture and ensuring that Cundall remains a people-focused practice.
Carole O'Neil said: "Successive generations of Cundall partners have built an amazing business, founded on the principle that we will act as custodians of that business for the next generation. Our ethos has always been strongly rooted in sustainability, and I look forward to the input of my new colleagues as we continue to drive this through our business."
Based in Cundall's Manchester office, Rob Turner is head of acoustics in the UK. He joined the practice in 2015 and at the time already had a decade of experience as an acoustic consultant under his belt.
Since, his passion for holistic and pragmatic engineering and low carbon construction solutions has led to his involvement in several high profile projects. These include English Cities Fund's £36m Eden office building, Manchester Metropolitan University's Science and Engineering Building and the redevelopment of Lancashire County Cricket Club's Red Rose Stand.
::
North West law firm, Butcher & Barlow, has announced the expansion of its conveyancing team with the appointment of experienced Chartered Legal Executive, Su Wilson.
With more than 35 years' experience in the conveyancing sector, Su joins Butcher & Barlow to concentrate on the delivery of residential conveyancing within the firm's Frodsham office, one of Butcher & Barlow's 10 offices.
As a local resident herself, Su is looking forward to working with local families and individuals to navigate the ever-changing housing market across Frodsham and the surrounding area.
Su said: "I am thrilled to be joining Butcher & Barlow and to be back within a traditional law firm, having worked remotely within a volume conveyancing firm.
"There are many aspects to conveyancing and a fair few hoops to jump through but that is why I love being part of the industry – knowing that my role can help ease the burden of a making such a major life decision.
"I am really looking forward to supporting local people through the process of purchasing or selling their home, whatever stage of life, or personal circumstances they find themselves in."
Lynsey Stuchfield, head of the residential property team at Butcher & Barlow, said: "Su has worked across Runcorn, Widnes and Warrington, and brings with her a great deal of local insight and expert knowledge to the team."
::
Wilmslow-based Total Fitness has made two new appointments to its newly created brand development team, which will oversee the implementation of customer-led brand strategies for the fitness brand and its 15 clubs in the North of England and Wales.
Employing a different approach to the typical fitness industry organisational structure, Total Fitness has chosen not to take the traditional route of a dedicated fitness team, instead forming a brand development team that will think differently, driving innovation through customer insight.
Having joined Total Fitness in September 2018 as head of marketing, Kerry Curtis has been appointed to head of brand development and will be leading this unique new team. Kerry will be taking a customer-centric approach to the development of brand strategy and product implementation throughout the business.
Working closely alongside Kerry, Dean Zweck has been appointed as product development manager, after joining the fitness brand in September 2019 as personal training manager. Dean will focus on the creation and implementation of health and fitness products across Total Fitness's 15 clubs.
Kerry Curtis said: "I'm excited to be heading up the newly created brand development team with customer-centricity at the heart of every decision we make."
Dean Zweck said: "Since joining Total Fitness, I've been able to see first hand exactly how our organisation works differently, ensuring our customers' needs are top priority. With this new role and the wider brand development team, we'll be able to really listen to our members across all of our clubs to build an unrivalled brand experience and create products which we know they will love."