North West business briefs: Chester BID; KAMPUS; Veterans' Green Energy Forum; Quantum Science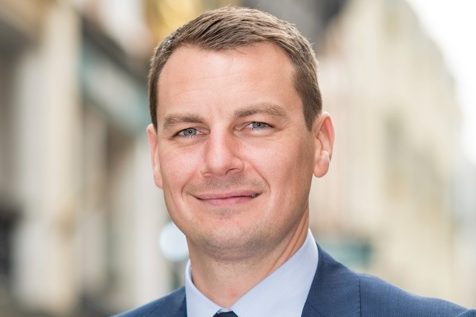 The board of Chester BID has announced a restructure of the team that runs the Business Improvement District.
Carl Critchlow, previously Chester BID manager, is to become the CEO, while Luka Morrell will take on the newly-created role of business engagement manager
The restructure has been devised due to the rapidly changing face of the city centre – with the imminent launch of the £72m Northgate scheme, the alterations in the existing high street and the revised One City Plan creating a greater need to support the city businesses on a more strategic level.
Katrina Kerr, chair, Chester BID, said: "By promoting Carl to BID CEO and Luka to business engagement manager, Chester BID is demonstrating a clear vision for how our city will move forward, taking its rightful place as one of England's most liveable and desirable cites.
"Over the past two years Carl has been key to ensuring that the city's stakeholders work together, instigating important collaborations. Now, as CEO, he will be better placed; to work on long term projects that will benefit those who run businesses in the city, collaborate with the council and residents to ensure standards are high and be able to champion good creative ideas to receive the funding they deserve."
Carl Critchlow said: "BIDs across the country face a need to constantly evolve, alongside the city centres they support – and we need in this changing world, perpetuated by COVID, to be one step ahead by future proofing our city centres. We need to take considered steps to make sure we lobby on behalf of Chester, as it deserves – on a national level.
::
Manchester's latest al fresco bar has opened at the Kampus garden neighbourhood, complete with a sun-soaked wine terrace. The Beeswing – an indie wine bar and kitchen – is serving up an exquisite wine selection alongside a wide variety of delicious pinchos and small plates, on the first floor above Nell's at Kampus.
Co-founder, Joe Maddock, said: "It's always been our dream to open an all-day eatery that has that friendly, independent feeling you get from popping into your neighbourhood local. We're beyond excited to see that come to life."
The Beeswing will be joining a raft of other like-minded independent businesses at Kampus, the neighbourhood developed by Capital&Centric and HBD, including Nell's New York Pizza and Bar, Pollen Bakery, Yum Cha Dim Sum Kitchen, Madre's Mexican Taqueria, Great North Pie Company, Cloudwater beer hall and a General Store.
Adam Higgins, at Capital&Centric, said: "The Beeswing have got a great spot with their terrace overlooking the Kampus garden and it's got a really relaxed vibe.
"It's the perfect hangout for sharing a bottle over lunch in the sunshine or grabbing a post-work bite to eat with mates, rolling into the evening when candles are lit and the lights go down."
::
Leading names from the offshore wind and defence sectors are coming together to launch a brand-new forum which will help create job opportunities for Armed Services veterans across the industry and become the go-to portal for ex-military personnel.
The inaugural Veterans' Green Energy Forum will take place at Liverpool John Moores University (LJMU) on Thursday, September 15, 2022. The purpose of the forum is to explore the challenges facing veterans who want to enter the industry, and develop strategies to make the sector more accessible.
The forum has been launched by communications agency Artemis Media Profile in conjunction with Complete Training Solutions, LJMU, the Ministry of Defence, RenewableUK, Cammell Laird, The Standing Tall Foundation and Veterans UK.
Commodore Phil Waterhouse, Naval Commander Northern England, will speak at the event and will be joined by David McGinley, CEO Cammell Laird Shiprepairers and Shipbuilders, Atlantic and Peninsula Marine Services, Daniel McGrail, CEO RenewableUK, the Mayor of Liverpool, Roy Gladden, Helen Thomas, RWE and Mark Knowles, head of Energy and Industry, Liverpool City Region Combined Authority.
Commodore Waterhouse said: "Armed Forces leavers are key to the future success of the offshore wind industry. Their skills, abilities and personal traits have been identified as ideal to meet the needs of the offshore wind sector. However, many veterans report that they face barriers when trying to access jobs within the industry. The Veterans' Green Energy Forum will bring some of the leading figures of the offshore wind sector, who together, can work to break down these barriers and create a smooth transition into the industry for our veterans."
::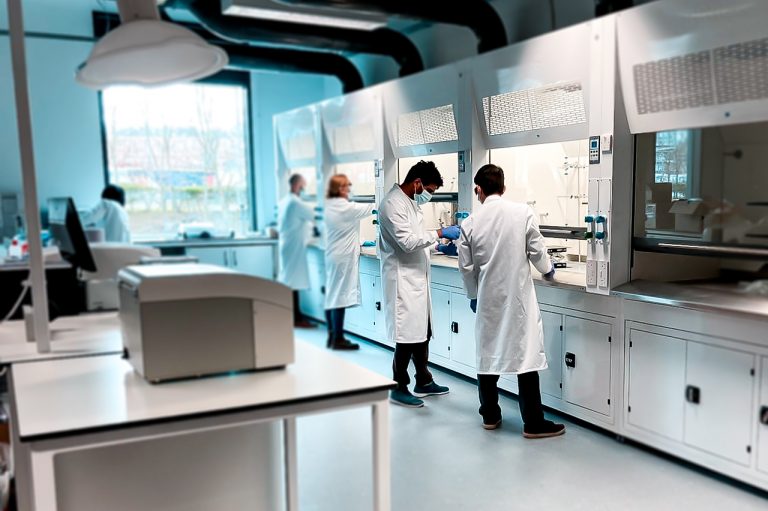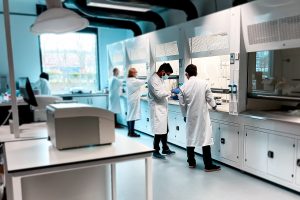 Quantum Science (QS), the British quantum dot (QD) developer, has signed a distribution agreement with Nishimura Chemitech Co, (NYS), the foremost Japanese semiconductor, chemicals, and equipment materials distributor.
QS, which is based at Sci-Tech Daresbury, has licensed NYS to use, market, and sell its world leading INFIQ infrared quantum dots to customers in Japan. The agreement has huge implications for the consumer electronics, automotive, and industrial machine vision sectors, said QS.
INFIQ QDs are used in image sensors to increase accuracy and depth and long range sensing of sensors into the infrared range at unparalleled cost advantages, with the product resulting in costs ranging from 10 to 1,000 times lower than current infrared sensing technologies. QS says the technology will redefine the current $32bn image sensor markets and open significant new opportunities and new applications for QD sensors in consumer electronics, self-driving vehicles, security and surveillance, and smart manufacturing, and improve quality of life for the planet in the future.
Dr Hao Pang, CEO of Quantum Science, said: "This is a significant commercial milestone for QS. This collaboration reflects the strong market demand for our world beating INFIQ QD technologies. It gives our Japanese partners, the world's leading semiconductor businesses, access to QS's state-of-the-art products and technologies. This will accelerate the adoption of INFIQ QD technology in everyday life, such as in smartphones, cars, and in industrial automation products."
Mr Masayuki Nishimura, representative director and deputy president of NYS, said: "We are very pleased to have reached a final distribution agreement with QS. I believe that we can change the world by distributing the unique technology of INFIQ QD in Japan, as it is the world's largest sensing market."