AO World to raise £40m via share placing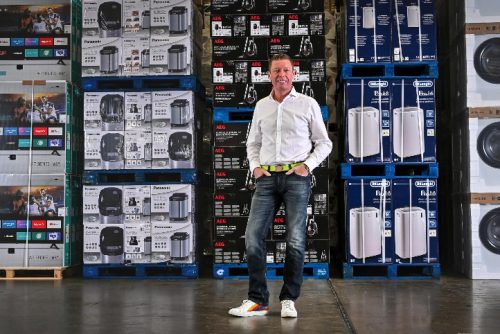 AO World is raising £40m through a share placing to strengthen its balance sheet and increase liquidity to 'historic levels' just days after the group's share crashed as fears grew over its future.
The white goods retailer said the proceeds from the placing will provide the company the flexibility to capitalise on market opportunities in the UK.
The Bolton-headquartered online electrical retailer saw its share prices crash this week after reports revealed AO was hit by a cut in credit cover by Atradius.
AO confirmed a credit insurer had slashed its cover in May, "reflecting post-Covid sales levels", but insisted trading remained in line with its expectations and assured over its financial strength.
It's been a challenging year for the retailer which issued its third profit warning in six months in April having been pounded by the cost-of-living crisis.
The company had a strong pandemic as people splashed out on white goods and household appliances.
But this upturn proved short-lived and since then people have tightened their belts with big-ticket spending coming to an end as consumers are squeezed hard by rising bills for energy, fuel and food.
The company said this morning that it would conduct the placing of new ordinary shares of 0.25 pence each at a price of 43 pence per share. The Placing is being conducted by way of an accelerated bookbuild.
CEO John Roberts said: "In addition to being a sensible piece of financial house-keeping given the short-term macroeconomic uncertainty, this Capital Raise will give us the necessary foundation from which to go after the significant long-term growth opportunities that we see for AO in the UK.
"It will also allow us to deliver on the new financial targets that we are setting today. Our core major domestic appliance category is proving to be resilient over time, given the natural replacement cycle of white goods and their non-discretionary nature.
"In addition, expanding into newer categories remains a key priority and a major opportunity for us. I remain hugely optimistic about the future of our business underpinned by the fantastic people we have in it and the way they amaze our customers every day."