City round-up: Frenkel Topping; Assura; Surface Transforms; C4X Discovery Holdings; Appreciate Group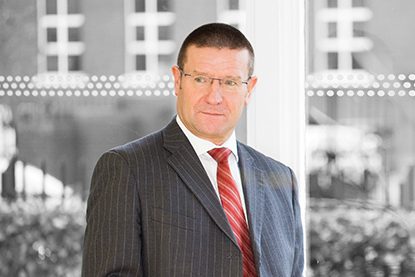 Salford-based financial services group Frenkel Topping has raised £10m, before expenses, through an oversubscribed placing, which could fund up to three new acquisitions.
The AIM-listed firm placed 14,285,715 new ordinary shares at an issue price of 70p per share, representing a discount of approximately 9.7 per cent.
The placing is being undertaken in two tranches, with the first placing of 5,657,800 first placing shares utilising the company's existing shareholder authorities to issue new shares for cash on a non-pre-emptive basis and the second placing 8,627,915 second placing shares to be issued subject to new shareholder approvals to be sought at a general meeting of the company.
The net proceeds of the placing will be used to accelerate the company's vision of becoming the market leader in providing a full service offering to clients and claimants, particularly in personal injury (PI) and clinical negligence (Clin Neg), consolidate the heavily fragmented pre-settlement professional services market by targeting acquisitions that have clear synergies in the PI and Clin Neg sectors, fund three potential acquisitions which have been identified and are in the course of due diligence, and further invest in the integration of existing acquisitions to capture additional margin and allow for faster integration of future acquisitions.
Chief executive, Richard Fraser, said: "The net proceeds of the placing allows us to continue consolidating the heavily fragmented professional service firms marketplace.
"The board looks forward to building on the momentum gathered since our last fundraise in July 2020, and are already well progressed on a number of potential opportunities. In addition, our investment internally, particularly on IT infrastructure will allows us to capture further margin on existing acquisitions and more easily integrate future M&A."
::
Assura, the Warrington-based healthcare property group, delivered an upbeat first quarter trading statement today, for the period to June 30.
Chief executive, Jonathan Murphy, said: "Assura has delivered another strong first quarter, progressing our acquisition and development pipelines in completing 17 additions to the portfolio.
"We have moved on site with a further two development schemes, including our first live net zero carbon project in Fareham, and so currently have 14 live schemes.
"We are seeing increased opportunity to work with the NHS in providing the crucial primary care infrastructure that the country so badly needs, but we will maintain a disciplined approach to the deployment of capital as we do so."
Assura's portfolio currently stands at 662 properties with an annualised rent roll of £141.3m. It has 17 property additions – five development completions and 12 acquisitions – with a total cost of £110m.
Two developments moved onto site taking the total to 14, at a total cost of £150m. Five lease regears were completed in the period, and the group completed three capital asset enhancement projects (total spend £1.2m) and is currently on site with a further five, with a total spend of £6.8m.
The group said it has a strong and sustainable financial position. At June 30, 2022, net debt stood at £1.109bn with cash and undrawn facilities of £266m. All drawn facilities are unsecured with fixed interest.
::
Surface Transforms, the Knowsley-based specialist high performance brakes manufacturer, remains on the path to profitability, it said in a six month trading update today, for the period to June 30.
The company, which makes brakes for high performance cars and the aviation industry, revealed a 240% increase in revenue, to £2.9m, which it said reflected deliveries on the Aston Martin Valkyrie project as well as catch up on the OEM (original equipment manufacturer) arrears reported at the end of 2021.
Gross cash at June 30, was £6.7m, which includes £3m in the form of an irrevocable letter of credit for furnaces and excludes an R&D tax credit of £0.7m expected in September 2022.
On March 24, the company announced a new £100m (lifetime value) contract with OEM 8 replacing its previous contract for £27m reflecting both increased customer demand for its cars and an extension of contract life.
Since that announcement, OEM 8 has been in discussions with all participants in its supply chain to match their demand with the detail of suppliers' capacity constraints. Although these discussions caused a small delay to start of production (SOP), Surface Transforms said deliveries will commence in July and production schedules and run rates will now continue in line with management expectations.
The company's prospective contract pipeline has led to a series of new contract announcements bringing its lifetime contract value to more than £180m. Furthermore, the company continues to work with new and existing OEM customers and anticipates further contract awards in the second half of the year.
Looking ahead, the business said: "The commencement of OEM 8 full monthly volumes will bring Surface Transforms into profitability for the financial year ending 31 December 2022. The small delay in OEM 8 SOP is offset by higher than forecast development revenues with other customers and the board is, therefore, pleased to restate the guidance provided in the chairman's report in the 2021 preliminary results – 'The company continues its journey to profitability in 2022 and remains confident that this goal will be achieved, whilst maintaining our commitment to environmental and social goals'."
::
C4X Discovery Holdings, the Manchester drugs discovery group, has received a milestone payment of €3m from Sanofi under the IL-17A Inhibitor programme license agreement entered into in April 2021.
Under the terms of the deal, C4XD is entitled to up to a total of €414m in upfront, pre-clinical, development, regulatory and commercialisation milestone payments plus royalties on future net sales.
Clive Dix, CEO of C4X Discovery, said: "This first milestone payment is an important step in demonstrating the value of C4XD's expertise and our unique approach to drug discovery to deliver differentiated small molecules to the pharmaceutical industry.
"We are delighted to be working with Sanofi to rapidly drive the programme through this pre-clinical phase and we are confident that our molecules have the potential to deliver future life-changing oral IL-17A therapeutics for patients."
::
An interim chief financial officer has been announced by Liverpool-based gift and reward vouchers specialist, Appreciate Group.
Talha Ahmed will assume the role with immediate effect. An existing group employee, he will report into the board, but will not be appointed as a statutory board director.
This follows the announcement on April 28, 2022, that Tim Clancy, CFO, is leaving to take up a role outside the group. Tim will leave the group later this month and will now work with Talha to hand over responsibilities.
Talha is a qualified Chartered Accountant and has been a key member of the group's finance team since joining Appreciate in November 2021 as director of finance. He previously spent more than 15 years working in professional services firms with experience in four countries. This includes roles with EY and PwC, working with companies in both the regulated financial services and consumer product sectors.
The process for the selection of a permanent CFO is progressing and an appointment will be announced in due course.
Chief executive, Ian O'Doherty, said: "Talha is a valued member of the finance team and we have full confidence that he will prove to be an excellent interim CFO, as the group continues to focus on sustained growth following last week's announcement of positive results for FY22.
"I would like to wish Tim well in his future endeavours and say thank you for the significant contribution he has made during his time with the business and the important role he has played in delivering our strategic business plan."