North West business briefs: Electricity North West; Emirates; Beartown Brewery; Zed House; Rolls-Royce SMR
Electricity North West is set to help connect up to 500 new EVs every working day to the power network from next year. The Stockport-based company, which is responsible for maintaining the region's power network, revealed its latest estimates during Net Zero Week (July 2-8), which aims to provide expert advice on how people and businesses can support efforts to tackle climate change.
As electric vehicles become more popular, and as businesses and households try to cut their carbon impacts, it is Electricity North West's job to make sure the network can manage the increased electricity demand. To create the vital capacity needed to allow for that, as well as for all-electric homes and renewable generation and storage, the operator is set to invest at least £650,000 a day into the network between 2023 and 2028.
The latest forecasts demonstrate that the region is on its way to see up to 1.2 million electric vehicles on roads before 2030.
Electricity North West expects the demand for power to increase by a third of its current levels by 2030 and has set out a detailed plan to show how it will ensure the network is ready for this surge in demand. The business will deliver the plan at the lowest cost to customers, reducing the operator's part of energy bills by at least 5.5% a year, while leading the region to a net zero carbon future.
Steve Cox, who leads Electricity North West's innovation and modernisation strategies, said: "It's our job to make sure everyone living and working in the North West can continue to depend on the network, just as they do now, even with all these rapid changes. We expect the number of electric vehicles on the North West's roads to soar from around 20,000 now to more than 1.2 million by the end of the decade – and we're ready to support that shift.
"But that's just one of the ways the region will shift towards net zero over the next eight years. As the network operator, we build our planning on predictions like this to ensure we're ready for them all."
::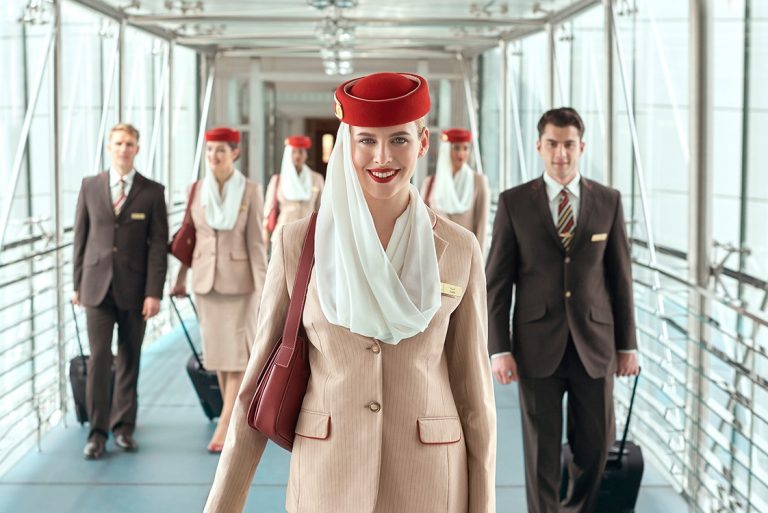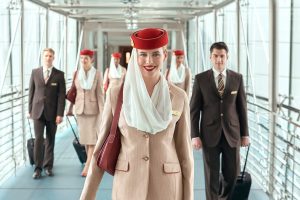 UAE carrier, Emirates, is holding a cabin crew recruitment open day at Crowne Plaza Manchester City Centre, on July 11. All successful Emirates crew will receive their learning experience at the airline's state-of-the-art facility in Dubai.
Applicants can walk in with an up-to-date curriculum vitae (CV) in English, and a recent photograph. Candidates are advised to pre-register. Those who haven't applied online may do so as walk-ins on Open Day at Crowne Plaza Manchester City Centre.
Further information about the requirements for the selection process can be found on emirates.com/careers. Candidates will need to come prepared to spend the full day at the venue. Shortlisted candidates will be informed of timings for further assessments and interviews on the same day.
All Emirates crew are based in the city of Dubai and enjoy an attractive employment package that includes a variety of benefits such as a tax-free salary, free company-provided accommodation, free transport to and from work, excellent medical cover as well as exclusive discounts on shopping and leisure activities in Dubai.
Emirates' growing global network offers many travel opportunities across the airline's six continents. Emirates' cabin crew enjoys attractive concessional travel benefits for themselves as well as their families and friends to all destinations that the airline flies to. The carrier has been flying to the UK for 35 years and will be offering 110 weekly flights from London Heathrow, Gatwick, Stansted, Manchester, Birmingham, Newcastle, and Glasgow airports by October 2022.
::
Congleton-based brewery, Beartown Brewery, has opened The Den, a taproom in its Spindle Street brewery serving beer brewed on site with brand new, state of the art equipment.
After stopping the brewing process in January this year due to renovations to evolve the site of the brewery, Beartown is now brewing again, boosted by the new facilities which it describes as the most ambitious evolution of the Beartown Brewery brand since it first started in 1994.
The Den is perfectly positioned to watch the Beartown team at work. The beer menu will be ever changing and will be served alongside a selection of wines, spirits and coffee. Managing director, Joseph Manning, said: "We are excited to finally open the doors to The Den, our taproom serving some of our old favourites as well as some new additions, all brewed here in Congleton. The Den has long been a dream of mine, we're looking forward to welcoming the people of Congleton and beyond. We have space here for up to 70 people."
The family owned brewery was founded in 1994, and blossomed in a world of cask beer – the pinnacle of craft brewing and has, over the decades, added bottles, cans and kegs to the range.
The Beartown Brewery story began in 1632, when the town of Congleton, sold its bible to buy a bear. From that day forward Congleton was given a new name, Beartown
::
Salford City Mayor, Paul Dennett, and Deputy Mayor, Tracy Kelly, have visited Barratt Developments' concept home of the future, Zed House, on the grounds of the University of Salford.
Councillors from Salford's Derive housing and regeneration programme also joined the tour to see how the ground-breaking innovations being explored at Zed House can support sustainable housebuilding and retro-fitting within the city. Derive is Salford's housing division, focused on delivering quality housing at affordable rents.
The Zed house, built on the University of Salford's campus, is the first home in the country to be built by a major housebuilder that goes substantially beyond the Future Homes Standard. The unique zero carbon concept home showcases the future of the sustainable living in the UK. It tests and monitors the most modern sustainable technology, such as an air source heat pump, infrared panels, plaster that eliminates pollutants, a fridge that keeps food fresh for longer, heated skirting boards, air-powered showers, electric vehicle charging points, PV solar panels and battery storage.
The Zed House, built using modern methods of construction, is part-funded by government and has been developed in partnership with more than 40 organisations from across the housebuilding, sustainability and technology sectors, helping to broaden knowledge with lessons learnt shared across the industry.
Mayor, Paul Dennett, said: "I'm passionate about innovation and how important it is to improve all areas of our lives and work. It was great to visit Zed House and see amazing innovation in practice."
::
A cross-party group of Parliamentarians is backing plans for new nuclear, including Small Modular Reactors (SMR), to support the UK's ambition to deliver energy security. It follows Rolls-Royce SMR's announcement that sites in Cumbria and North Wales are on a shortlist for a factory making equipment for the mini-nuclear power stations, which will create more than 200 jobs.
The event, hosted by Lord Inglewood, chair of the Cumbria LEP, brought together national stakeholders alongside those from Cumbria and North Wales, given their siting credentials. Lord Inglewood said: "I was delighted to host today's event to showcase to my colleagues the real opportunity that Small Modular Reactors and other new nuclear initiatives present in addressing net zero and energy security.
"It was also important to showcase the credentials that Cumbria, my own geography, has in taking forward these opportunities. We have the right people, skills and track record as a centre of excellence, making us the natural home for nuclear innovation and investment. Creating a powerful nuclear cluster, with a mix of innovative facilities, will be central to the next chapter of the region's nuclear legacy.
"The time to act is now, both in terms of tackling climate change and levelling up Britain's economy. It's heartening to see such strong support from Parliament, business groups and our communities for nuclear innovation in Cumbria. We now need government's support to kickstart SMRs and other new nuclear projects to create long term high quality jobs and to mobilise our supply chains."
Paul Stein, chair of Manchester-based Rolls-Royce SMR, said: "Rolls-Royce SMR is the UK's domestic nuclear energy champion and our technology, developed by a UK-based team building on decades of engineering, manufacturing and nuclear reactor design experience, will play a vital role in meeting global energy challenges – providing clean, affordable energy for generations to come. The existing grid connection, infrastructure and access to a highly skilled workforce mean West Cumbria and North Wales have some of the best sites to locate the first Rolls-Royce SMRs."