Rochdale bids for £40m levelling up funding to 'bring about a fairer society'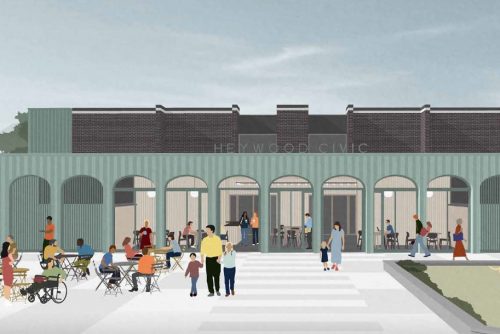 Rochdale Council is seeking £40m of new levelling up funding from the Government for major projects across the borough.
Two £20m bids for projects in Heywood and Middleton, and Rochdale have been submitted as part of plans to transform the lives of people in both constituencies.
If successful, the funding will contribute towards highways, public transport, culture and housing projects.
Cllr John Blundell, cabinet member for economy and regeneration, said: "This is a real opportunity for the Government to demonstrate that it is serious about moving funding to where it is needed most and reversing the unfairness that has been baked into how we distribute resources as a country.
"The bids are part of the council's plans to bring about a fairer society where no matter where you live you have the same quality of life and life chances. I hope that the bids for Heywood and Middleton, and Rochdale, are successful so that we can put our plans into action."
In Heywood and Middleton the funding will be used to provide new and improved cultural and leisure spaces and improve the highway network.
Road layouts will be improved to promote better public transport with new walking and cycle routes to promote opportunities to be active.
A cycling link is proposed to join up Heywood's Civic Centre and the East Lancashire Railway.
A new public space for cultural and outdoor events will be laid out around a refurbished and extended Heywood Civic Centre. Road layouts will support the delivery of a new residential development within the town centre.
In Middleton, the Arena arts and leisure complex will be extended and reconfigured with increased public space.
The gym will also increase in size and a new community space will be added. The building's theatre will be refurbished and adapted so that it can also operate as a cinema. Improved public realm will be added to better link the arena to the rest of the town centre.
Proposals for Rochdale will focus on two schemes: Central Retail Park and Station Square.
Central Retail Park, which is waiting to be given a new name, is a major regeneration scheme on a brownfield site close to the town centre. It is being developed into a new community of rentable homes.
Station Square will be a gateway between the town centre and the railway station – joining two areas as a more welcoming place for people coming into the town.
It will see improvements to the station entrance giving greater priority to the needs of pedestrians and cyclists and the reduction in traffic in that area.