North West business briefs: BDO; Kinaxia Logistics; MBNA; OTAQ; LSH Auto; Appreciate Group

Accountancy and business advisory firm, BDO marked five years of impressive growth in Liverpool by welcoming Wirral South MP and Shadow Employment Minister, Alison McGovern, to its Temple Street office.
The firm now employs more than 600 staff across its two Liverpool locations, and more than 1,000 staff across the whole of the North West. The visit was part of a series of events led by the chartered accountancy body, ICAEW to demonstrate how the accountancy profession is creating jobs and skills training and development across the UK.
BDO's recruitment strategy in Liverpool includes a number of initiatives that target investment in local youth talent and aim to improve access to the accountancy profession. This month, BDO has welcomed its fifth cohort of 51 university students carrying out work placements within the firm's shared service centre. The firm also has a long standing partnership with social mobility charity, LTSB, working together to provide work experience, employability skills workshops and apprenticeships for young people from less advantaged backgrounds.
More recently, BDO has also started working with INGEUS, a local training provider that supports the Government's JETS scheme, designed to create career opportunities for those whose jobs have been affected by the pandemic or have been unemployed for three months or more.
Ed Dwan, head of BDO in the North West, said: "The growth of our business in Liverpool over the last five years is a huge success story for BDO, particularly the investment in our shared service centre which has transformed day-to-day operations and increased efficiency across the firm. In the last year we have promoted 120 of our people in Liverpool, demonstrating our commitment to providing long term, meaningful careers for people across the region."
Alison McGovern said: "Creating skilled, sustainable jobs is crucial to ensure areas like Liverpool and the wider region thrive. University may not be an option or the preferred choice for everyone, and the accountancy profession offers a range of routes to entry, including high quality apprenticeships."
::
A Macclesfield-based logistics company has delivered 10 tonnes of aid to Ukrainian refugees in Poland after an appeal for clothing, baby supplies, toiletries and food received a bumper response from staff and customers.
Employees of Kinaxia Logistics, their families and friends rallied round, along with clients of the nationwide group, to donate thousands of items over a four week period. The goods were collected from the group's sites across the country and taken to Kinaxia company Mark Thompson Transport in Warrington for wrapping and packing.
A Mark Thompson Transport warehouse team stacked the donated items on 26 pallets which were loaded on to a truck and driven to the town of Zamość, which is 40 miles from the Ukrainian border.
Kinaxia driver Tomasz Konarski, 42, who is from Poland and lives in Chester, volunteered to travel to his home country to deliver the aid. His route took him via Dover, Calais, Belgium, the Netherlands and Germany before he arrived in Poland after a four-day journey of 1,400 miles. He said: "I was happy to help. It was a good thing to do and greatly appreciated."
The mission was coordinated by Dave Cork, senior operations manager at Mark Thompson Transport. He said: "It was a fantastic effort by our staff, their families and friends and our customers. The trailer was full of items generously donated from across the country, including clothing for men, women and children, nappies, baby medicines, rice and other foodstuffs, toiletries, sleeping bags and bottled water."
::
Credit card provider MBNA, based in Chester, has renewed its sponsorship contract with Chester Football Club for a further three years.
The principal partnership, which launched in 2010 and includes front of shirt sponsorship, will extend the partnership to a total of 15 years, one of the longest collaborations in UK football, along with the likes of Manchester City and Etihad, and Arsenal and Emirates.
MBNA'S continued support for the club and its community trust was highlighted at the recently-opened Chester FC King George V Sports Hub in Blacon. MBNA supports the Hub, which aims to help residents with inclusive events, as well as providing an accessible space for thousands of young people in the area to enjoy sports.
Jim Green, CEO of Chester FC's Community Trust, said: "Our partnership with MBNA is so much more than a sponsorship agreement. After 12 successful years so far, our relationship is going from strength to strength and it is helping us as both a club and a trust to build for a brighter future."
Victoria Dowd, sponsorships manager at MBNA, said: "We'll be continuing to help the club succeed, alongside supporting the trust to deliver successful programmes in the community. The work and ambitions the club has for the next three years are fantastic and we look forward to working together closely."
::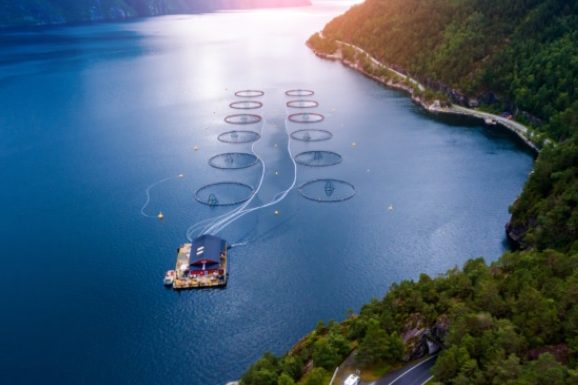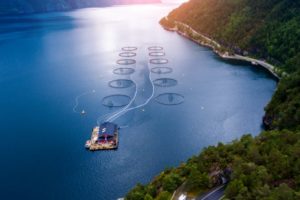 OTAQ, the Lancaster-based marine technology group, has been appointed as the technology supplier to Salmones Antártica S.A. (SASA) for integrated water quality measurement equipment to several cultivation sites, over a full farming cycle.
OTAQ's newly-launched water quality monitoring product (WQM) continually monitors a site's oxygen, temperature and salinity levels to provide aquaculture farmers with immediate information about the quality of their water environment. Complementary to the firm's Sensor Globe, the WQM solution is designed to be permanently placed in situ at aquaculture farms to also assist with regulatory reporting.
SASA is a top 10 supplier of Chilean salmon by production weight, with more than 1,000 staff. Its operation is vertically integrated, encompassing the entire production process from reproduction to processing across both freshwater and sea centres, including production of its own food to ensure the quality of its fish.
Boasting roots in the origins and development of Chile's salmon farming industry, SASA is regarded as one of the industry's pioneers. Taking the name Salmones Antártica in 1982, it has since become synonymous with high quality production, exporting internationally under the 'Five Star' brand.
Phil Newby, OTAQ chief executive, said: "SASA is a greatly respected salmon producer internationally, and an excellent reference point for OTAQ in the Chilean market. After this initial deployment in Chile, customer interest in Scotland and Australia is now being explored. The launch of this product is another important addition to OTAQ's growing aquaculture solutions portfolio."
::
Stockport-based LSH Auto, part of LSH International, a key dealer group for Mercedes-Benz cars worldwide, has been announced as the latest sponsor for FC United Manchester.
Founded in 2005 and currently playing in the Northern Premier Division, FC United is democratically run by its members who have equal voting rights and own one share each in the club. It is now the second largest fan-owned football club in the UK.
LSH Auto is providing the club with a dedicated Mercedes-Benz Vito Tourer Van from its specialist vans team at Mercedes-Benz of Stockport. Martyn Webb, managing director LSH Auto, said: "We're committed to giving back to the communities that support us. That's one of our core principles.
"We thought this was a great opportunity to provide the club and the local community with our support. Our Mercedes-Benz Vito Tourer Van can be put to good use at all levels, from transporting the first team, to being used for grassroots and community initiatives."
FC Manchester manager, Neil Reynolds, said: "We are thrilled to welcome LSH Auto as an official sponsor of the club and will be putting our new Mercedes-Benz Vito Tourer Van to good use straight away."
::
SunLife has partnered with Liverpool's Appreciate Business Services to switch from plastic to recyclable 'green' Love2shop customer gift cards. It follows a positive reaction to a trial which tested the use of biodegradable, or 'board card', gift cards.
SunLife, a provider of life insurance plans for the over-50s, with more than 800,000 customers, has offered Love2shop Gift Cards since 2018. In contrast to plastic gift cards, the new sustainably-sourced and manufactured 'board card' gift cards are made from 100% virgin fibres. The material can be recycled up to eight times and is compostable. SunLife distributes a high volume of Love2shop gift cards as a thank you to customers following the purchase of life insurance.
Jon Moore, head of operations, SunLife, said: "As we continue to integrate new measures to develop SunLife's approach to sustainability, our decision to use biodegradable gift cards is another positive step in introducing environmentally friendly materials into our business."
As part of Appreciate Group, the rewards and gift cards specialist, Appreciate Business Services provides a variety of Love2shop gift cards, as well as reward platform technology, to thank, retain and motivate employees and customers. Frank Creighton, director of business development at Appreciate Business Services, said: "We've enjoyed providing Love2shop customer reward gifting products to SunLife since 2018 – an 'all-rounder' gift that appeals to everyone – so this was a great opportunity to develop that relationship.
"Our biggest challenge was sourcing a fully biodegradable product that didn't compromise on the ease of use, nor the quality of finish without also placing a financial burden upon the customer. The sorts of materials that all companies deploy in gifting, engagement and incentive programmes will inevitably change over time."