Botany Bay redevelopment plans approved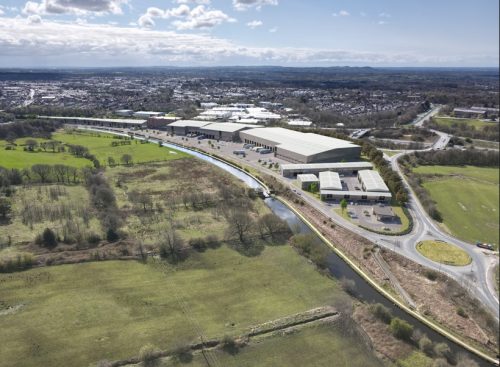 Chorley Borough Council has approved plans for the redevelopment of the historic 21-acre Botany Bay site into light industrial and commercial use, supporting hundreds of new jobs.
Developer and asset management company, FI Real Estate Management (FIREM), got the go-ahead at last night's (July 12) council meeting.
A total of 405,386 sq ft of industrial and commercial space will be created, delivering 33 individual units for employment and commercial uses.
Within the plans, blocks C-J are designated for light industrial uses and will deliver around 36,996 sq m of commercial floorspace. The wider space has been allocated for landscaping, pedestrian routes, a car park and a takeaway food business.
The development will be delivered by FI Construction, FIREM's construction division, which will work with local supply chain partners to ensure the building works creates extensive opportunities for local employment and training.
FIREM has also committed to delivering a wider programme of local economic and social benefits as part of the new development to ensure it has a positive impact on the area and creates a lasting legacy in Chorley.
FIREM's Botany Bay development forms part of its growing pipeline of new build projects across the UK, totalling five million sq ft over the next four years. Once complete, it will sit within FIREM's already extensive UK portfolio of commercial property which now exceeds 10 million sq ft.
Construction is set to commence in the coming months with a targeted completion date of quarter one of 2024.
Tim Knowles is the founder and managing director of FIREM, which employs more than 300 people at its Chorley headquarters. He said: "We've been based in the borough for nearly 40 years and we know that companies looking to expand or relocate in Chorley are struggling to find suitable space, which is why this application is so important for the region.
"Our redevelopment of Botany Bay will deliver a host of new employment and commercial opportunities, serving both local businesses and those that want to make this fantastic borough their home."
Cllr Alistair Bradley, leader of Chorley Council, said: "This will be a really important development for the borough as it will create hundreds of jobs and much needed industrial units.
"It will not only attract new businesses to Chorley, but also give those needing to expand, but wanting to remain in the borough, the space to do so.
"We've seen the positive impact that developments we have led have had on the local economy but it's just as important that other businesses bring sites forward, too, and we look forward to seeing Botany Bay rejuvenated by these plans.
"Most people know that we have had too many houses developed in the borough and it is important that we have places for people to work as well."