Drinks firms to create 'game-changing' craft spirits facility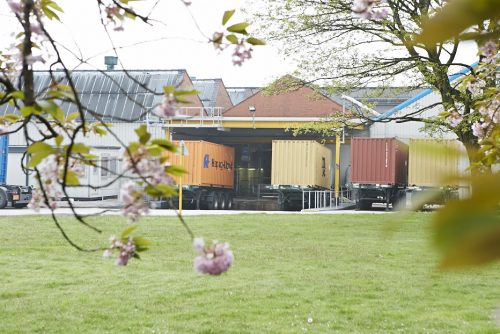 Kingsland Drinks Group, the independent drinks firm which supplies wines to retailers including Co-op and Majestic, has teamed up with Manchester Still to create a new craft spirits facility at its site in Irlam, Salford.
The new facility will enable employee-owned Kingsland and its sister company Ten Locks together with Manchester Still to produce artisan spirits and marks another step in its plans to be a full-service drinks company.
The production facility is also home to Manchester Still's premium brands – which include spiced, coconut and white rums.
Together, the companies are building an "agile facility," focused on the development of premium, innovative spirits and non-alcoholic beverages that will appeal to mixologists, bartenders and consumers, alike.
Manchester Still and Kingsland are planning a pipeline of spirits, with the first home-grown innovation from Ten Locks expected in summer 2022.
Andy Sagar, Chairman of Kingsland Drinks Group, said: "The partnership is a well planned and executed next step in our growth strategy and sustained investment pipeline, which in part is focused on supporting diversification and extending our services in tandem with complementary partners."
Manchester Still co-founder Dr Sam Rowley-Neale, said: "The partnership between the Manchester Still and Kingsland Drinks Group has the ambition of developing a truly game changing facility for the innovation, incubation, and development of Manchester/UK based spirits, that in time will garner a global reach.
"We look forward to engaging and working with the Kingsland Drinks and Ten Locks family on our joint goals and aspirations."
In recent years Kingsland Drinks Group has installed new canning, bag in box and carbonation manufacturing lines and reinstated its onsite winery.
Alongside this, it has introduced a new high-speed bottling line, expanded its new product development capabilities with a new lab focused on R&D, and upgraded its capacity to bottle spirits and package new and emerging formats.
Sagar added: "The partnership realises a desire we've had for some time – to create world class spirits on home turf and present a true full service offering to the industry.
"We're proudly creating crafts spirits shoulder to shoulder with Manchester Still. This is the coming together of two northern companies ready to firmly cement Greater Manchester's growing reputation as a hive of innovation in the drinks industry."