Shift in portfolio focus delivers record performance for property company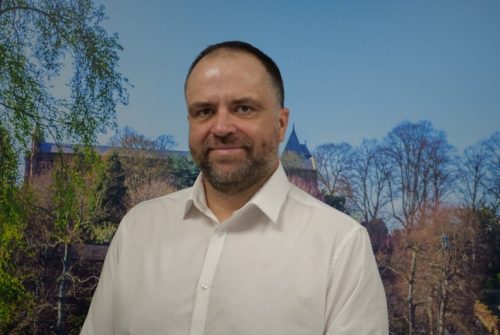 A Chester property company is reaping record rewards, for itself and investors, after switching the focus of its portfolio.
Residential Estates, established more than 30 years ago, has moved away from offering the same massive multi-unit skyscrapers, locations and developments in the main city centres, and has found a burgeoning market in sourcing developers and high quality developments in locations that have a story to tell, a robust future, and, more importantly, profit, high demand and potential for good capital appreciation.
The firm has achieved a record six months of investment property sales, with 284 properties sold, across 23 developments, compared with 341 properties sold in the whole of 2021.
The total value of £32.98m in the six months to July, compares with £41.57m in the whole of 2021.
The company said it is on course for breaking all previous years in terms of the number of sales, showing that the UK property market is still going from strength to strength, with little sign of abating.
Residential Estates says it is an expert in sourcing prime locations and opportunities all over the UK, for investors to buy, both based in the UK or overseas and ranging from first time investors to seasoned landlords.
Development and acquisitions manager, Paul Winder, said: "If, as an investor, you are reading about a particular 'hot spot' in the media, you are, as a rule, already too late to invest.
"Although time consuming, we are sourcing developments in areas that are destined to become 'hot spots' in the future.
"These are not necessarily cities, or even areas you would initially consider that fit the mould of what should work, but areas that have massive potential, a very real demand for little supply, and without a current active audience."
He added: "The most successful and lucrative property journeys are like the best parties, it's better to be there are the start, rather than arrive when everyone else is leaving."
The company said most passive investors are reliant on what advert or opportunity is put in front of them, and for years investors have been presented with the likes of Liverpool, Manchester, Sheffield, Birmingham and other prominent city locations, but there are numerous locations around the country that provide the same, if not higher, returns that have higher demand, in some cases lower purchase prices than many city centres, resulting in higher yields and far better actual demand driven growth – and always still sticking to the time old mantra of location, location, location.
Residential Estates also started searching out smaller developments with less storeys, no cladding, and, in the main, completed or small refurbishment projects, with the odd off plan or funded developments.
This change in direction for the sourcing team, coupled with the company's extensive experience in managing both long and short term lets over 16 years, meant that it is now able to offer investors high yielding opportunities in areas such as Preston, Keele, Settle, Heswall, Dudley, Nailsea, Appleby, Halifax, Rhosneigr and Hastings, with many developments selling out in less than a week, and options for investors including standard buy to lets, flexible lets, holiday lets, PBSA (purpose built student accommodation) and HMOs (houses of multiple occupancy).