City centre office site attracts three high calibre lettings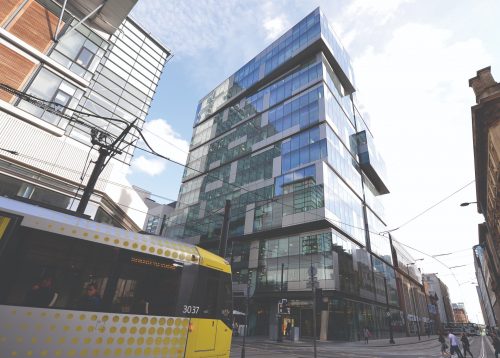 Three new lettings have been confirmed by Royal London Asset Management in Manchester's One New York Street.
A high profile gaming company which is a global leader in interactive entertainment, has committed to a new lease of 4,340 sq ft. In addition, Costello Medical, a rapidly growing medical communications and health economics agency, has relocated its Manchester HQ to One New York Street, taking 4,646 sq ft.
MDPI UK has also committed to the building, taking 5,734 sq ft on the third floor. It will take a 'plug & play' suite which was fully fitted and furnished to a high standard by Royal London.
Laura Silk, head of strategic operations at Costello Medical, said: "The building's high quality offering and brilliant location fit exactly with the home we want to provide our talented, dedicated and hard working team and we are very excited to be joining the other innovative companies in the area."
Ruth Kemp, the Royal London fund manager, said: "These recent transactions are testament to the time and money we have invested in One New York Street as we reposition our portfolio for the new way of working. We are aligning ourselves to the environmentally-conscious occupier, setting out our pathway to net zero carbon."
Centrally located and just a short walk from both St Peter's Square and Piccadilly Station, One New York Street building offers Grade A office accommodation over 11 floors of circa 9,500 sq ft that can be sub divided.
The building has high ESG credentials and has recently undergone a comprehensive refurbishment and received significant investment to improve its communal facilities including a premium occupier business lounge and state of the art dedicated shower and cycle hub along with EV charging points.
Howlings Hodson act as asset managers on behalf of Royal London Asset Management. CBRE, Colliers and Canning O'Neill acted as leasing agents.