North West business briefs: Merseyrail; Brabners; Crewe Market Hall; Leep Utilities; HYPE Merseyside
From Monday, August 22, the frequency of Merseyrail trains at Green Lane and Bromborough Rake stations will be reduced to every 30 minutes. All other stations on the Chester and Ellesmere Port lines are unaffected.
Merseyrail said it is making the changes to the timetable to improve the reliability of services and reduce the levels of disruption that have been seen in recent months. This will mean a more reliable service for all passengers. Reducing the frequency at the two stations with the lowest footfall means Merseyrail can improve the punctuality of services on the Chester line.
A more frequent train service – six trains per hour Monday-Saturday 07:30 -19:00 – is available at other stations near to Bromborough Rake and Green Lane for those who may require it. For additional services Bromborough Rake passengers can use adjacent stations Bromborough or Spital, and Green Lane passengers can use adjacent stations Birkenhead Central or Rock Ferry if required.
Andy Heath, Merseyrail managing director, said: "We know that customers on the Chester line have been affected by an increasing number of trains running semi-fast and, therefore, not calling at some stations as planned. We are making this change to our timetable to ensure that we can provide the most reliable service possible for our passengers on this part of the network.
"Making decisions like this is never easy and in doing so we have sought to inconvenience the smallest number of people possible, whilst considering the available nearby stations as an alternative option.
"We are sorry for any inconvenience this will cause. I would encourage those who may need a more frequent service to travel from one of the nearby stations which are not affected by this change."
::
Independent law firm, Brabners, and social mobility charity, We Love MCR, have together launched a £30,000 bursary over an initial period of three years in memory of former Manchester United director and Brabners partner, Maurice Watkins. The bursary fund will help young people from disadvantaged backgrounds to begin a career in law.
The Maurice Watkins Bursary forms part of We Love MCR's Rising Stars Fund and will initially commit £10,000 in development support each year between now and 2025 with the aspiration, based on its success, it would continue long into the future. Budding law professionals aged 15-22 living in Manchester can apply for grant money to help cover the cost of essential items including laptops and books for studying, travel costs for internships, or clothing for interviews.
The bursary honours Brabners' former partner and leading sports lawyer who died last year aged 79. Watkins served on Manchester United's board for 28 years, and as a partner at Brabners for 15 years. His services to charity saw him made a CBE in the 2011 Queen's Birthday Honours list, having raised more than £68m for hospitals as chairman of the Royal Manchester Children's Hospital charity appeals board.
Nik White, managing partner at Brabners, said: "Maurice dedicated so much of his life to charitable causes, so the launch of a bursary in his name is a worthy tribute to his achievements."
Ged Carter, at We Love MCR, said: "Our partnership with Brabners and the launch of the Maurice Watkins Bursary represents a welcome boost for social mobility in Manchester's legal sector. Our Manchester's Rising Stars Fund has helped many disadvantaged young people to seize opportunities that would have otherwise been out of their reach. The generous support from Brabners ensures that we can deliver much more of this important work."
::
Crewe Market Hall will gain its first cheese shop and bistro with local producer Joseph Heler opening The Cheese Corner.
Showcasing the best local produce to be enjoyed at home and in situ, The Cheese Corner is the latest offering to arrive at the historic Crewe venue, which was originally opened as a cheese hall in the 1850s.
Serving a variety of cheese-based grazing food alongside traditional accompaniments and wines, The Cheese Corner will be open five days a week, including late night weekends. In addition to hot food, the counter will offer traditional British truckles and other cheeses available to purchase to enjoy at home.
Joseph Heler managing director, George Heler, said: "We knew the Market Hall, which has served the community for nearly 200 years, was the perfect location to launch our bistro and shop. We have been able to bring cheese back to its homeland in Crewe, showcasing the finest local cheeses through The Cheese Corner.
"We are proud to now offer somewhere people can come together and enjoy our delicious cheese over a drink, as well as pick up something to take home for later."
::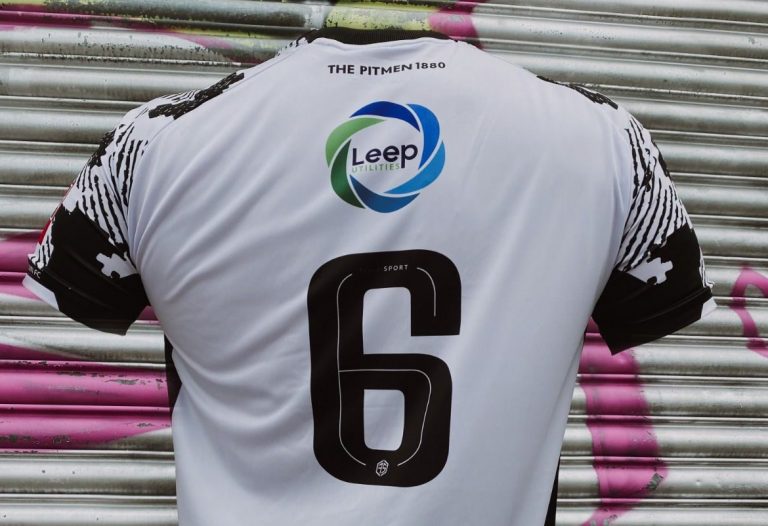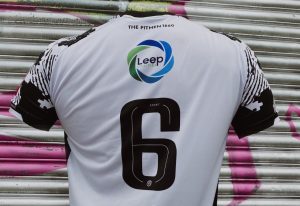 Salford-based Leep Utilities has signed a deal as club sponsor for Southern Central Premier League Hednesford Town Football Club. The deal will provide support for the non-league semi-professional club, with a growing youth academy and as a vibrant and active part of the local community.
It will also support its ambitious plans to return to the English Football League and again compete in matches like its 1997 FA Cup fourth round nail-biter against EFL Championship side Middlesbrough.
As part of the deal, Leep Utilities' logo features on the first team players' shirts. The owner-operator of regulated and non-regulated multi-utility networks across the UK is also sponsoring centre midfielder Lewis Hayden and will feature on pitch-side advertising hoardings and in all home game programmes.
Hednesford Town Football Club chairman and co-owner, Graham Jones, said: "We're thrilled to welcome on board Leep Utilities as a main sponsor this season. We're both ambitious and the next 12 months looks equally bright for both of us."
Leep Utilities' CEO, Louise Manfredi, said: "As a company, Leep owns and operates and owns essential 'last mile' utility infrastructure in local communities – connecting new buildings across the UK to electricity, gas, water and wastewater networks – and we have very ambitious growth plans of our own, just as Hednesford Town Football Club does."
::
A scheme launched by Birkenhead-based social enterprise HYPE Merseyside during the pandemic is celebrating recycling and distributing more than 5,000 bikes into the local community.
As HYPE Urban Bikes celebrates this landmark, it is also calling out to the public for donations of any unwanted bikes – in any condition – to meet continuing high demand for bikes, especially as the cost of living crisis continues to affect many households. The scheme relies on donations of unwanted bikes from the public, as well as partnerships with companies including Merseyrail, Veolia and Merseyside Recycling and Waste Authority, who provide the scheme with bikes left unclaimed at Merseyrail stations and those taken to local recycling centres for disposal.
HYPE Urban Bikes launched in April 2020, initially providing recycled and refurbished bikes to NHS and key workers during the first COVID-19 lockdown. The scheme was born out of HYPE Merseyside's bike loan project, which launched in 2017 with the aim of making cycling more accessible to everyone, particularly young people from marginalised or deprived backgrounds.
Since 2017, the organisation has supported 5,500 people with bikes, 4,000 of those via the HYPE Urban Bikes scheme. The initiative promotes environmentally conscious travel and a way to improve health and wellbeing, its mechanics upcycling bikes to donate or sell at affordable prices, as well as loan to commuters.
Matthew Houghton, from HYPE Merseyside, said: "​We are incredibly proud of the HYPE Urban Bikes scheme, which has helped us to get thousands more people cycling across our region, in particular those who might not have otherwise found cycling an accessible option. We are incredibly grateful for the generous donations we have received from the public and also the support of partners like Veolia and Merseyrail. To have helped 5,500 people get into cycling is amazing, but we want to do more, so if you need a bike, need help with repairs or want to donate, please get in touch."