North West business briefs: Everton FC; Culture Shift; CW4.0; BeFibre; BDO; Christeyns Food Hygiene

Everton FC has secured award-winning Salford-based fashion experts Marc Darcy as the club's official formalwear partner.  The multi-year agreement will see Marc Darcy branding introduced at Goodison Park and across the club's digital channels and marketing materials.
Summer signings Conor Coady and Amadou Onana joined Jordan Pickford and Demarai Gray in taking part in a photoshoot at Goodison to launch the link-up.
Established in 1989, Marc Darcy caters for all formalwear needs, boasting a range spanning three-piece suits, blazers, shirts and footwear. A groomswear specialist, it also offers coordinating children's suits – age one-14.
Richard Kenyon, Everton's chief commercial and communications officer, said: "The company has a reputation for being at the forefront of formalwear style, as well as having a passion for sports, and we look forward to working with them to develop their brand even further.
"I would like to thank our friends at Marc Darcy for choosing to partner with Everton and my colleagues at the club for working hard over the summer to secure this exciting partnership."
Karen Johal, creative and marketing director at Marc Darcy, said: "We are thrilled to be announced as the formalwear partner of Everton. Everton has a very pronounced history and heritage and we welcome the opportunity to establish a great working relationship with the club and its fans for years to come. Marc Darcy has gained an impressive celebrity following through prominence in the football, rugby and the entertainment world and we are excited to be enhancing this further with the announcement of this partnership."
::
Culture Shift, the Manchester-based tech for good developer, has reached £1m annual recurring revenue (ARR) for the first time since being founded in 2018.
More than 1.7 million people now have access to Culture Shift's reporting system, which gives organisations the insights they need to monitor and prevent bullying and harassment in educational institutions and workplaces.
The developer has experienced a significant period of growth over the past two years having secured two rounds of investment, £1.35m in 2020, followed by a further £1.5m in 2021, in a funding round led by Manchester-based Praetura Ventures and Blackfinch Ventures.
Further to this, Culture Shift has more than tripled its headcount since January 2020, having bolstered its team with new employees across various parts of the business including marketing, sales and customer experience.
Gemma McCall, CEO and founder of Culture Shift, said: "It goes without saying that the last few years have been challenging for organisations worldwide, so being able to achieve substantial growth during this time has been a huge achievement. We're currently working with more than 90 organisations across the UK to maintain a positive culture and help them to take a preventative approach to problematic behaviour, and this number is continuing to grow."
::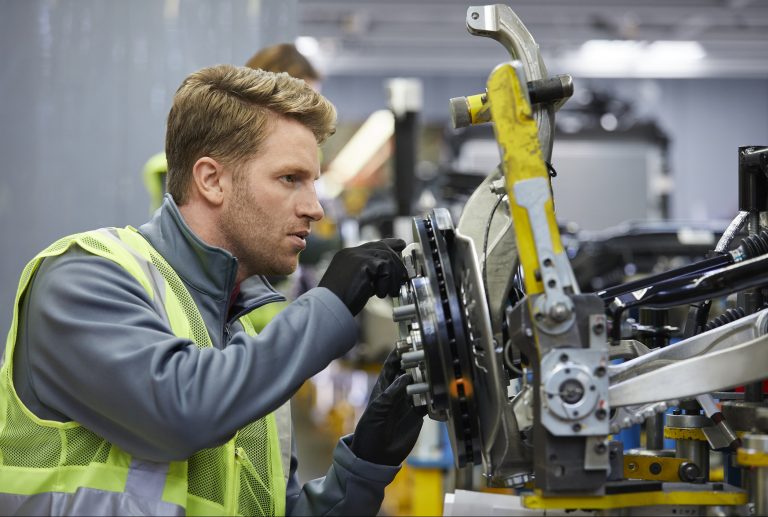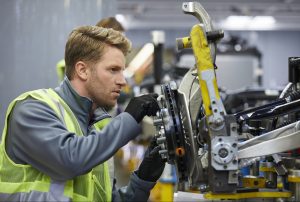 The first SME businesses to benefit from the Cheshire and Warrington 4.0 (CW4.0) digital transformation programme have gone on to invest a combined £91,390 in adopting new technologies in addition to launching new products and processes.
The cohort of businesses – ranging from a Daresbury-based life sciences start-up, to a maritime engineering company in Tattenhall – have received free, hands-on R&D support through the ERDF-funded project, led by the University of Liverpool's Virtual Engineering Centre (VEC).
The first 10 completed projects have seen businesses in the region adopt technologies including Artificial Intelligence, 3D printing, Internet of Things (IoT) and data analytics into their operations. The projects have involved diverse applications, from the rapid prototyping and testing of new products to adopting immersive technologies to improve the customer experience.
The £5.6m CW4.0 initiative was launched last year to help the region's manufacturing SMEs to become more competitive and productive. The project has already received applications from 144 businesses, including eight start-ups, and its organisers are now urging other eligible businesses to register their interest before the project closes in 2023.
Craig Beck, CW4.0 engagement lead at the Virtual Engineer Centre, said: "CW4.0 is all about helping manufacturing SMEs to realise and achieve their full potential with the help of digital technologies. We are incredibly proud to see the programme has already helped a number of businesses in key industries overcome challenges and it's exciting to witness academia and industry collaborate to address industrial problems faced by businesses with a regionalised approach. We are now taking applications for the next cohort of businesses and urge anyone interested in applying to take advantage of this opportunity which offers fully funded support and guidance from an array of experts whilst gaining access to world-class facilities."
::
A major infrastructure project to build a faster broadband service in Hattersley, has now begun. Next-generation internet provider BeFibre has commenced the build of its future-proofed network, in the latest phase of a targeted £100m private investment to upgrade customers' worlds.
The start of the construction project means residents will soon be able to enjoy broadband speeds 13 times faster than the the fibre-to-the-cabinet (FTTC) coverage that currently spans the majority of the UK.
BeFibre plans to deliver fibre-to-the-premises (FTTP) connectivity for approximately 6,000 properties. With a phased roll-out scheduled, it is expected that the first homes will be broadband ready, before the end of the year. Striving to be known as the internet service provider that keeps its promises – and delivers broadband as it should be – BeFibre's download and upload speeds equate to the ability to download a one-hour TV programme in only seven seconds, or 500 Spotify songs in 25 seconds, for example.
The company aims to reach a total of 80 locations and 1,000,000 premises by 2027, but Hattersley has always featured early on the roadmap. BeFibre's sales director, Tim Dagnell-Scott, said: "As a country, there's a lot of work to be done in the UK, to provide communities with the internet connectivity they truly need. That's why we're working hard – and at pace – to deliver a future-proofed broadband network in areas that have been underserved, to date.
"We're working quickly, utilising existing ducts so we don't have to dig up the area's roads. This is less disruptive, allows us to connect homes faster, and it's better for the environment, too."
::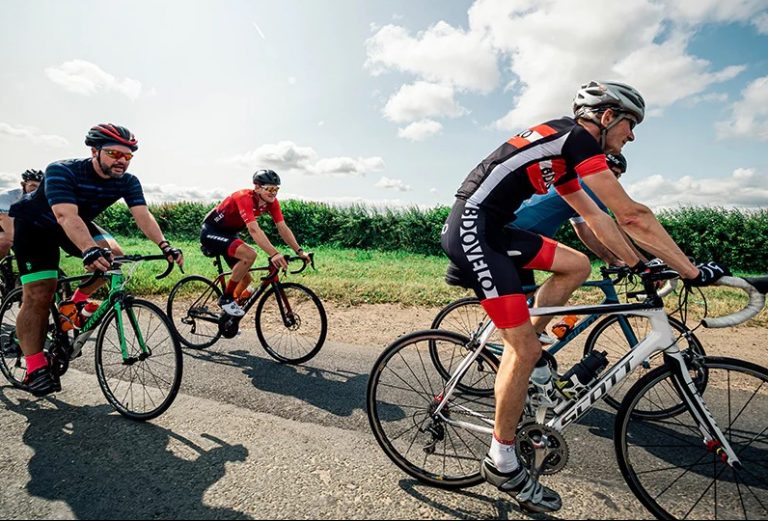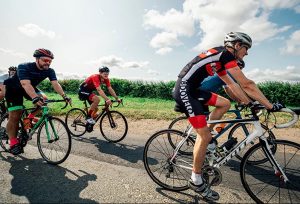 A BDO team of budding fundraisers is taking on the 170-mile Coast to Coast Cycle Challenge in September, in a bid to raise more than £5,000 for charity.
More than 20 members of staff from across BDO's Northern offices in Leeds, Manchester and Liverpool, will be taking on the two-day challenge in aid of Blood Cancer UK and The Christie Charity, which supports the development of cancer prevention, treatment, research and education.
Cycling from Morecambe to Bridlington, crossing the width of the UK on September 6-7, the team will be hoping to exceed its fundraising target, which will be match-funded by accountancy and business advisory firm BDO.
Dan Brookes, tax partner at BDO in Leeds, said: "The team has been clocking up the miles and putting in the training hours to prepare for what's set to be a great charity challenge next month. It's fantastic to bring so many people together from across our Northern offices and we're really looking forward to getting on the road to complete the famous Way of the Roses cycle route."
The Coast to Coast Cycle Challenge comes on the back of another charity event, after a team of 37 members of the BDO Northern Audit team completed the Yorkshire Three Peaks Challenge in June, raising more than £6,000 for The Christie. Ed Dwan, partner and head of BDO in the North West, said: "The charity endeavours of the BDO Northern team this summer have been fantastic. Regional charities rely heavily on the fundraising efforts of the communities around them and we're delighted to be playing our part in supporting such wonderful causes, like Blood Cancer UK and The Christie."
::
Warrington-based Christeyns Food Hygiene has achieved Zero Waste to Landfill for the past two years as it puts sustainability at the heart of company policy.
By working in partnership with ACM Environmental, the firm has achieved exceptional environmental performance with Zero Waste to Landfill in 2020, 2021 and on target for 2022.
Christeyns Food Hygiene, as part of Christeyns UK, has been working on a strategy for reducing waste and emissions and is part of a group initiative, Project Terra, which focuses on every aspect of the firm's business in relation to sustainability and the environment. Considerable budget has been invested in equipment and training to ensure facilities are as modern and efficient as possible. This has included installing low energy LED lighting across the whole site, creating a reduction in usage of up to 75%.
Other initiatives completed over the past two years have been the installation of EV charging points, the recycling of all toner cartridges, adding plants to the site to improve and restore biodiversity and the collection and monitoring of all gas, electricity, and water data to establish targets for reductions.
Sarah Hobbs, health, safety and environmental supervisor at Christeyns Food Hygiene, said: "Being one of the largest food hygiene providers in the UK, it is important for the whole team to lead by example and minimise the impact of our business on the environment. More and more of our clients are focusing on green issues and it is reassuring for them to know that their supply chain is equally committed."