UFC superstar Paddy 'the Baddy' Pimblett signs deal with Applied Nutrition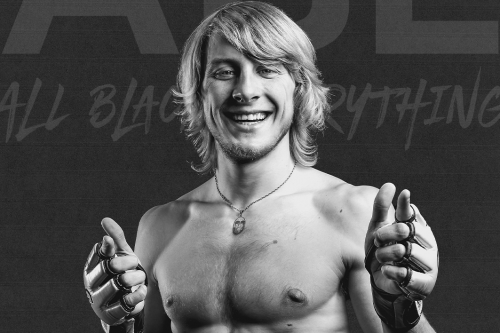 Applied Nutrition has announced its second iconic brand ambassador within a week.
The Liverpool-based sports nutrition business, which revealed plans earlier today (August 26) to open its first international office in Dallas, Texas, welcomed Liverpool-based UFC superstar Molly 'Meatball' McCann as a brand ambassador earlier this week.
Now, it has unveiled fellow Scouser, and UFC fighter, Paddy 'The Baddy' Pimblett as the latest addition to its ambassadors' ranks.
Applied Nutrition is behind ABE Pre-workout, Europe's best-selling pre-workout, and a wide range of sports performance products.
ABE already enjoys sales in more than 60 countries worldwide, but until now it has not been available in the USA.
With its Dallas, Texas office operational and distribution plans well under way with major retailers, Applied Nutrition has been creating a buzz of anticipation about its launch through various teasers on its @ABENation socials.
The partnership is a natural fit. Paddy has enjoyed a rapid rise to become one of the biggest stars in the UFC and seen his popularity skyrocket in America over the past six months.
Joining the UFC in 2021, he has a 3-0 record and become one of the sport's most recognisable fighters thanks to his huge personality and incredible ability inside the Octagon, having picked up Performance of the Night at all three of his fights in the UFC.
Despite only joining the UFC last year, Paddy is a highly experienced and accomplished fighter. He made his professional debut 10 years ago and built a record of 16 wins and just three defeats fighting in the UK and Ireland before being signed by the UFC in 2021.
Paddy has never been knocked out and has been undefeated for four years.
He said: "I'm made up to be working with Applied and to bring ABE to the States. The company is from the same place I live and together we're here to take the US by storm and launch ABE with a bang.
"I've used Applied Nutrition products and ABE for ages so I'm buzzing to now work with the brand and Molly who's also part of the Applied Nutrition family.
"It's going to be massive, the products are the best and the American people are going to love it. The brand is for people who take training seriously, not for the beginner."
Thomas Ryder, Applied Nutrition CEO, said: "Paddy is undoubtedly the most exciting prospect in the UFC since Connor McGregor, so who better to help launch ABE in the US than him. He is born and bred in Liverpool, just as we are, so as we're both on the journey to launch ourselves in the USA, this is the perfect partnership.
"We're delighted to have Paddy and Molly on board as ambassadors and are looking forward to bringing our products to the US and offering the American consumers a serious brand alternative to what's on the market now."