North West business briefs: Fearless Adventures; AO; Softcat; Hurst; Conlon Construction; Vita Group
Thousands of people in Greater Manchester are set to be trained in digital marketing skills and fast-tracked into job roles through the launch of a new training programme. Greater Manchester Combined Authority (GMCA) has awarded Fearless Adventures' academy scheme £499,928 as part of the Skills Bootcamps programme. The funding has been provided by the Department of Education's National Skills Fund.
The Fearless Academy will deliver free industry-led digital marketing training to help individuals over the age of 19 gain vital digital skills. Alongside this, the academy's dedicated talent team will support learners on completion of the 12-week Skills Bootcamp, leveraging their extensive founder network and providing accessible routes into employment.
The industry-led curriculum will be delivered by digital marketing experts from the parent brand Fearless Adventures. Its tutors will be sharing their knowledge and expertise across a plethora of digital specialisms, including Search Engine Optimisation (SEO), Pay-Per-Click (PPC), social media, graphic design, and web development. The tutors are all experienced professionals that have supported a diverse range of high growth global brands, including The Hut Group, Co-op, Unilever, Aldi, Logitech and Superdry.
This programme is part of the Government's Lifetime Skills Guarantee and Plan for Jobs initiatives, designed to help people onto the career ladder, transition back into work or access progression opportunities while also helping employers meet skills needs. Skills Bootcamps are free, flexible courses of up to 16 weeks, giving people the opportunity to build up sector-specific skills and fast track to an interview with an employer.
Dominic McGregor, The Fearless Academy co-founder, said: "The Fearless Academy is creating something entirely bespoke for every individual – from specialist training to the job they will secure. We have an array of relationships within the industry, so we're constantly getting feedback on the missing expertise and developing passionate individuals to fill this very real digital skills gap."
Rachel McDonald, The Fearless Academy managing director, said: "The Fearless Academy will change the lives of many. We're excited to upskill and introduce ambitious talent to an industry full of amazing career opportunities. If we can do this while supporting a sector integral to business growth across Greater Manchester, we will have achieved our vision."
::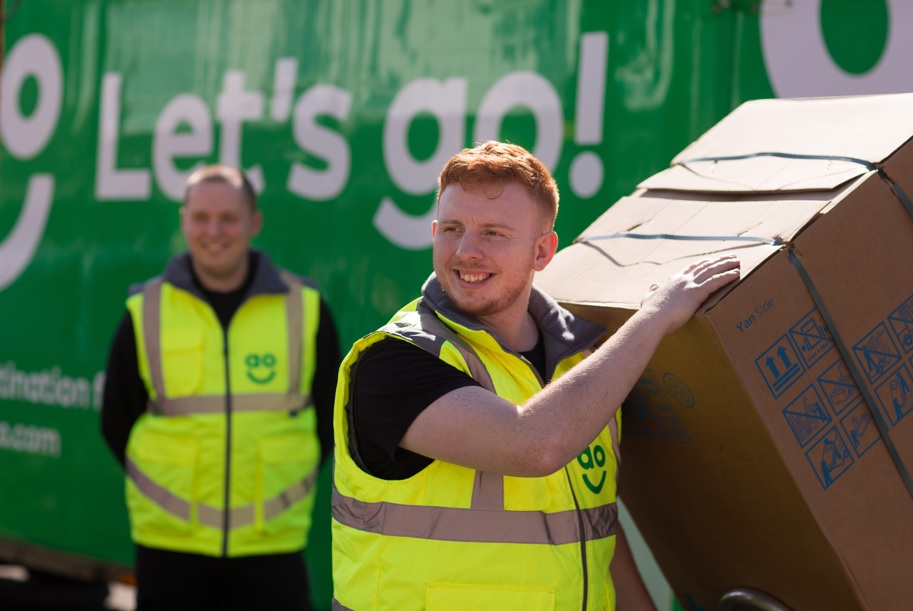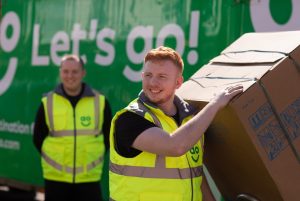 For Gas Safety Week, Bolton-based online electricals retailer AO has introduced funded gas apprenticeships for the first time to both grow its fleet of qualified engineers and invest in training.
Following the introduction of the new apprenticeships, AO is now successfully upskilling and training several cohorts – many of whom were self-employed drivers contracted by the company. For the first time, the retailer has launched the fully-funded course aimed at both current employees and contracted drivers, which provides an accessible pathway to the Level 3 gas qualification. This runs alongside a new apprenticeship funded by the Government levy, which is open to anyone with a full driving license.
Lynne Wood, director of service delivery at AO Logistics, said: "I'm so proud that we can now invest in providing accessible opportunities by offering these gas apprenticeships for the first time. Many of the contracted drivers and electrical installers have jumped at the chance to train in gas, and I'm so pleased we can support their future careers. With more qualified gas engineers on hand, we can also make our delivery and installation proposition even better for customers."
Running for up to 16 weeks, the fast-track programme consists of both online and classroom teaching, as well as on-the-road experience to quickly upskill participants. The AO-funded scheme runs alongside an apprenticeship funded by the Government apprentice levy that offers comprehensive training in driving a 3.5 tonne van, gas qualifications and functional skills across 16 months.
Edward Knight first crossed paths with AO in 2018 when he was contracted for driver services before training as an electrical installer and he is now participating in the first cohort of the gas apprenticeship. He said: "I'm really chuffed that I've had the chance to do my gas training, which adds another string to my bow when it comes to my career. I've always considered doing an apprenticeship, but it was never an option due to the cost – so I jumped at the chance when I saw that AO was offering to fund it and I've really enjoyed the training so far."
::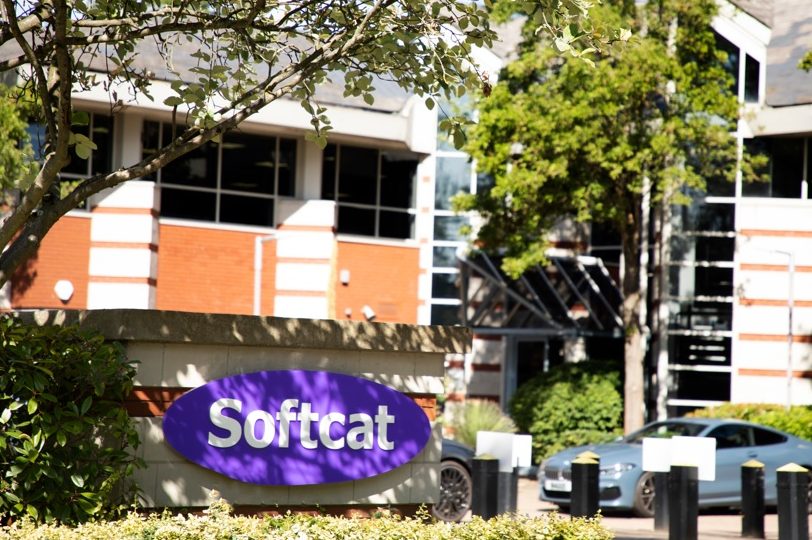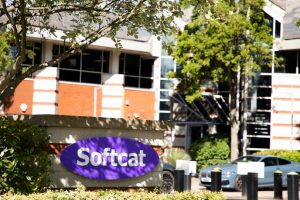 Liverpool University Hospitals NHS Foundation Trust has awarded a £4m contract to IT infrastructure solutions and services provider, Softcat, to be the new device partner for the new 640-bed Royal Liverpool University Hospital which is due to open this month.
Softcat will provide end-user devices, peripherals, pre-staging, deployment, engineering, and recycling services. During this time, Softcat will work as an extension of the Trust's digital services delivery team, joining an ecosystem of partners to deliver modern health-specific solutions, enabling them to meet current demands and challenges and provide a seamless experience for end-users.
Adam Rice, public sector director at Softcat, said: "The contract builds on over 10 years' experience in helping our healthcare and NHS customers deliver a safer, efficient environment for their staff and patients. NHS Trusts are being challenged by the need to transform the way they deliver care, while continuing to manage unprecedented demand. By helping Trusts harness the power of technology, we enable them to meet the challenge head on and improve outcomes, and patient and employee experiences."
Dr Jason Bincalar, chief information officer at Liverpool University Hospitals NHS Foundation Trust, said: "Softcat is a valued strategic partner who bring to the table significant IT experience and great capability. Providing the best patient and staff experience at the new Royal Liverpool University Hospital was the driving force for the partnership with Softcat."
"The Trust needed an innovative way to equip the new hospital without compromising the high quality service that our digital team provides at our existing hospital sites. Sharing this challenge with Softcat and leveraging their full technology life cycle service has proved to be best approach."
::
Accounting and business advisory firm Hurst is offering school leavers the chance to join its trainee accountant scheme for the first time in its 40-year history.
Hurst is opening the programme to applicants with three A-levels or equivalent. The firm is also offering places to graduates with lower second class honours degrees for the first time. Until now, there has been a requirement for trainees to have at least an upper second class honours degree. Another change sees Hurst open its programme to those seeking qualifications from the Association of Chartered Certified Accountants (ACCA) rather than solely from the Institute of Chartered Accountants in England and Wales (ICAEW).
The company has offices in Manchester, Stockport and London. Partner and director of practice development, Simon Brownbill, said: "We have seen placement and work experience students make a fantastic impression with us over the years, demonstrating that there are quality people out there without university degrees who would be great additions to our team.
"Our rapid growth means we need more applicants, and we also want to improve diversity and reduce barriers to entry. As we look to build our business at an even faster rate while continuing to develop our own talent, the time is right to offer careers to school leavers."
School leavers joining Hurst will receive paid leave for study and examinations, leading to the same qualifications they would get had they graduated from university. Each newcomer will be assigned a mentor and will have a tailored career plan, which will see them working with partners and managers on a range of assignments with clients, and including possible secondments overseas.
::
Upskilling the next generation of construction workers has been the central focus of the delivery of the new Showtown – Blackpool's first museum expected to attract 290,000 visitors a year – with contractor, Conlon Construction, ensuring local youngsters play an integral role in its completion.
The £13m attraction, which will be located in the heart of the seaside town and is due to open in spring 2023, has seen a wealth of regional construction suppliers – including James Mercer Group, Chris Bowker Electrical and LN Joinery – come together under Conlon's lead to enable young people the opportunity to learn key skills on site as part of apprenticeships, T Levels and HNC qualifications.
In total, 11 students have been involved in the landmark project, which Bamber Bridge-based Conlon says will play a big role in ensuring the local construction talent pipeline is armed for years to come.
Jasmine Lee, 21, said: "Working on Showtown has opened my eyes to the variety of different roles available for females in construction. After I finished my GCSEs, I completed six weeks' work experience with Conlon and then undertook an apprenticeship, gaining experience in quantity surveying, estimating and contract management. This opportunity gave me a thirst for more, and now I'm planning a degree in construction project management with the University of Bolton while working with Conlon on landmark developments such as Showtown."
Neil Conlon, business development manager at Conlon Construction, said: "Showtown is just one of many projects we have partnered with Blackpool Council on in recent years, although our relationship spans several decades. We're always keen to demonstrate that we are avid supporters of the local community, which is why we ensure that 80% of our workforce and suppliers are based within a 30-mile radius of our projects.
::
Vita Group, the Middleton-based manufacturer of premium foam products, has committed to set company-wide emissions reduction targets in line with the Science Based Targets initiative (SBTi), which aims to drive ambitious climate action across the private sector globally.
It has become the first PU foam manufacturer to set science-based emissions reduction targets in line with the level of decarbonisation required to meet the goals of the Paris Agreement – to limit global warming to well-below 2°C above pre-industrial levels and pursue efforts to limit warming to 1.5°C.
The SBTi's Target Validation Team classified Vita's scope 1 and 2 target and has determined that it is in line with a 1.5°C trajectory, currently the most ambitious designation available through the SBTi process. Vita has also further committed to reduce absolute Scope 3 emissions by 13.5% by 2030 from a 2019 base year.
The announcement builds on the launch earlier this year of Vita's first sustainability report, which detailed how the business has balanced commercial objectives with morally and ethically sound business practices. Over the past two years the company has reduced its direct and indirect greenhouse gas emissions by 50%, with other successes including reducing waste sent to landfill to just 2.01% and launching its first foam range made from raw materials extracted from end-of-life products.
Ian Robb, CEO of The Vita Group, said: "Having our climate targets validated by the SBTi is the latest milestone on our sustainability journey, and is a very proud moment for our business. When we launched our sustainability report earlier this year it didn't just outline what we'd done, but how we would not stop until we were able to reach our game changing targets, such as sending zero manufacturing waste to landfill by 2040."