Motivating staff in the post-Covid world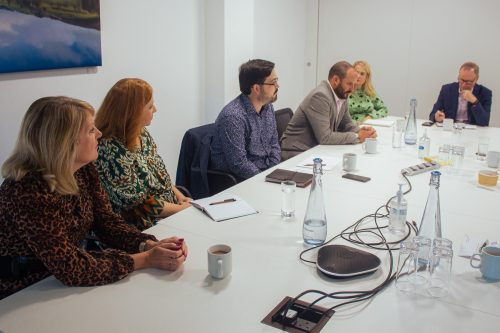 Covid changed the way we do business. It isn't just remote working – there's a new sense that people have lives outside work. But how should leaders keep teams motivated in this new environment?
Business leaders discussed the issue as part of a series of leadership round tables run by TheBusinessDesk.com in partnership with CMS, Grant Thornton and Quarterdeck at  Grant Thornton's Sheffield office on September 8.

Emma Davies is joint leader of Grant Thornton's Sheffield office and a partner in its Financial Accounting Advisory Services (FAAS), leading the national team across the North, Midlands and Scotland.
"I'm probably a bit old fashioned in that I'd rather pick up the phone and speak to somebody or try and see them in person because I think it's more effective as a communication method," she said. "But I think a lot more junior people that have not got such experience will always revert to 'Let's just send them an email and copy everybody in,' which doesn't always get you to the right answer."
To get the best out of staff, she recommends leaders demonstrate empathy and share their own experiences to draw team members out. "With hybrid work there are a lot of nonverbal signals you don't pick up on. But if you start to say, 'Oh, actually, this has happened to me, I'm having a bad timer at home,' that really helps with building trust."

Gemma Smith, managing director at home builder Strata, noticed that teams settled into new patterns after lockdown, and weren't necessarily meeting the right people. She had previously instigated Danish-style fikas – extended coffee breaks with snacks, where work talk is forbidden. "It's about just getting to know each other breaking down those barriers so that when you need to go and speak to somebody, you already kind of know a little bit more about them."
Since the return from lockdown she's added to the fikas with a monthly well-being morning, where everyone stops work and does team activities, such as a climbing wall.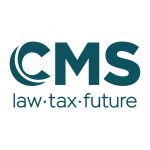 Laura Boutrell, of Quarterdeck, teaches people to converse befgore a meeting begins formally. "It just builds trust, massively improves the way the business is done. And you can do it in three minutes and hours. Fantastic. But you can do it in three minutes as well, because we like everything bite sized."
And David Bond, chief executive of Forgemasters, said he had noticed that leaders who were good communicators in the old world were still good communicators in the new world – but that those who were poor communicators got worse.
"I'm a firm believer that good leaders will find a way. I've been involve din businesses where you have 30 sites across Australia. You've got to find ways of checking in with people in different time zones, et cetera.
"Good leaders will do that naturally. Others will struggle. And we can see very visibly where we're just losing touch with the team and we've got to help those leaders to realise what's going on. You're going to have to work a little differently to get your people on board.
"I don't think the tech, working from home, is a bad thing. I don't think it's a retrograde step. But we do need to understand the consequences of it and how we're going to handle it going forward. It's here to stay."
Katrina Ritchie, people and culture director of Gripple, said her firm had invested in a training centre and shared social space called Glide – a converted Victorian school, where they installed a bar and conference facilities. The site also has a kitchen serving Bistro-style food. Next month they plan to offer family-sized takeouts.
"Employees can hire the space for parties for free. There was a wedding reception there last week. Anbbd you can imagine that all the offices are empty on a Friday, because everyone's down at Glide, having a meeting."