Begbies Traynor comfortable with expectations for current financial year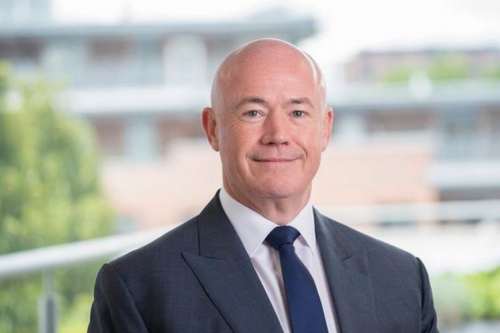 Manchester-based insolvency experts, Begbies Traynor Group, is confident of delivering market expectations for the current year.
At its annual general meeting today, executive chairman Ric Traynor, will make the following statement:
"The last financial year was a further successful year for the group, with financial performance comfortably ahead of original market expectations due to acquisitions and improved trading. The results reflected a material increase in scale and service offerings and a continuation of our strong financial track record, resulting from our organic and acquisitive growth strategy.
"Since 2018 we have increased revenue from £52m to £110m, operating margins from 11.6% to 16.9%, adjusted profit before tax from £5.6m to £17.8m and adjusted earnings per share from 4.0p to 9.1p, respectively, from a combination of acquisitions and organic growth. Last year was no exception, as all areas of the group delivered strong growth. Over the same period, we have also increased dividends by 10% CAGR and moved from net debt to net cash.
"We have made a good start to our new financial year. Trading for the first quarter to 31 July 2022 was in line with expectations, with encouraging activity levels across both operating divisions. The level of new insolvency appointments continues to increase year on year, with an increasing number of larger, mid-market insolvency and restructuring cases emerging, as a result of the increased activity in administrations and our expanded London office and offshore practice."
He will say: "Notable recent appointments include the ongoing administrations of Avonside Group, the largest roofing contractor in the UK, and Silverbond Enterprises Limited, the former operator of the Park Lane Casino in London. In addition, we have advised on the first SME court sanctioned restructuring plan (enabled by the Corporate Insolvency and Governance Act 2020), of Houst the short-term holiday lettings operator. This follows our previous use of this new legislation on the mid-market Amicus finance restructuring in 2021.
"At this early stage of the financial year, we therefore remain confident of delivering market expectations for the full year."
Current forecasts for adjusted profits before tax are between £19.7m-£20.6m.
Mr Traynor continued: "We have completed two acquisitions in the new financial year: Mantra Capital, the London-based property finance brokerage, in July 2022, and the chartered surveyors practice, Budworth Hardcastle, in June 2022. The integration of both businesses is under way and progressing in line with our expectations."
"Overall, the group remains in a strong position. Our scale, capabilities and breadth of expertise provide us with the ability to continue to assist our clients as they face the challenges of the forthcoming year."
The firm's half year results are due to be published in December.