£3m investment for online delivery platform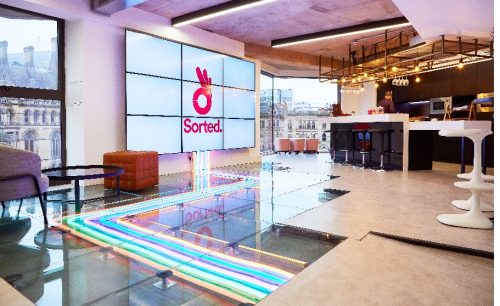 Online delivery platform, Sorted, has secured an additional £3m investment as it targets growth within the SME market.
The funding was secured from Shard Credit Partners and marks its fourth investment from its landmark UK technology focused venture debt fund.
Manchester-based Sorted, which has grown rapidly in recent years providing services to a wide range of retailers including ASOS, M&S, Dunelm and ASDA, will use the funds to support the growth and expansion of the business across existing and new markets.
Carmen Carey, CEO of Sorted, said: "Customers are now expecting – and demanding – faultless delivery and returns experiences as standard, regardless of whether they order from a large multinational brand or a small business.
"In turn, the next stage in Sorted's journey is set to provide the SMB market with exceptional delivery and returns capabilities.
"This latest round of funding will help drive Sorted's vision, enabling seamless experiences for customers globally, especially as we begin to enter the US market."
Shard Credit Partners held the first close of its inaugural venture debt fund in June 2022.
Several high-profile institutional investors are expected to commit to the fund in the coming months. The firm is targeting a final close at £75m by Q2 2023, with a hard cap of £100m.
William Chappel, Head of Venture Debt at Shard Credit Partners, said they have been hugely impressed with the growth of Sorted in recent years.
"We can't wait to work closer with its CEO, Carmen Carey, and the wider team as the business continues to expand," he said.
"This is a strong addition to our UK technology-focused venture debt fund, and a key example of our focus on our meaningful approach to ESG, in particular, supporting female led businesses across all regions of the UK."