Transport group turns to Europe once again for latest acquisition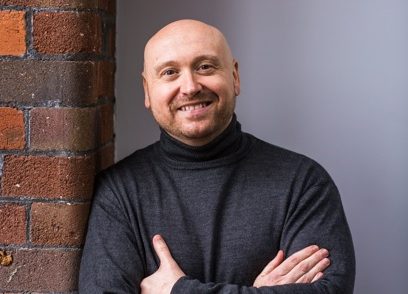 Accrington-based transport and accommodation group, CMAC, has acquired a Portuguese travel firm, for an undisclosed sum.
CMAC says Here & Dare will bolster its supply chain across the Iberian country, including Madeira and Azores islands, and further its strategy to build a stronger presence internationally to further support its clients.
The acquisition secures CMAC's supply network across Portugal and welcomes a team of local experts to its growing 270-strong international workforce.
The Here & Dare team is available 24/7 to support clients with planned managed ground travel and accommodation solutions, destination management and emergencies.
With more than 30 years of industry experience, combined with a network of 500+ vehicles, CMAC's newly expanded team in Portugal provides peace of mind during exceptional circumstances, whether this is for destination management, planned or during unforeseen events.
This acquisition supports CMAC's plans to pursue further expansion across Europe and beyond over the next two years.
The move follows CMAC's acquisition of Suntransfers earlier this month and sees the group now providing its 24/7/365 global travel solutions across more than 750 airports and travel gateways worldwide.
Peter Slater, CEO of CMAC Group, said: "We are pleased to welcome Here & Dare's highly experienced and passionate team of transport, destination management and accommodation specialists into the wider CMAC Group after working together as strategic partners over the past year to successfully service mutual clients.
"Here & Dare is well established in the Portuguese market and consistently demonstrates both in-depth knowledge of ground transportation, accommodation and strong supplier relationships, making it a perfect fit for CMAC Group."
He added: "We firmly believe that employing experienced people is the key to successfully managing complex and demanding transportation and accommodation requirements, such as mass disruption. This cannot be fulfilled solely with a tech-only solution.
"By enhancing our presence in key markets, we can further our commitment to being the partner of choice for managed ground transport and accommodation across the globe."
Joao Moura, CEO of Here & Dare, and now CMAC Group territory manager Portugal, said "Here & Dare and CMAC Group share a vision to provide a wider range of market leading services focused on client service excellence.
"Our teams mirror each other as passionate people who take pride in the ownership of customer success. We're strengthening that commitment to customers and accelerating CMAC's capability to build a stronger presence internationally by providing them with direct access to Here & Dare's extensive Portuguese supply network."
The acquisition follows a period of continued growth for CMAC Group, with the business continuing to invest in its high tech solutions and reporting a 45% increase in revenue and seven per cent headcount growth in 2021, in a year which saw the firm transport more than two million travellers for the first time.